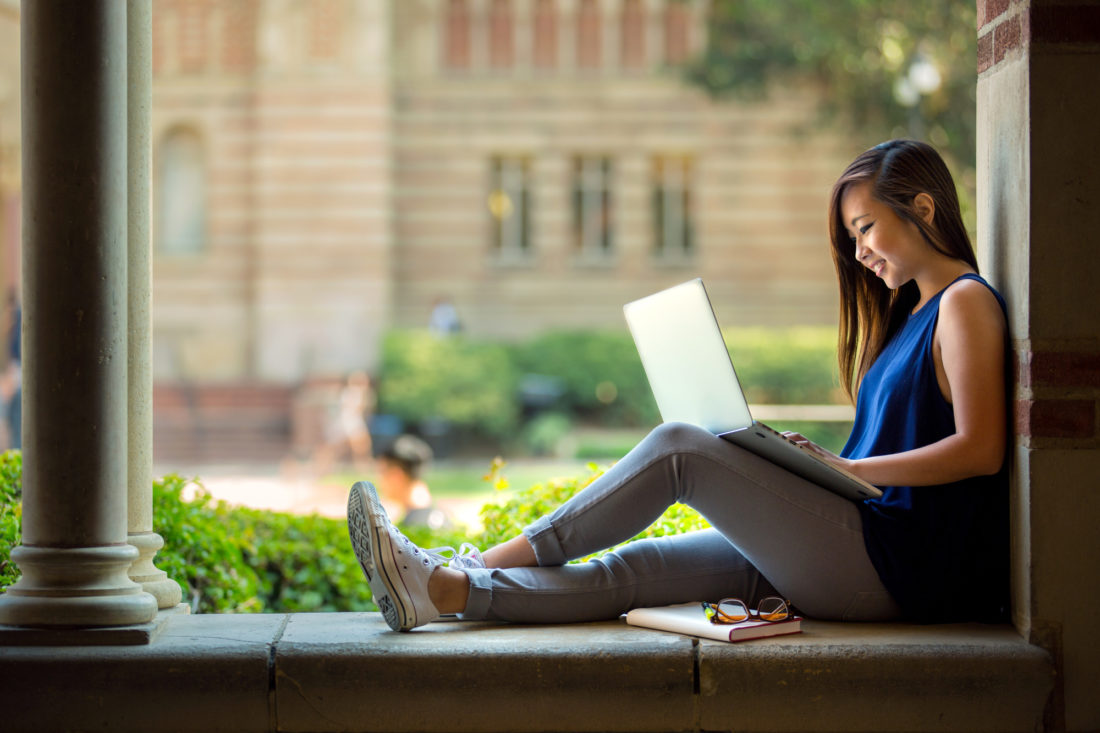 Have you always dreamed of being a member of the honor society? You can do it! Follow these 11 steps to your National Honor Society induction.
If you're in high school and already thinking about ways to give your career a head start, you're on the right track. There's plenty you can do in high school to make your dream job a reality, and membership in the National Honor Society (or NHS) is one of the most powerful steps.
A National Honor Society induction looks great on your resume because it requires excellence in several areas. The NHS bases candidacy on four main values: scholarship, service, leadership, and character.
In this blog, we'll take you through the steps to master your National Honor Society induction.
Steps to Your National Honor Society Induction
Acceptance into the National Honor Society can seem daunting, but the steps below break it down into manageable pieces.
1 – Find Out About Your School's Chapter
When you apply for the National Honor Society, you don't apply to the organization as a whole — you apply to your school's chapter.
While the organization has nationwide minimum requirements for membership, each chapter can also have stricter requirements. The last thing you want to do is work hard to meet the national standards and then discover that you don't qualify for your school's chapter.
While you're at it, you should also find out what standards you need to maintain to keep your membership in the future.
2 – Ask Your Teachers How You Can Improve Your Grades
The National Honor Society has four values it requires of its members: scholarship, service, leadership, and character. In terms of scholarship, they require candidates to have a 3.0 GPA (or equivalent depending on your school's GPA scale). Local chapters may have higher requirements, though.
If you're not quite at that mark, tell your teachers about your goal and ask what you can do to improve your grades. They may give you extra credit opportunities or extra tutoring help.
Keep in mind that it can take a long time to improve your grades. That's why this is one of the first steps you should take.
3 – Prepare Well for Your Standardized Tests
"Scholarship" doesn't just involve your grades – it may also require certain scores on standardized tests. If this is the case for your school's chapter, give yourself some extra time to prepare for your next test.
On top of studying directly, you should also think about your weakest areas ahead of time and work to improve them. For instance, improving your writing skills can make a tremendous difference.
4 – Find Your Favorite Way to Volunteer
The second value you'll need for your National Honor Society induction is service. As an added bonus, volunteering looks great on future college applications as well.
To make the most of your service, find an enjoyable way to volunteer. Whether you enjoy working with animals, serving people, or doing manual work, there's a way for you to help.
Many schools have volunteer opportunities available, but if not, sites like VolunteerMatch.org can help you find your passion.
5 – Find Out If Student Government Is for You
The third value the National Honor Society espouses is leadership, and what better way to show your skills than by being a leader to your peers?
Nearly all schools have some form of a student government or student council with frequent opportunities to get involved.
6 – Try to Take on a Leadership Role in Your Extracurricular Activities
There are only so many spots available in student government, so another way to show your leadership is to take on a more active role in your extracurricular activities.
If you're an athlete who's a team captain, this is excellent for your application. If you're in a club, try to get a leadership position or head up the next event or fundraiser.
7 – Adopt the Habit of One Act of Kindness per Day
The fourth value you need to get to your National Honor Society induction is character.
In many cases, showing good character is a simple matter of showing kindness and respect to those around you. Start with the age-old practice of doing one act of kindness each day. Over time, this will become a habit and you will be known for your smiles and your favors.
8 – Surround Yourself with Friends Who Won't Tempt You to Break Laws
One favor the National Honor Society examines to evaluate your character is any criminal record you may have. Getting a conviction is a fast way to get your application tossed aside.
One of the most effective ways to keep yourself away from temptation and keep your record clean is to have the right friends. Remember that if you're with a group of kids who are committing a crime, you can be charged with the same crimes, so just saying "no" isn't always enough.
9 – Join Other Honor Societies
A great way to fast-track your application is to show that other honor societies have found you worthy of membership. Honor Society is one great option, but you may also have state and local honor societies to consider.
10 – Find a Faculty Sponsor
Once you have all the pieces you need for an impressive application, you may need to have a faculty sponsor. This will depend on your school's chapter, but many require a teacher to endorse or sponsor your membership.
It's best to get all your other ducks in a row (by following the steps above) so you can show the teacher that you would be a strong member of the National Honor Society.
11 – Complete Your Application
After you have done all the steps above, it's time to complete your application and tell them about all that work you've done. Make sure you allow yourself plenty of time for proofreading and reviewing, and to ensure that you don't miss the deadline.
Your Road to a National Honor Society Induction
The National Honor Society is a great goal to have because it helps you achieve future goals, like getting into college, getting scholarships, and getting a great job. The steps above can make it a simple yet rewarding process.
For more ways to get ahead, check out our other education and career tips.