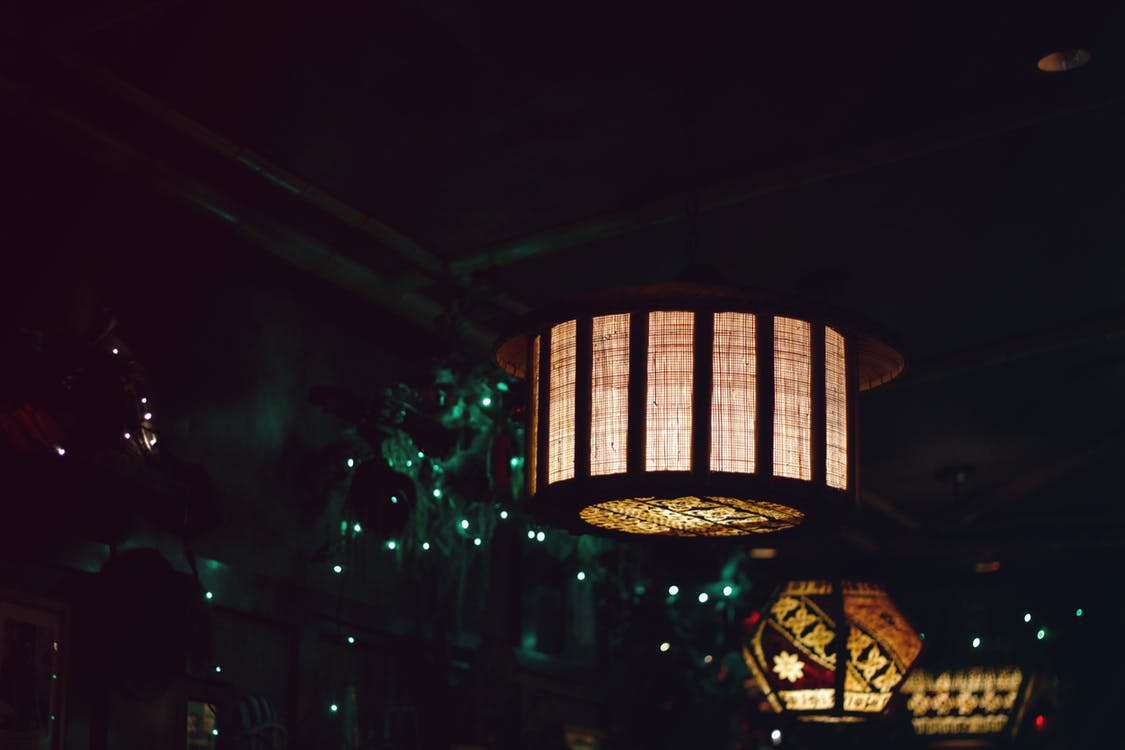 What kind of difference could a new lighting solution make to your home? This is something that many people never think about, sticking with the set-up that was there when they moved in, but it's a simple way to transform the appearance of the home, often at very little cost. No matter how you decorate a room, ultimately it's the lighting that sets the mood, so why not consider these styles and find something that would work for you?
Unobtrusive lighting
If you're tired of the glare from pendant lights and you'd like a subtler look, there are a myriad ways to light your home so that the light sources are less obvious. Using multiple small recessed lights across your ceiling creates an even glow throughout the room without the lights themselves being intrusive. You can also build recessed lighting into the top of alcoves, and positioning mirrors in those alcoves helps to spread the glow.
Hidden lighting like this is especially useful in the kitchen, where harsh lighting can feel unfriendly (especially if you want it to be a cozy room for the family to eat in) but you need to be able to see clearly when you're chopping vegetables and preparing meals. Fitting lights on the underside of wall cabinets means you'll have bright light directly on the countertop where you need it.
24-hour lighting
The shift to LED-based lighting has many benefits, cutting fuel bills, reducing pollution and reducing your carbon footprint, but it can also help when it comes to design. If you check out Neon Mama, you'll see that there are LED lights whose color you can change, and this is more than just a novelty. By setting the color of your lighting to change over the course of the day, you can have blue-toned light on dark winter mornings, helping to wake you up, and rosy light in the evenings, helping you to feel sleepy at the right time.
You'll also need to be able to find your way around when it's dark. Having a lighted outlet cover in each room is a simple way to ensure that you can get around safely if you want to get to the bathroom without disturbing anyone. Dimmer switches can also be helpful, giving you the options of setting a lower light level that won't be noticed elsewhere in the house.
Say it with candles
If you're more interested in ambience than pure functionality, nothing says romance quite like a chandelier. Although they're seen as the ultimate in luxury lighting, they're actually quite affordable, and many antique examples have now been adapted to hold LED bulbs or electric candles which are safer and mean they don't have to be lowered all the time to be lit.
Electric candles can also look great in wall sconces and candelabras, providing extra lighting where it's needed and making a dramatic impression. Flickering versions are available so they create the illusion of real flames, but there's no dripping wax or soot to deal with. You can get them in different colors to suit your decorating themes.
Localized lighting
Because you don't always want to light the whole room, or you may want one area to be brighter so that for instance, you can sew or read a book, it's also worth thinking about localized lighting. Standing lamps can look very elegant and are well suited to living rooms, especially with the current fashion for splitting up these spaces to create secluded niches. Smaller lamps are useful in all sorts of contexts, from sitting on occasional tables to providing bedside lighting, and there are numerous different styles to choose from. Go for classical elegance with a French tufted silk shade or choose the art deco look with a tiffany lamp. A classic green-shaded banker's lamp will look great in your home office, and if you want to tell what time it is when you wake up at night without having to fully open your eyes, you can choose a clock that glows a different color with each passing hour.
Moroccan-style lighting
People in different parts of the world take different approaches to lighting, and connecting with their traditions can give you home a distinctive character that visitors will admire. In Morocco and the surrounding countries, the traditional means of providing illumination is a lantern, and these days those lanterns are electric. They come in many different forms, from pendant lamps to wall mounted Lumieres, and they're usually handmade from glass with elaborate metal frames, deigned to create spectacular shadow patterns on you walls or ceilings. Hand-blown painted globes are also used, sometimes in constellation, for a softer effect.
Spanish-style lighting
The traditional Spanish approach to lighting the home makes extensive use of low-hung lamps and wooden chandeliers with individually shaded bulbs. Suspend these over tables to create an intimate atmosphere when you're dining or use them as a centerpiece for the living room, above a coffee table. Accessorize with simple lanterns mounted in brackets on the walls, ideally with black iron frames. You can also use these outside the house to illuminate your porch or a terrace where you want to dine al fresco. This approach blurs the boundary between indoors and out, and can make your home feel more spacious.
Thai-style lighting
In Thailand, lights are used as much for decoration as illumination. Multiple tiny lights in long strings are used to light up whole rooms or decorate banisters and balconies, and they're often designed to look like another popular form of Thai decoration, fresh flowers. With silk petals providing lateral shade, they're a pretty way to light your home. When stronger lighting is needed, Thai people often bring in paper lanterns to hang overhead, with patterned shades in warm colors, giving nighttime a magical quality.
With all these styles to choose from, there are many ways for you to approach lighting your home. If you find it hard to choose, you could use different styles in different rooms, or combine them to create something unique. Your home will never have looked so good.