It seems that these days we bombarded with news stories all day long, Facebook, Twitter and all sorts of social media make them difficult to avoid. But every now and then we'll be scrolling down our news-feed and see a story that makes us stop and thank, "Did that actually happen?" The truth is that it is probably not a real story in the slightest, it has most probably come from one of thousands of satirical websites that continuously create funny fake news stories.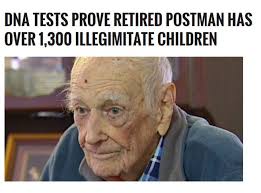 Satirical websites are designed to produce 100% fake news – news that more often than not makes you laugh and brightens up your day. The fake articles are usually written very convincingly, so convincingly in fact that it's not always obvious the content is just for laughs.
With so many satirical websites popping up each week we thought we'd take the time to give you our top 5. Of all the satirical sites out there, you MUST subscribe to the following.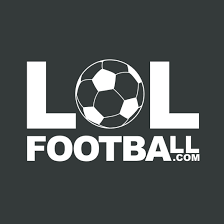 Lol  Football
This is my go to football site, not to get the latest scores or transfer news but simply to laugh my head off! The beauty about satire is that it sucks you in and makes you believe it's true at first, and that's how Lol football first got me. The writers there are absolutely genius, football is a crazy world but these guys make it just that bit crazier. One of their great headlines "Mexican footballer goes all 'Breaking Bad' and gets caught smuggling meth'' is just an example of the amazing satire they produce. Every time I go back to their Facebook page the numbers of followers keeps rising. One thing is for sure, in 2017 this site is going to explode and become a regular fixture in the world of satire.
The Onion
The Onion has to make the list, it's been around for over 20 years but they still manage to churn out those fake news stories in abundance. Not only do they produce some great content but they add the icing on the cake with some of the most hilariously photo-shopped photos you'll see. They've labelled themselves "America's Finest News Source" and it's hard to disagree with them.
The Spoof
Now this is an interesting one! That's because they don't actually have a paid team of writers creating their satirical content. Instead their website is made up of funny stories sent in from their readers. After reading several of their stories it's pretty clear that some of their readers could get full time jobs in satire.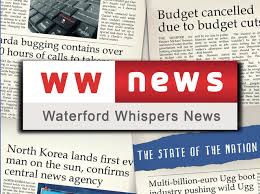 Waterford Whispers
Hailing from the Emerald Isle this satirical website is absolute gem! It's another of those sites that makes you stop and think ''wait, what"? The news is focused on Ireland but they do it in the most Irish of ways. If you read it in an Irish accent I guarantee you'll be laughing your head off. Try this headline – "Pure and Utter Shite". WWN Reviews Local school nativity play.
Faking News
Faking News is the most popular satire news website in India. I love the way that when you open the site you genuinely believe you're on a real news site. Of course being an Indian site it's focus is on news stories from the region. The location shouldn't matter because after you visit you'll soon notice that the news from India works very well with satire.
Make sure you check out these top 5 sites, but remember that the next time you read a news article and think it seems to weird to be true, it's probably just a beautiful piece of satire.