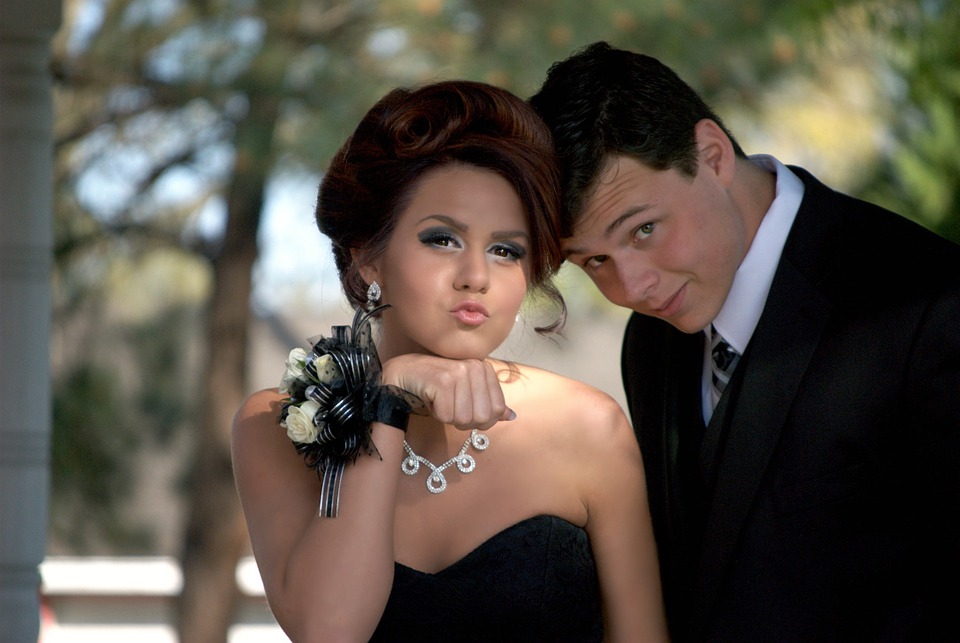 With Christmas and New Year come and gone, those with older children might now have the rather large expense of prom to consider next. Prom is always a great time of year for students who are leaving school, allowing them to celebrate a job well done with their friends and teachers through a large formal ball and sometimes after parties with only their best mates. If you're starting to think about what you need to get your child for prom, check out this handy, helpful guide:
For Girls
When it comes to prom for girls, prom dresses are traditionally the way to go. With hundreds if not thousands of designs and colours to choose from both online and off, it can be a sometimes overwhelming experience trying to find the perfect dress for your daughter. Consider two piece prom dresses – something that can be a great idea to help your daughter reuse the top version for dressier events like weddings or more formal functions like anniversary parties or holiday dinners, a great way to get more than one wearing out of the dress!
For Guys
For guys the standard has always been to wear a tuxedo, but more and more guys are going with less formal options, including wearing Converse style high top sneakers instead of dress shoes. Many guys as well are going with more casual wear that they can get more use out of  or renting tuxedos, an awesome way to save money and not end up with a tuxedo kicking around collecting dust.
Extras
A lot of the extras when it comes to proms are usually nice to have kind of things but aren't necessarily absolutely essential. While it may sound great for your child to have the whole prom experience with the limo and corsages and the huge after party, the costs can mount up quickly. If they're desperate for a limo, consider encouraging several of their friends to go in on it together to save money for everyone. With many limos starting from a couple hundred quid for just an hour or two, it's easy to see why it will be less of a hit on the pocketbook if people go in together. Better yet, a great idea is to rent a party bus with lights, dancing and music for ten or more of the students – a real experience to remember!
Transport
Speaking of limos, while they are, what some argue, the 'traditional' prom transport, they aren't for everyone. Many students these days are taking really niche transport such as classic cars, huge Routemaster double decker busses that fit their entire class, or other cool forms of transport to and from the prom parties. What could be better than showing up in style in a vehicle of some kind that will be the envy of everyone? You might be surprised at how affordable niche transport can be as well!
With so many things to remember to get for prom and with things costing more and more money today, it can get to be an expensive event quickly. Save time and money by checking out some of these great suggestions to help your kid have the best prom ever!