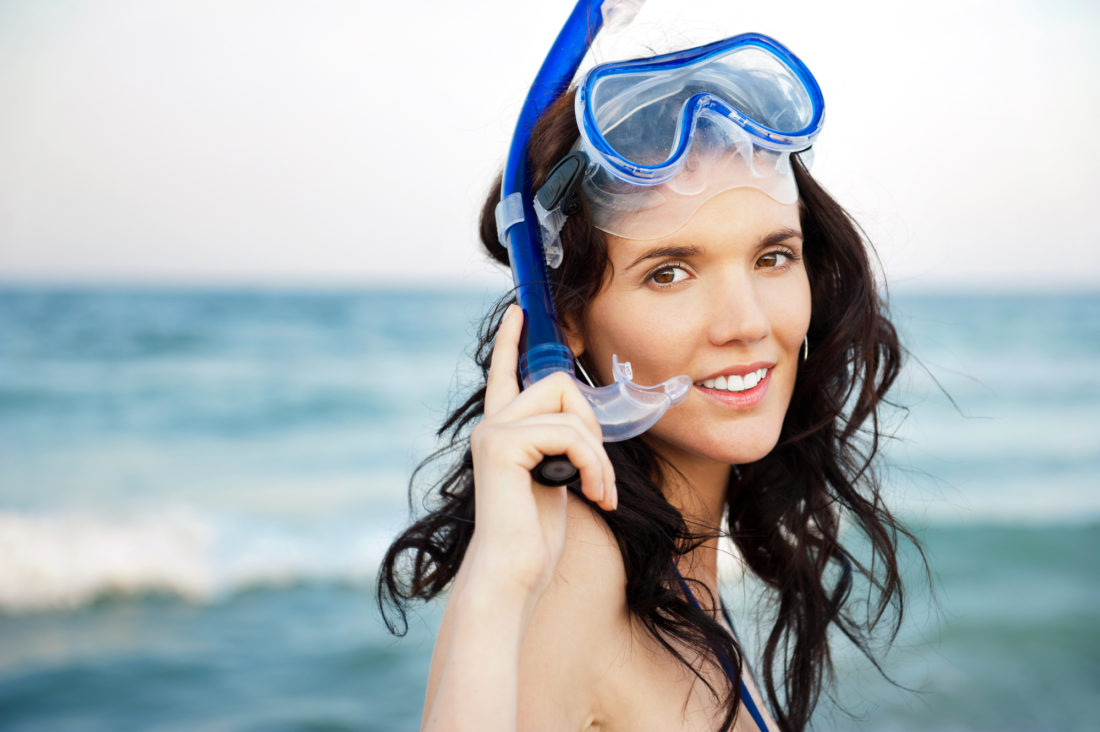 It would be impossible to plan the perfect summer vacation to the beach without packing these pieces of essential travel-friendly snorkel gear!
Are you planning a fun beach getaway this summer? From lounging on the beach with a frozen cocktail to participating in various water sports, there's no shortage of things to do.
But one of the most popular beach activities is snorkeling. It can give you the chance to explore coral reefs and watch colorful fish swim by. The best part is that amazing snorkeling destinations can be found in places across the world, including Miami, Florida.
But what snorkel gear do you need to have a successful trip? Many first-time snorkelers choose to rent their gear. If the idea of sharing a mouthpiece with countless strangers makes you a little queasy, then buying your own gear is a great option too.
Keep reading to discover the must-have snorkel gear for your summer beach vacation.
Mask and Snorkel
Your mask and snorkel are the most important snorkeling gear on the list. You'll want to make sure that your mask fits correctly, it's comfortable, and that it doesn't leak.
There are a few different options to go for. But the first is the classic mask and snorkel combo.
This is perhaps the most common one. It's composed of a half-face mask that covers your eyes and nose. It has an adjustable strap that goes around your head, and a snorkel that attaches to the side of the mask's strap.
However, there is a new type of mask that has been becoming increasingly popular lately. Full-face masks, like the Ninja Shark, cover your entire face, and the snorkel is attached to the top of the mask.
These can be easier to use since you won't have to worry about adjusting the snorkel or keeping it in your mouth the entire time. Instead, you can breathe normally and smile for pictures!
Snorkeling Fins
Snorkeling fins are another essential item to take on your snorkeling trip.
While they tend to be a bit bulky, they allow you to swim a lot faster while expending less energy. This is ideal if you are planning for a half-day or a full-day snorkeling trip.
When choosing the right fins, remember that finding the right size is everything. They'll probably feel a little snug (and very awkward) on land. You want to make sure that they are tight enough so they won't fall off but not too tight that they'll hurt your feet.
There are also several different types of fins to choose from including, open-heeled, close-heeled, paddle fins, and split fins.
Underwater Camera
Depending on where you go, you'll be able to see coral reefs, colorful fish, seahorses, sea turtles, and even sharks! With all this beauty under the water, you'll definitely want some pictures to remember it by.
There are a variety of underwater cameras to choose from, including cheap, disposable cameras to expensive high-tech cameras. But, as with everything, you get what you pay for.
Underwater photography can be very difficult as pictures usually do not come out as vibrant as they appear in real life. One way you can avoid this is to invest in a high-quality underwater camera.
If you're not a photography pro, do some research to choose the right underwater camera. You'll probably want one that is easy to use and will give you quality images.
Wrist Strap or Floatable Camera Handle
Once you've invested in a nice underwater camera, you should also opt for a wrist strap or floatable handle. It can be difficult to handle things underwater, and the last thing you want is to watch your brand-new camera float to the bottom of the ocean.
Wrist straps are the cheaper option, and many cameras already come with one. All you'll have to do is adjust the strap so it fits snugly around your wrist.
For added protection, a floatable handle can be purchased that will attach to most cameras. Many handles have an adjustable wrist strap on the end as well.
But if you are passing the camera to your snorkeling buddy, you'll have to take the wrist strap off. The floatable handle helps ensure that if you do drop the camera, it won't sink. Instead, the handle will float so you can retrieve it and save your amazing pictures.
Plus, some handles double as added storage where you can keep money or jewelry.
Mask Defogger
Typically, a little saliva or ocean water is enough to fix a foggy mask, but sometimes you need a little extra help.
If you've noticed that your mask continually gets foggy when you snorkel, then a mask defogger can provide a better fix for your problem.
Sunscreen
Sunscreen is the best snorkeling gear you can bring – and be sure to bring lots of it!
Some people tend to forget that while your face is constantly protected by water, your back is not. One full-day snorkeling (or even a half-day trip for some) can be enough to burn your entire backside to a crisp if you don't properly protect it.
Not only is this bad for your skin, but it'll also make the rest of your trip very painful.
When looking for the best sunscreen, find one that has a high SPF and is water resistant. Don't forget to take it with you when going on a multi-hour snorkeling trip, and reapply it every time you get back on the boat.
If you're looking for that perfect tan, don't worry! There are other ways to get glowing skin without risking getting burned.
Insulated Water Bottle
Snorkeling trips can sometimes last 5 hours or more. When you're outside and exposed to the sun for that long, it's even more important to stay hydrated.
Now you could bring a plastic water bottle, but the sun is sure to heat your drinking water up in no time (yuck!). Plus, plastic water bottles are bad for the environment.
Instead, opt for an insulated water bottle. It'll help keep your water cool, and it's reusable, so it's better for the environment!
Hair Ties and Hair Clips
So, this one is for those girls (and guys) out there with long flowing hair. Hair ties and hair clips really serve two purposes.
The first reason is to get all that hair out of your way. Long hair tends to float around everywhere underwater and can obstruct your vision. Not only will this make it harder to see the beautiful scenery, but it can also be a little dangerous as you won't have a clear view of what's around you.
The second reason is to keep water out of your mask. Your mask works by suctioning itself to your face. If you have several strands of hair in the way, they can actually break the suction in areas, causing water to leak in.
With a few small hair ties and clips, you can keep all of your hair out of the way, so you can enjoy your adventure.
A Towel
A towel might seem like an obvious thing, but sometimes it might slip your mind.
If you are taking a multi-stop snorkeling trip, you can use it to sunbathe in comfort on the boat as you sail from one stop to the next.
Even if you're going snorkeling in the summer, you might find that the water is still a little chilly. A towel will help provide extra warmth the help you prepare for your next stop!
If you plan to hang out on the beach (or maybe do some relaxing beach yoga) before you snorkel, consider bringing an extra towel. That way you'll have a sand-free towel for your snorkeling trip.
Carrying Bag
Lastly, you'll need something to carry all this stuff in.
There are many different things you can use as a carrying bag, including a backpack or a duffle bag. The best carrying bags are lightweight yet durable.
Also, consider choosing a carrying bag that is waterproof or water resistant. Although it's okay to get all the snorkeling gear on this list wet, you also might end up bringing other items with you. Things like your wallet or your phone should stay dry at all costs.
If you can't find a water-resistant bag that is big enough to hold all of your snorkeling gear, you might be able to find a smaller pouch. You'll just need something big enough to fit any items that can't get wet.
The Best Snorkel Gear for Your Trip
Snorkel gear is an important part of any snorkeling trip. Your face mask and snorkel are the most important snorkeling gear on the list. You'll want to make sure that your mask fits correctly, it's comfortable, and that it doesn't leak. 
Even if you do choose to rent gear, don't forget to bring your own towel, sunscreen, carrying bag, hair ties, insulated water bottle, and underwater camera (with a wrist strap).
Did you like what you read? Check out my travel page for more great content like this.