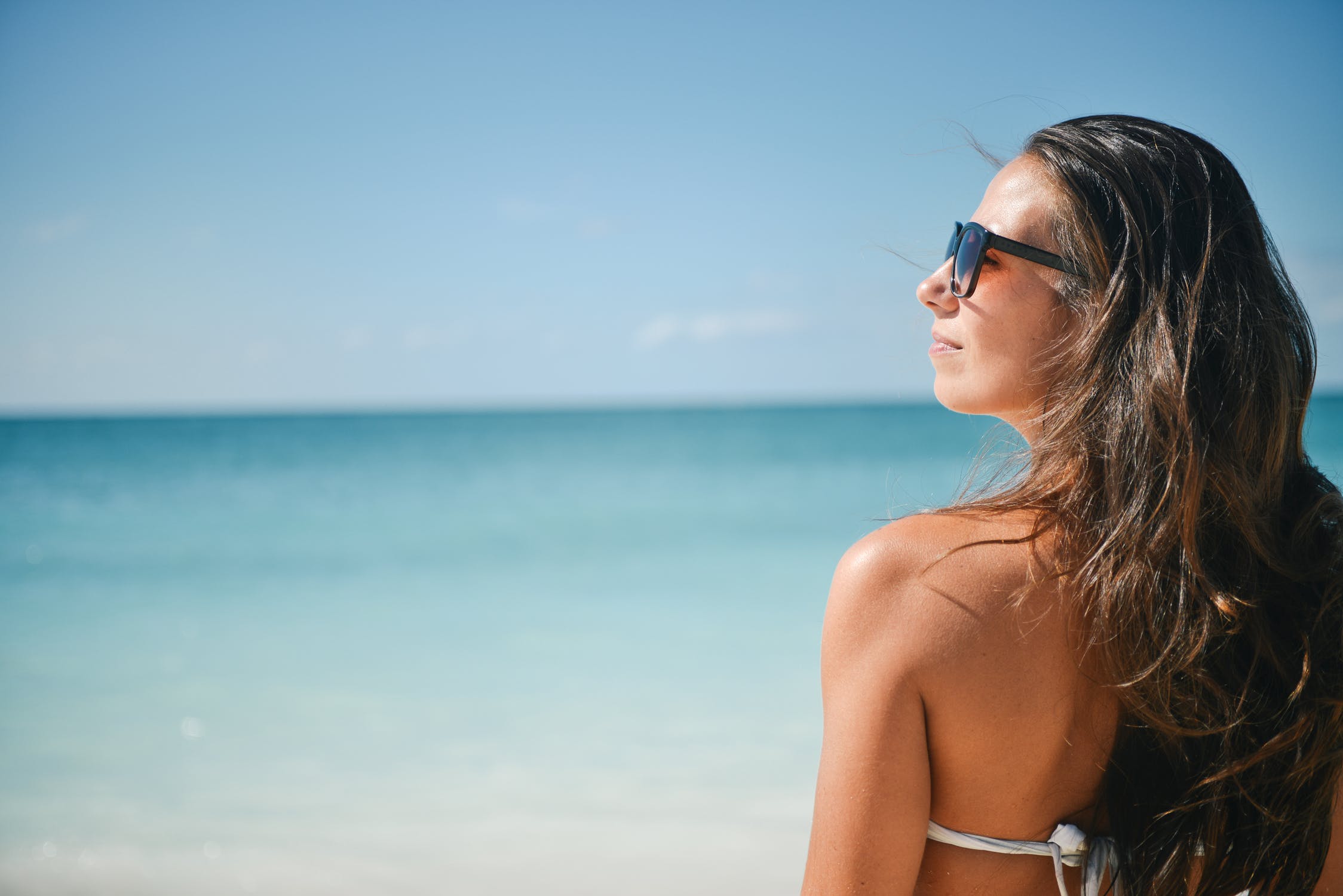 When it comes to skincare and makeup trends, spring and summer are known for the bronzed goddess look which welcomes radiant, glowing, sun-kissed skin. The problem is that we all know just how damaging the sun is to our skin, so going about the bronzed skin look in a natural way isn't exactly safe.
So, what can you do if you want to have that radiant bronzed skin that is so popular at this time of year, but you don't want to risk sun damage? Here are some tips you can use that will help you achieve the perfect glow.
Start Using a Tinted Moisturizer
Just because you're not willing to sit out in the sun and bake your skin doesn't mean you can't have that sun-kissed look. A tinted moisturizer is a great way to get that natural glow without looking too harsh, orange, or fake. As Healthy Skin Solutions discusses, tinted moisturizers allow your own skin to still peek through and they provide a very natural skin-like radiance. No-one will be able to tell the moisturizer is tinted, but they will notice how glowing your skin is.
Use a Self-Tanner
Where it used to be that self-tanners were enough to cause shivers down your spine, today they have come a long way. No longer will you have to worry about a streaky orange finish that looks anything but natural. Today's tanners can offer immediate or slower, more controlled results. Self-tanners are available in spray, gel, foam, and lotion form so you can really pick and choose what works best for you and your lifestyle.
If you are going to use a self-tanner just be sure you exfoliate well, whether it be your body or face, and then follow up with moisturizer. This will help the tanner to go on more evenly and prevent streaking. If you've never used a self-tanner before it's usually safer to start out slow with just a bit of a glow and then build on it.
Use Makeup to Your Advantage
Spring and summer always bring about all kinds of launches in the makeup world and you'll find there is a big focus on bronzed glowing skin. Of course, your best bet is to invest in a high-quality bronzer that works with your skin-tone. Bronzers have a variety of undertones and are meant for different skin colors, so it's wise to do a bit of research or ask for help picking one.
Bronzer can be applied to the high points of your face, as these are the areas that would naturally get sun first. This means your forehead, concentrating on the perimeter of the hairline, the cheeks, chin, and nose. You can opt for a matte bronzer, or look for one with built-in shimmer and glow.
As well, there are liquid bronzers and highlights that can really take your look to the next level.
Beautiful Glowing Skin That's Safe and Quick to Achieve
With these tips, you'll be able to get that stunning bronzed look without any of the risks.