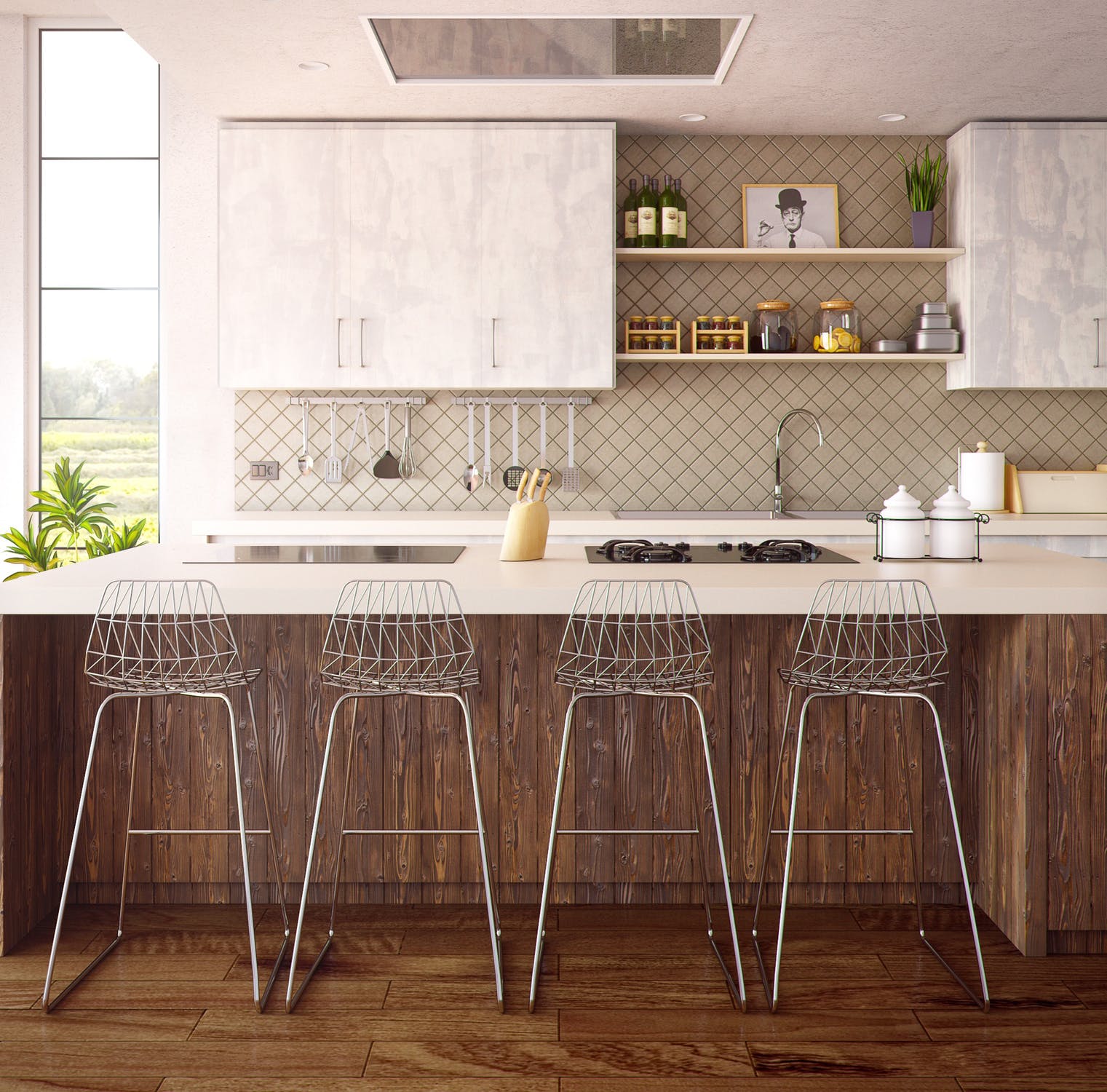 No matter if you just bought your home or if you've been living in it for years, odds are there are plenty of changes you want to make to your home to turn it into your dream abode. But, home renovations can be costly.
While you may have an impulse to repaint your home your favorite color or to knock out a wall, it's best to plan home projects versus doing them on a whim. By making intentional upgrades, you can transform your home into your ideal living space while also boosting its value.
Upgrade and update your home with a purpose! Here are 6 renovations that will increase your home's worth.
Kitchen Remodel
The kitchen is the heart of any home. It's the place for cooking and enjoying meals, entertaining guests, or relaxing with a book in the breakfast nook.
Since the kitchen is so popular, it only makes sense to upgrade it throughout the years. The good news is that you don't have to spend tens of thousands of dollars to makeover your kitchen and bump your home's value.
Consider small projects like:
Refinishing and painting cabinets
New countertops
New flooring
Change in wall color
New appliances
Improved lighting
All of these projects modernize your kitchen, making it a more functional and livable space.
Bathroom Upgrades
Bathrooms tend to be the quickest room in the home to become quite outdated and worn. Tackling a mini bathroom remodel can greatly improve your home's value and you're likely to get 100% ROI. In this space you can have a new tub installed or refinish the existing tub. Bathrooms are also a good place to upgrade tile, flooring, light fixtures, and even the vanity.
When upgrading your bathroom, aim for a bright and neutral look. This is especially useful for smaller bathrooms where you want to make the room look more open and spacious than it really is.
Bathroom projects should also be done with purpose and function in mind. Install water efficient toilets or install new plumbing to repair any leaks. This boosts your home's value while also lowering energy and water usage.
New Windows
If you have an older home, odds are you're coming due for new windows. As windows start to age, they're more prone to air leaks. Vinyl windows last around 20-40 years while skylights last 10-20. On the other hand, double-pane windows last anywhere between 8-20 years.
While some window troubles can be fixed with a new layer of caulk, if your windows are decades old, it makes the most sense to replace them.
Expand your project a little and also replace any glass sliding doors which are also prone to leaks and breaks.
By replacing all of the aging glass in your home, your rooms will be better sealed and inadvertent airflow or leakage is minimized. This means lower energy bill and a more consistent temperature in your home.
Add Living Space
The more living space your home has, the more profitable it'll be in the future. Consider having an addition installed on your home. This space doesn't necessarily have to be an inside space, such as a sunroom. Adding a porch, patio, or deck also count as living space.
With this new addition, be sure to spruce it up! Add outdoor furniture where you can relax or entertain guests. Potted plants add a more natural feel while also giving the space a pop of color and texture.
Consider Landscaping
Every homeowner wants their house to look nice on the inside, but some neglect the exterior. Curbside appeal is a must if you want to increase your home's value and make it more appealing to potential buyers in the future.
Landscaping can be a little tricky so you may want to start out at a local garden center to narrow down a design as well as plant and flower options.
Be sure to add a pop of color in your garden as well as take care of your lawn. No one likes patchy or dead grass!
Exterior Makeover
After tackling your grass and gardens, you can work towards improving other exterior areas of your home. Over time and plenty of exposure to the elements, doors, siding, and wood structures like a deck can all fade and become weathered.
To boost your home's outdoor appeal, take on a few exterior improvements. These projects are often quite easy but they pack a huge impact in updating the look of your home.
Conclusion
Most people don't make home renovations with the thought of selling their home in the future. But, by renovating your home with value-boosting projects, you can often make back the money you put into the renovations when it comes time to sell. This is the ultimate win/win.
Have you ever sold a home? If so, share your best tips for adding value and curbside appeal before listing. Your suggestions could potentially help someone get more value for selling their home.