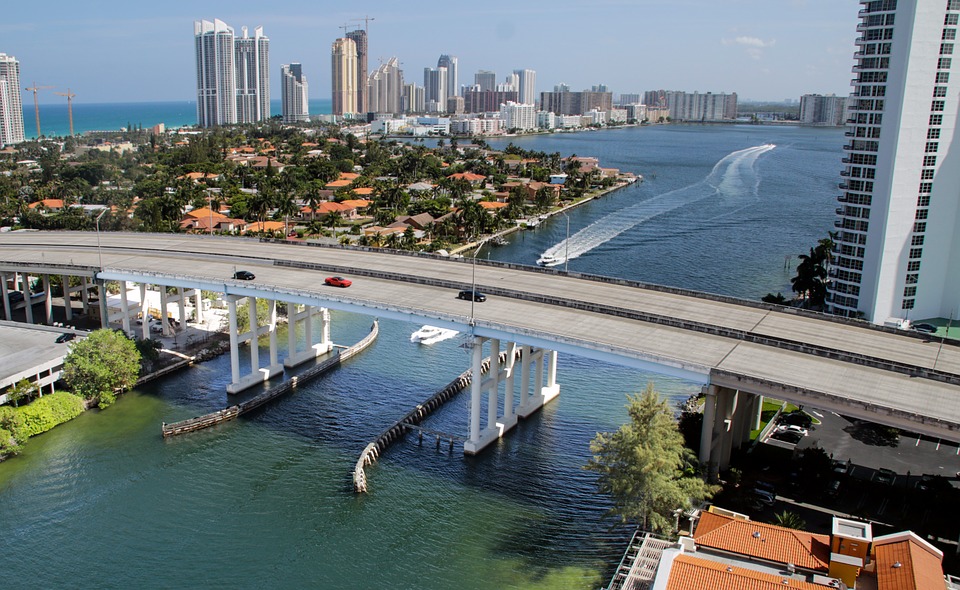 When it comes to Miami's economic prospects Patrick Dwyer Financial Advisor is just one of many people who are taking a positive outlook.  In fact, more and more people are reconsidering Florida as a place to make their homes as the state's economy continues to recover.  If Miami hasn't been on your radar before, here are some reasons to consider putting down roots in this famously weird and beautiful city!
The Weather
Miami's subtropical climate means that it gets more rainfall than the average US city – which is the reason it is so lush – and no snow.  On average, there are almost 250 sunny days a year.  This makes Miami a perfect city for people who enjoy the steamy-side of life, strolls on the beach and a casual approach to life.
The Great Outdoors
There is no shortage of ways to enjoy the great outdoors in Miami.  Golf enthusiasts will already know that Miami is the home of more than 20 world class golf courses, and as a result the city plays host to the PGA World Gold Championships.  There is a mix of private and public courses, which means that the sport is accessible to all.  Nature lovers can enjoy hundreds of parks, two of which are designated national parks – the Everglades National Park and the Biscayne National Park, most of which is an underwater system. There are ample opportunities to sail, fish, dive, kayak or snorkel in the waters around the city, and landlubbers can run or ride on any of the designated routes throughout.  This easy access to excellent outdoor activities is one of the reasons that people living there have a reputation for being especially fit!
Cuban Influences
People sometimes remark on the fact that Miami can feel like a whole other country as a result of the heavy influence of Cuban culture.  Spanish is commonly spoken by Miami residents, and local flavors and sounds also have a distinctly Cuban vibe.  Culturally, this gives a cool, laid-back feeling to the city that is hard to find elsewhere.  And Cuban coffee!
Affordability
The cost of living in Miami is relatively low.  This is partly because the tax rates in Florida are lower than in many other parts of the country.  Additionally, real estate in Miami is also relatively more affordable than it is in other big cities – even condos with ocean views can be had at prices far below what you might expect.
Diversity
There are many different neighborhoods in Miami, each offering its own special take on life.  From the party-central vibe of South Beach to the heavily Cuban influenced Little Havana, there is a place for everyone to feel at home in Miami.
These are just some of the reasons to consider a move to Miami!