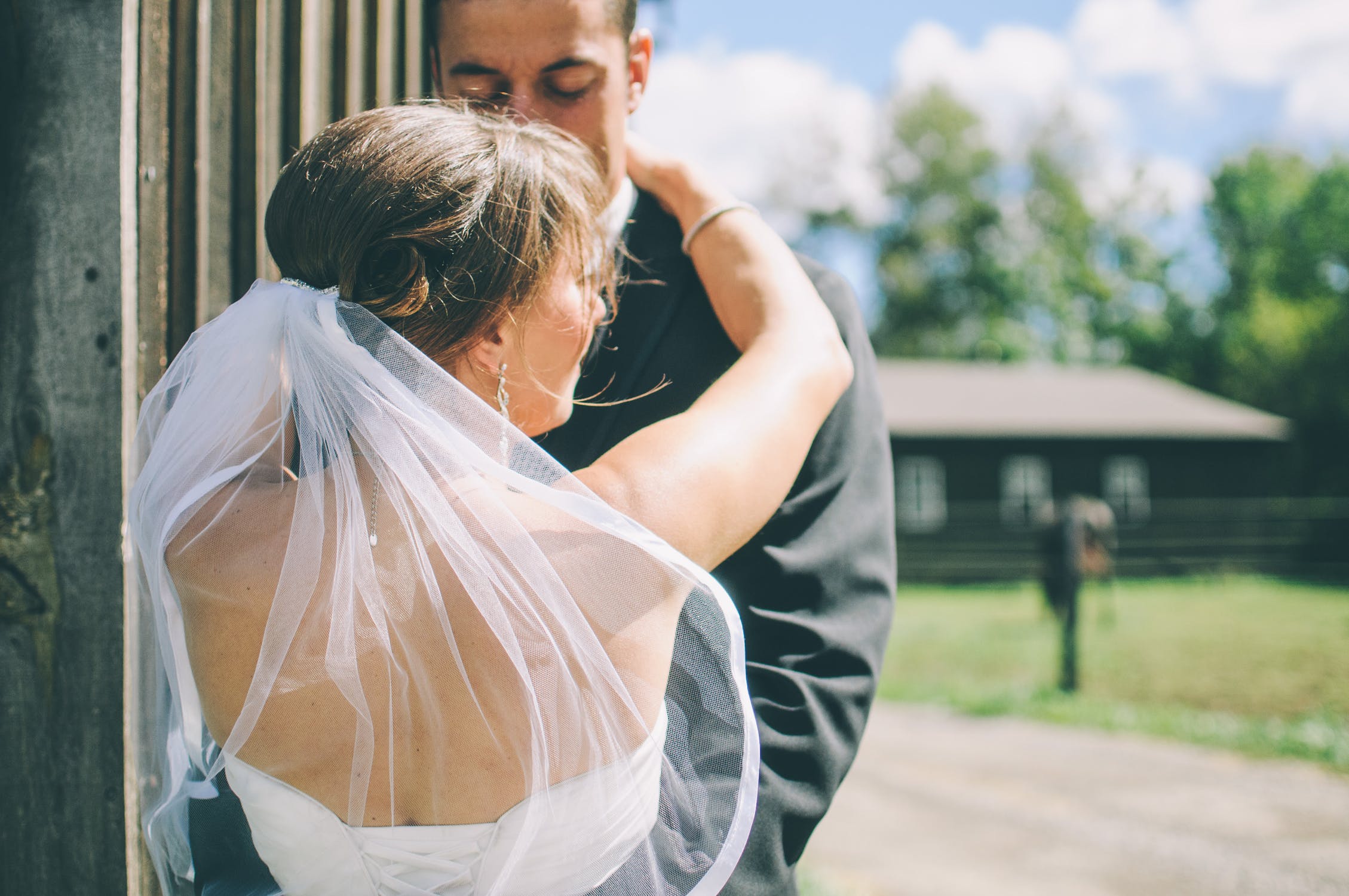 For most couples, the summer months are ideal for getting married, especially if you live somewhere that gets really cold in the winter. A summer wedding broadens the options for venues, clothing and photo opportunities. It also makes travel easier for guests who will be attending from out of town. Although summer increases the odds of you pulling off the perfect wedding, it's always important to consider every aspect and be prepared so that you and your guests can stay comfortable on your big day.
For the Perfect Dress, Comfort is Key
With so many style options to choose from, picking the perfect dress for a summer wedding can seem like an overwhelming task at first. There are some important things to consider to help you get started.
The most important thing to consider is the average weather and temperature for the month and location of your wedding. These are essential elements to keep in mind as you browse wedding dresses. You should choose a dress that you'll feel comfortable wearing. When you feel comfortable, you'll exude confidence, which will help you look your best and allow you to enjoy yourself thoroughly throughout the day.
It's never a bad idea to visit local dress shops to try on samples of various dress styles and get a feel for what's comfortable and what suits your body type best. Once you have a pretty good idea of the dress you're looking for, try browsing some quality online stores where you can find some killer deals. There are plenty of quality options on sites such as JJsHouse, which is a leading online retailer for wedding dresses worldwide. They also offer bridesmaids dresses and wedding party dresses as well as accessories, shoes and more, so you can purchase everything for your special day all in one place.
Keep the Makeup Light and Airy
Makeup for a summer wedding should be simple, light and romantic. If you're going to be doing your own makeup, be sure to use waterproof formulas so your makeup doesn't run if you get warm.
Some of the best summertime looks include a bronzed glow for the skin, pops of peach color on the eyes, a bold pink or peach lip and light blush cheeks. Stay away from dark colors like brown and burgundy, as well as cool colors like blue and purple.
Wedding Location and Venue
One of the best reasons to have a summertime wedding is that you get so many more options for the location and venue. If you want your wedding and reception to take place outdoors, choose a location that won't be too hot in the summer. Try a romantic place up north like Maine, Massachusetts or Northern California. You could also consider some beautiful locations in the mid-west in states, such as Colorado, West Virginia and Pennsylvania.
For summer weddings, it can be wise to choose a venue that has an indoor and outdoor setting. That way, if it happens to rain on your big day, or if the weather is too hot for some of the guests, there will be an enclosed, air-conditioned space for people to relax.
Trendy Summer Wedding Colors and Themes
Summer wedding colors and themes are bold, bright and fun. Some of the trendiest color schemes for summer include:
Citrus shades like orange, yellow and tangerine
Cool contrasting colors like navy blue with pink blush
Colors of the summer sky like pale blue and yellow
Fiery colors like orange, red and hot pink
Natural, peachy shades like peach, gold and sage
Varying shades of purple, such as pale lilac paired with bright purple
Classic American colors like red, white and blue
Elegant grape tones of blush pink and burgundy
Summer wedding themes also provide a broad range of choices. Some classic ideas include island, beach, carnival, Independence Day, rustic, floral and more.
When planning the perfect summer wedding, make sure you have all the wedding accessories and stationery ready for the wedding. It's also essential to consider the most comfortable options. From the dress to the location and venue, you should constantly consider the temperature and weather so you can provide comfortable options for everyone, including yourself. So, grab your perfect dress, paint on some airy makeup and enjoy the laid-back feel of summertime.