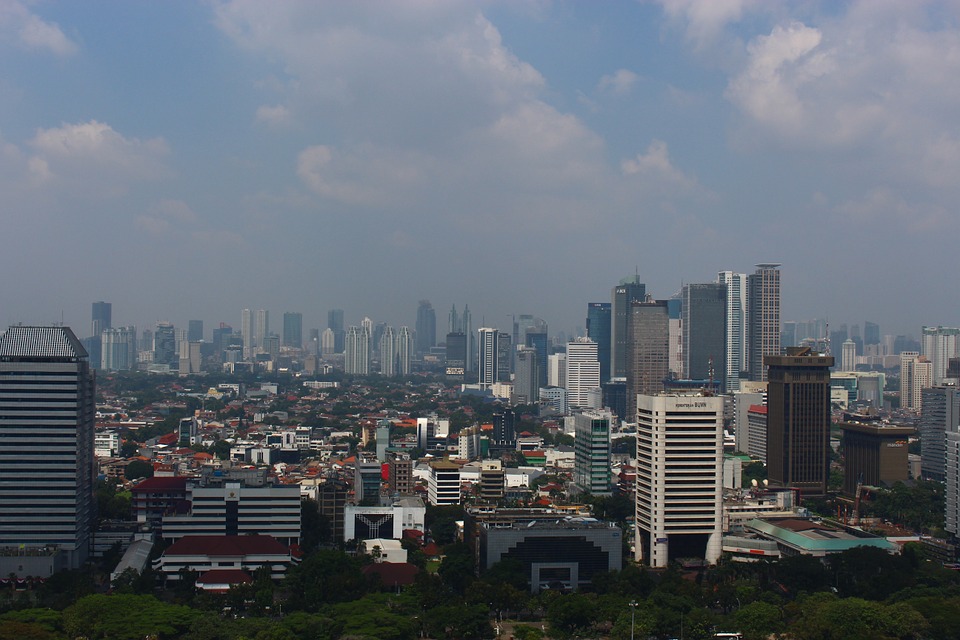 With a culture, cuisine and lifestyle so different to those we're used to in the west, moving to Indonesia can be a bit of a shock to the system at first. But you can keep yourself in peak condition by taking simple steps to:
protect yourself against illness
gently ease yourself into your new environment and way of life
make the most of the healthy food and fitness opportunities
Here are some top tips to get you started…
Food

Boasting one of the most colourful, flavoursome and varied cuisines in the world, thanks to its rich culture and ethnic diversity, Indonesia is a gastronomic heaven for foodies.
Everything you need for home-cooking – including lots of lovely fresh and locally grown ingredients – can be found at the traditional markets. In urban areas, you can also shop at the western-style supermarkets and convenience stores. Delivery services are available in many areas, some offering organic produce.
Indonesian dishes can be calorific, as well as rich in carbohydrates. For healthier alternatives when eating out, try opting for rice noodles (bihun) rather than fried noodles; grilled meats (bakar) instead of deep-fried; and vegetable-based dishes such as cap cai, urap-urap sayur, siomay and gado-gado. If a dish comes with peanut sauce, you could ask for just a small amount or for it to be served separately, so you can moderate your calorie and fat intake.
To avoid stomach bugs, such as the infamous 'Bali belly', it's particularly important to keep a high standard of hygiene in your kitchen. Unfortunately, there is an ever-present risk of bacteria and parasites lurking on fresh food, so always make sure everything is cooked through, especially meat. Fruit and vegetables should at the very least be thoroughly washed with clean water (bottled or boiled and filtered – see below) before use, but parasite-killing disinfectants are also available to buy from most supermarkets. Anything that has to be peeled first – such as a banana, onion or rambutan – should be safe to eat without washing.
When you're out and about, steer clear of street vendors and opt for high-standard restaurants wherever possible. It's best to ask for steaks to be 'well done', and to avoid salads and other uncooked foods.
Try not to overindulge in spicy food and tropical fruit at first, either. It can take a while for the western digestive system to become accustomed to new flavours and ingredients, so take it steady!
Water

In the hot and humid tropical climate, it's important to stay hydrated. But it's equally important never to drink water from the taps or from wells, rivers or springs, as you could end up contracting bacterial or parasitic infections.
Stick to commercially bottled water for drinking, brushing your teeth, cooking, washing fruit and vegetables, making ice cubes, and cleaning wounds and contact lenses. Or, boil the tap water at home rapidly for around 20 minutes and then pass it through a filtration system for safe use.
Pay particular attention to the water and ice that is served to you in restaurants – always request and/or ask for assurance that it has come from a clean, bottled source. It's also worth checking that the seals are unbroken on any bottled water you buy from shops.
In some areas of the country, you may even put yourself at risk of infection by swimming in fresh water. Do your research before diving in.
Keeping fit

The Indonesian lifestyle can be quite sedentary, especially for those working in office jobs, but fear not – sport and fitness centres are plentiful in urban areas. They range from simple, local clubs, to well-appointed facilities in malls, apartment buildings and office blocks to world-class executive establishments, often located at top hotels. There may even be a gym where you live or work, or perhaps your employer offers a corporate membership programme?
Generally speaking, you get what you pay for. So, choose the best venue you can afford as the facilities and equipment are likely to be better and the hygiene standards higher.
Lots of other popular pursuits are also available to help you stay in shape and banish stress. Look out, for example, for classes and clubs specialising in dance, horse riding, yoga, Pilates, jogging and martial arts such as karate and Thai boxing. Some sports groups are even designed specifically for expats.
Meanwhile, golf enthusiasts will find themselves spoilt for choice with a plethora of courses open across the country – many of which are internationally renowned.
Avoiding illness

As always, prevention is better than cure when it comes to maintaining your health and wellbeing. One of the best ways to avoid illness is by keeping your hands as clean as possible, so always carry a bottle of hand sanitiser in your bag or pocket.
Medical bills can be expensive and unexpected so taking out global health insurance before travelling is always recommended as a safety net just in case illness should strike.
Other steps you can take to protect yourself from bacteria, parasites, diseases, and viruses include:
getting the recommended vaccinations before travelling to your new home country
wearing long, loose, light-coloured clothing and using insect repellent
avoiding contact with both wild and domestic animals
never walking barefoot outside your home
wearing a mask when pollution levels are high, to minimise your chances of suffering any respiratory problems
In the first few weeks after moving, the culture shock and stress could be enough to undermine any plans of living a healthy lifestyle in your new home. But Indonesia's beauty is sure inspire you to explore the great outdoors. Healthy eating is very achievable through home cooking and affordable markets, and sporting activities organised by expat groups can help you get to know people as well as keep fit, leaving you with a healthy body and improved wellbeing.