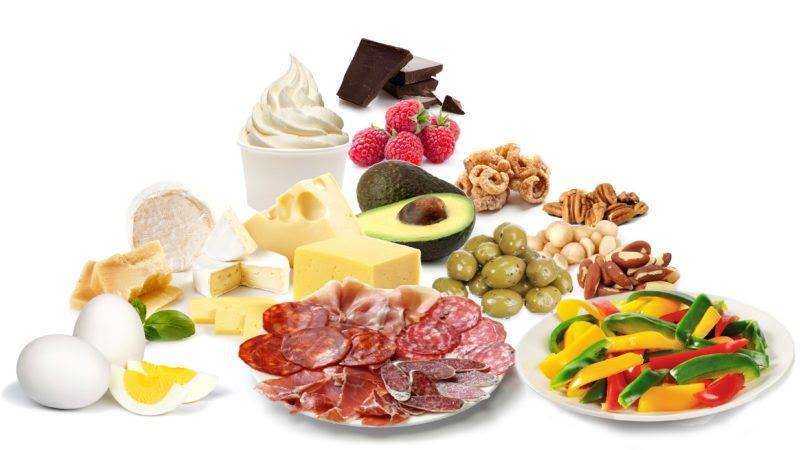 If you are interested with the potential weight loss effects of Keto diet, we recommend you try the 7 day low carb high protein diet plan. This diet plan utilizes a very low carb intake of as low as 20g.
Here are some meal ideas for your seven-day journey on keto diet on high protein.
Day 1
Breakfast: Sausage and Spinach Frittata
This meal is packed with flavor but with low carb amount. You get at least 16 grams of protein and 12 grams of fat for every serving, this will keep you up the whole day.
Lunch: Meat and Vegetables Roll
Are you craving for spring rolls? Here's one for you. Get your usual meat stuffing and roll it up on leafy vegetable like lettuce or spinach.
Dinner: Veggie Shepherd's Pie
This shepherd's pie is free from carbs of mashed potato. You can use a cauliflower mash instead. You can then indulge with the meaty filling.
Day 2
Breakfast: Yogurt Bowl
Your sweet tooth will thank you for thus one. Grab a bowl of yogurt and fill it with your favorite fruits. Make sure to stay away from sugary fruits.
Lunch:  Low Carb Tuna Cheese melt
Sandwiches tend to be high in carbs. However, there are specialty breads that are specifically made with low carb content. Search for these in your local grocery store and top with tuna and cheese for a nice lunch.
Dinner: Baked Salmon with Butter Sauce
Salmon is a great source of protein. You can spice it up with a butter sauce and a splash of lemon juice.
Day 3
Breakfast: Scrambled Eggs
There is no other better breakfast than your good old scrambled eggs. Low carb veggies can be added but is optional.
Lunch: Chicken in Garden Salad
Add chicken strips to your usual garden salad for an extra kick of protein. This is great to bring along when you are on the go.
Dinner: Tuna Casserole
Replace your usual dairy milk with heavy cream to create this low carb version of casserole. This is a hearty dish.
Day 4
Breakfast: Low Carb Smoothie
Smoothies are great for breakfast because they can fuel you up. Amp up the protein by adding spoonful of protein powder. You can read up information about this such as the Biotrust Protein Powder Review – Less Carb Are Better at KetoaHolics.com
Lunch: Zucchini Pasta
You can create zucchini pasta by using a spiralizer. No need to cook it. Just throw it on a bowl and start to top it with usual pasta toppings.
Dinner: Meatloaf
Nothing compares with a hearty meal of meatloaf. Your taste buds will rejoice.
Day 5
Breakfast:  Low Carb Porridge
Who says you cannot eat porridge anymore? Grab your trusty seeds like flax, chia and sun flower seeds and soak it in your coconut or almond milk overnight for a great porridge breakfast.
Lunch: Fish Curry
If you are tired of usual dishes, whip out this curry recipe. Just replace milk with heavy cream or coconut milk for a richer taste.
Dinner: Garlic Roasted Chicken
Treat yourself with an amazing dinner. Roast a whole chicken and indulge in this dish.
Day 6
Breakfast: Bulletproof Coffee
Bulletproof coffee has been the go-to morning beverage of Ketogenics. This is low in carb. You can add heavy cream for additional fat.
Lunch: Chicken Pesto
If you have left over chicken from last night's dinner, revamp it and add pesto sauce.
Dinner: Pork Chops
Amp up your protein by getting pork chops for dinner. This is a great way to enjoy your date night without the carbs.
Day 7
Breakfast: Egg Muffins
Are you a fan of eggs in the morning? Crack a couple of them and bake in a greased muffin tin for a few minutes. It is easy to eat and bring along with you in school or work.
Lunch: Cauliflower soup with Pancetta
Fill up your body with this hearty soup. Blend your cauliflower and top it with pancetta strips.
Dinner: Burger without the bun
To top it all off, let us indulge with a burger dish. Eliminate the bun as it contains a huge amount of carbs.
This diet is great for people who are aiming to limit their carb intake. Potential results may include weight loss. You may try these out as preparing them is very easy. If you are unsure if this diet is for you, you can consult your local dietician for suggestions and recommendation.