To maintain a healthy fitness routine, active individuals must also make time for refuelling their bodies after a tough workout. Between getting an adequate intake of protein and satisfying cravings with foods that are filling but also nutritious, it can be challenging to check every box (particularly when you're on the go). Not being conscientious about what you eat can unfortunately cause your fitness efforts to go to waste.
For the busy person trying to get into shape, eggs are an excellent source of protein necessary for tissue repair, and they also provide Omega-3s, vitamins B and D, and choline, which helps to regenerate brain cells. They're also very simple to make and add into existing recipes. Research has further shown that eating eggs at breakfast can help you fight weight gain. A 2008 study in the International Journal of Obesity found that when dieters ate two eggs for breakfast a minimum of five days out of the week, they lost 65 percent more weight than dieters who consumed heavy carbohydrates in the morning. This is because the protein that eggs contain helps to curb hunger throughout the day.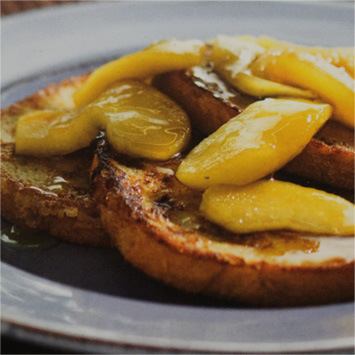 Instead of preparing a piece of toast with cream cheese in the morning, consider dipping it in egg to create a spiced French toast, a sweet yet filling and healthy dish you can prep in advance of your workout.  Try following this recipe from getcracking.ca/recipes/ — it's simple to prepare and will give you the energy boost you need; in a large bowl, beat together eggs, milk, sugar and vanilla, and then beat in your spice mixture (ground cinnamon, cardamom, nutmeg, ginger, and cloves) until well combined.
Heat 1 tbsp of vegetable oil in a large non-stick skillet over medium heat, brushing to spread evenly. Dip bread, 2 slices at a time, in the egg mixture, placing it in the skillet. Cook for about 2 minutes then flip and cook until golden brown (approximately 1 minute). Remove from skillet to a large plate and cover with foil to keep slices warm. If you're short on time you can pour some maple syrup over for taste, or alternatively dress with maple syrup apples.
To make the apples, melt 1 tbsp of butter or margarine over medium-high heat in a large non-stick skillet. Add Golden Delicious or McIntosh apples, sliced thick, and stir to lightly coat with the melted butter. Then reduce heat to medium-low, cover and cook for 3 minutes.  Remove the cover and cook for 2 minutes to evaporate the liquid. At this point, stir in your maple syrup and increase the heat to medium-high, cooking for 2 minutes or until the apples are tender. The apple dressing may be made ahead, covered and refrigerated up to 3 days.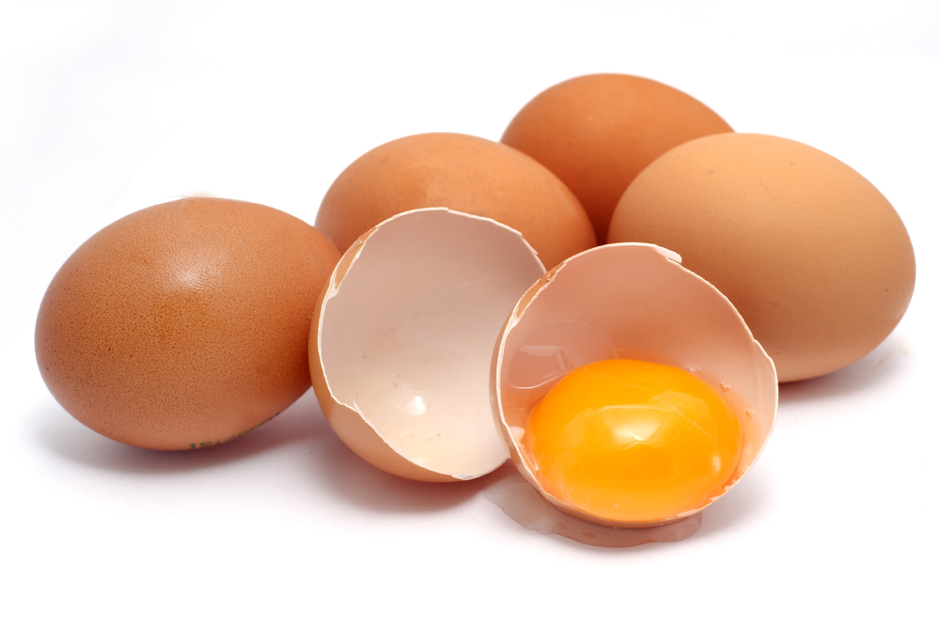 If you've begun a fitness routine but are having trouble finding a good intake of protein-rich foods, consider making eggs a staple in your diet. Not only are they fast but adaptable, a simple addition that will make any meal a good source of sustenance for your muscles while keeping you lean and energized.