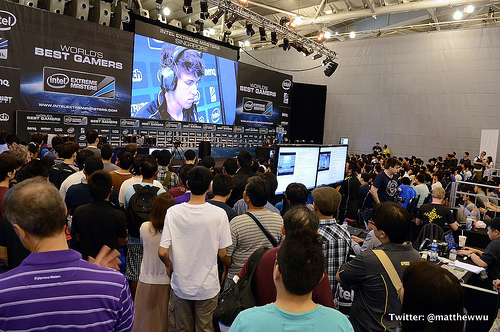 "The IEM Singapore crowd watching Grubby" (CC BY 2.0) by matthewwu88
The entire eSports industry has come on in leaps and bounds over the past 15 years or so. What was once essentially something to do for young adults and students at home is now a full-blown industry. eSports may not be as big as soccer or American football, but it is an ever-expanding market and is a very professional sector. The eSports industry will be worth almost $700million by the end of 2017, and by 2020 it will be worth a whopping $1.5billion.
Given how quickly eSports is expanding and its ever-growing popularity among teenagers and young adults, one can understand why universities in the UK and in the United States of America are serious about professional competitive gaming. Gone are the days when playing video games was just a leisurely activity among friends in the living room of their parents' house. It is now a mainstream sport which, like other major sports such as soccer, basketball and American football, followers can bet on. A new blog from Master Mazuma is among a number of websites which offer promotions and bonuses for newcomers who want a taste of the action.
From September 2018, those with a keen interest in gaming will be able to enrol in a brand new course at Staffordshire University – BA (Hons) in eSports. It will be a three-year full-time degree based at the university's Stoke-on-Trent campus. The course will focus on the business side of the industry and will teach students aspects such as creating business plans to develop professional teams and promoting events through digital marketing. The course will also explore the rise in popularity of eSports and will have a theoretical aspect to it. As if that wasn't enough, students will also be able to take part in competitive eSports tournaments as representatives of Staffordshire University.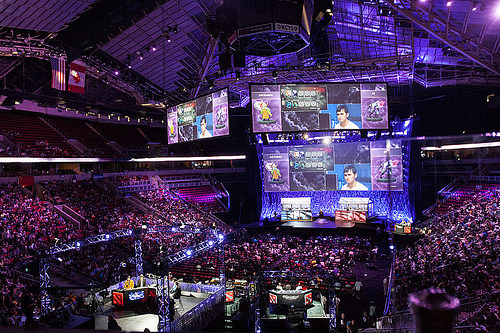 "esports" (CC BY 2.0) by sam_churchill
While Staffordshire University may be the first in the UK in terms of offering courses on eSports, a number of schools in the USA already offer them. University of California, Irvine offer a degree in eSports programming, while Robert Morris University offer quite a hefty scholarship for students aiming to pursue a degree in eSports. Garnes Vidaregaande Skule in Norway is one of the first high schools in the world to include eSports in their core curriculum. As many as 28 American universities have recognised eSports varsity programmes.
While the essence of eSports is about having fun, there is a lot more that goes into it. For example, someone has to develop new games for the players. Someone needs to write the codes, someone needs to design the games, someone needs to promote them, and someone needs to make sure that the games are what the players want. The entire eSports industry is more complicated than it seems, and universities have recognised that.
Just like doing a course in Business Management or a degree in Sports Science, learning about eSports for three or four years in a professional environment is something that is being taken very seriously. With the market only going to expand, one should not be surprised if more and more universities around the world start to offer degrees in various aspect of eSports.