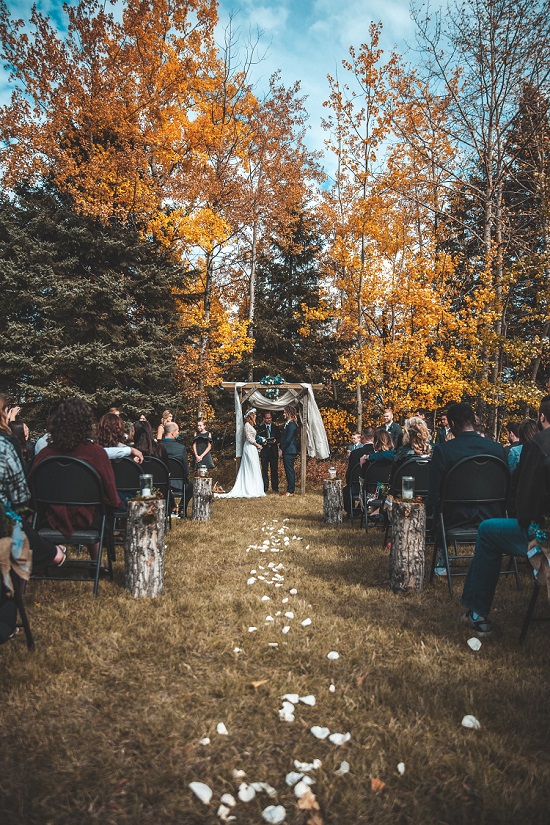 Planning a wedding can often cause much stress, as you will want everything to be perfect on your big day. While it's important to choose the perfect dress and stunning rings, there are some things that will ensure your guests have an amazing time. Read the six elements of an unforgettable wedding.
1. An Incredible Venue
Wow your guests with an incredible venue to prove how much time and attention has gone into planning your wedding. You can guarantee your loved ones will enjoy laughing and chatting with fellow guests when surrounded by a beautiful backdrop. An exquisite venue can provide a unique experience they will never forget.
2. A Short Gap Between the Ceremony and Reception
Guests can feel easily bored and frustrated when forced to endure a long gap between the ceremony and reception. To improve their experience, it might be wise to reduce the time between the two events, so they will not be wondering what they should do. While a delay might be inevitable, try to keep their waiting time to a minimum, if possible. If you do expect a long waiting time, plan a mini-reception at a venue, so your guests can enjoy champagne, canapes and entertainment while they wait.
3. An Open Bar
Let's face it, all guests love an open bar. It's a thoughtful touch to a wedding, which will ensure everyone has a good time. If your budget doesn't stretch as far as an open bar, consider providing your guests with signature cocktails to make the reception a little more memorable. Offer a varied range of cocktails to suit different guests' tastes, such as a Bellini, Moscow mule, martini or margarita.
4. Hire a Professional Entertainer
Create the perfect atmosphere by hiring a professional entertainer. Head to Entertainment Nation to browse the different wedding bands for hire, who can help provide the perfect musical backdrop to your big day. The right entertainer can have your guests up off their seats and onto the dancefloor to experience a night they will never forget.
5. Provide Varied Meal Choices
Your guests probably will not remember your floral arrangements or the exact color of your dress, but they will remember what they ate on your special day. It's therefore wise to choose a varied menu so guests can take their pick from delicious dishes. You also may need to provide alternative dishes for people with dietary restrictions or food allergies. The right dishes will ensure your guests leave your wedding feeling both full and happy.
6. Offer Guest Transport
Another thoughtful touch is to provide your guests with transportation from their hotel to the ceremony, from the ceremony to the reception, and from the reception to their hotel. It's perfect for drivers who will have the freedom to drink, and it will also help out-of-towners easily navigate their way from A to B. It is the safest service you can provide to your guests if you plan to serve alcohol on your wedding day.