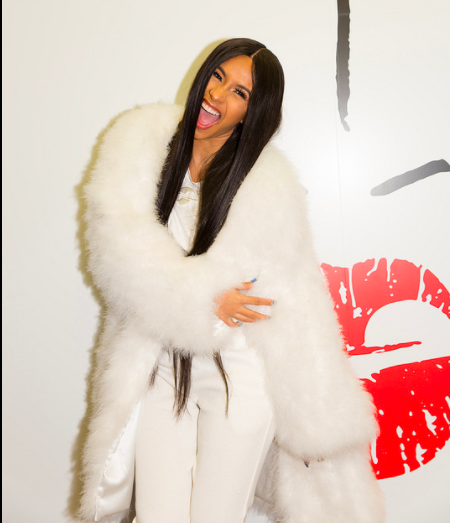 Cardi B is a Grammy Award-winning American rapper. The new superstar is also a social media personality and former reality icon. Her commercial debut single, "Bodak Yellow," surged to the top of the music charts back in 2017.
Who Is Cardi B?
Born in 1992, Cardi B first got the world's attention through social media. It all started in 2015 when she appeared on VH1's reality show 'Love & Hip Hop: New York'. Yet, she did not stay for long. The latter left the show in 2017 to pursue music full time. During the same year, she got the chance to release her NO. 1 single ''Bodak Yellow'' through Atlantic Records. She also won a Grammy in 2019 for her debut album 'Invasion of Privacy'.
Cardi B Songs & Albums
Cardi B introduced her musical prowess in autumn 2015. It was for the first time on Jamaican vocalist Shaggy's remixed single "Boom Boom." In March 2017, she went on to release her first mixtape 'Gangsta B*tch Music, Vol. 1'.
That year promised even bigger opportunities for her. She snagged her first key record deal through Atlantic Records. Cardi B was on her way to become a rising star. How? By being nominated at the 2017 BET Awards. It was under the Best Female Hip-Hop Artist and Best New Artist categories.
Cardi B & Offset
Migos member Offset proposed to Cardi B after dating for eight months. It was at a concert in Philadelphia in October 2017. The happy news about the pair's engagement turned scandalous. Rumour has it that, Offset cheated on her several times. Cardi B publicly defended her fiancée. She told all her fans that everyone handles relationships in a different way.
After several weeks, Cardi B confirmed that she was pregnant. She showed off her baby bump during an April 2018 performance. She was happy to no longer have to conceal the news. And in May 2018, she said that she was expecting a girl. The superstar became a mom on the 10th of July 2018, with the birth of daughter Kulture Kiari Cephus.
How Did Cardi B Get Her Name?
Cardi B once revealed that her name comes from an alcoholic beverage. She referred to Bacardi. Her sister's name is Hennessy, and everybody used to be like Bacardi to her. Hence, she shortened it to Cardi B.
Early Life & Parents
Born on 11th of October 1992, Cardi B grew up in The Bronx, New York. She used to spend a lot of time with her grandmother in neighbouring Washington Heights. The American rapper is of mixed Caribbean heritage. Her father being of Dominican descent while her mother is Trinidadian. Although she dropped out of school at a young age, she was able to find her own way to the top. It all started through social media then as a reality star.
She is An Inspiration…
Cardi B has already marked her name in the hall of fame in the music industry. She also shares the same passion as other legendary superstars, such as Guns N Roses, Michael Jackson and Elvis Presley. Even the online gambling world came up with many slot games dedicated to these icons.
Feel free to visit Lucky VIP Casino, the place where you can find these games. This casino online site also boasts a wide variety of games. All games come from well-known software providers. They are available to play at any time. Take out your desktop, tablet or smartphone and check them out!