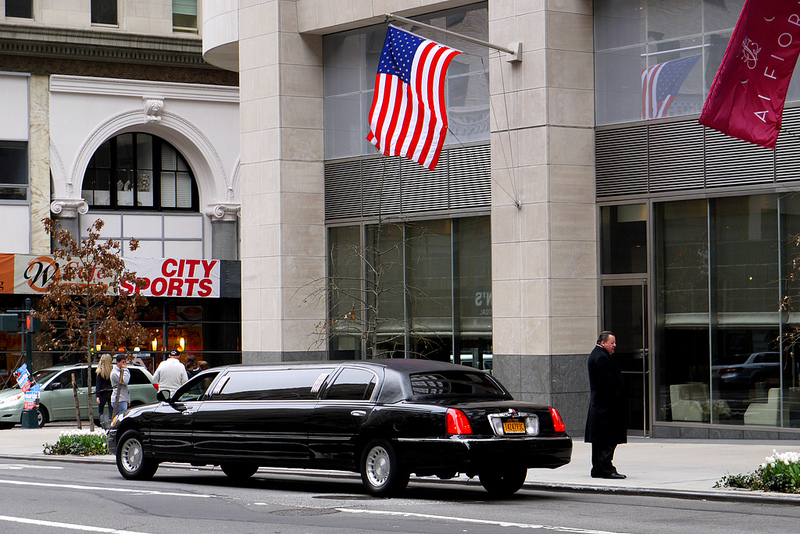 If you've made it all the way to New York City, it's not very likely you're just going to sit still. New York is where everything is happening, and the secret to success in this vibrant city that never sleeps is to be one of those making things happen.
That is exactly how Donald Trump has conducted his life in New York, and now against all the odds, he has become President of the United States.  However you may feel about Trump's politics, there is no denying he has lived a successful life, and is widely regarded as one of the most influential businessmen in the country.
Most of his success has come from skillful negotiating, always making sure he is on the winning side of as many deals as possible. Trump knows that the most important part of winning a deal is making the right impression. This is why he always dresses immaculately, surrounds himself with the most attractive and successful people, and then proceeds to make himself the center of attention in every way possible. The theory is that if you look like an unstoppable force, people will typically assume it to be so.
Your personal aspirations may not include becoming President, but it certainly won't be a bad idea to copy some of this winning formula. Essentially, it means when you step out, you should step out in style.
When it comes to getting around, traveling by helicopter is certainly impressive, but it will do to your budget what Cookie Monster would do to Nabisco if he were turned loose in their factory.  So the next best thing is to use a New York limousine service to make your way around.
There are more advantages to this than just the ability to turn heads. Compared with using taxis, there isn't a great deal of difference in the cost, and compared with traveling by taxi or self-driving, it's far more convenient. Plus you get to travel in absolute comfort everywhere you go.
You never have to worry about finding a ride, because your car will always be waiting for you. You never have to worry about finding a place to park, because that's your driver's job. You'll also never get lost, because your car will be equipped with a state-of-the-art GPS navigation unit,
In fact, all of the problems associated with self-driving and using taxis are completely eliminated when you use a limousine service. The advantage with a company like Blacklane is that it's an on-demand service, so you only pay for what you use, making it easy to manage your travel budget.
Limousines are also the ideal way to transfer to and from the airport, making the journey safe, efficient, and relaxing. It also puts you ahead of the crowd, because you have more freedom. No waiting, personal greeting, somebody to help with your luggage, and a safe, reliable luxury car waiting to take you anywhere you want to go.