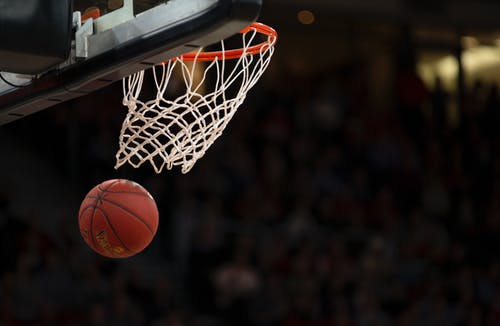 It doesn't matter where you are; as long as you are a fan of basketball you cannot afford to miss out on the biggest college basketball tournament of the year, and one of the most exciting championships in 2019. The 2019 March Madness season is nearing its end and all eyes will be on the explosive championship game on 8 Apr.
Here we will show you how to catch the action from anywhere in the world.
For American Fans
Fans in America have it easy as there are no restrictions – all you need is cable TV or a strong internet connection and you are good to go.
For those who have cable TV, CBS Sports and Turner Sports are the channels to tune into. These channels have earned exclusive broadcasting rights and will be streaming the games live via four of their subsidiaries: CBS, TBS, TNT, and truTV. It is important that you get familiar with the schedule to know which channel to tune into for which game:
28th-31st March: Regional Semifinals and Finals airing on CBS and TBS
6th April: Final Four round airing on CBS
8th April: Championship airing on CBS
If you don't have cable TV you can always turn to the internet as there are plenty of platforms streaming the games live including ESPN, CBS, YouTube TV, Hulu, Sling TV, and many more. These options, however, may cost you a bit more.
If you can afford it we recommend that you get yourself some tickets to attend at least one of the games live – it is much more fun than watching from the end of a screen.
For Foreigners
You don't have to be in the U.S. to watch the 2019 March Madness tournament. You, however, will need a strong internet connection and a subscription to any one of the streaming platforms recommended below:
YouTube TV has access to both CBS Sports and Turner Sports, which means that it will be airing the tournament in real-time just like ordinary cable TV.
However, unlike cable TV, YouTube TV comes with several advantages. For starters, you can catch all the games in one place without having to switch. What's more, you can record the games to watch later thanks to its unlimited DVR storage space offer.
All you need to watch March Madness on YouTube TV is a strong internet connection and a gadget to access the internet, preferably a smart TV or PC.
First-time subscribers get a 7-days free trial period, and the monthly fee is $40.
Hulu TV will also be airing the games live as they happen, and all you need to partake in the fun is a strong internet connection and internet-enabled gadget. Hulu TV also offers 50 hours of free DVR storage space, and you can expand this to 200 hours at an extra fee. However, unlike YouTube TV which will store your recorded videos for months, Hulu TV has limited storage periods.
Hulu also offers a free 7-days trial period for first-time subscribers and monthly subscriptions cost $39.99.
You can never go wrong with ESPN: the home of everything to do with American sports. This platform will also be streaming the games in real-time. You will also find that its extra features such as team analysis and history reports are more insightful than the other streaming platforms.
Perhaps the best thing about streaming the March Madness tournament on ESPN+ is that it will cost you only $4.99 per month.
Get In On the Fun!
That is all it will take for you to partake in the biggest college basketball tournament of the year. Stream the 2019 March Madness tournament live and watch history in the making.