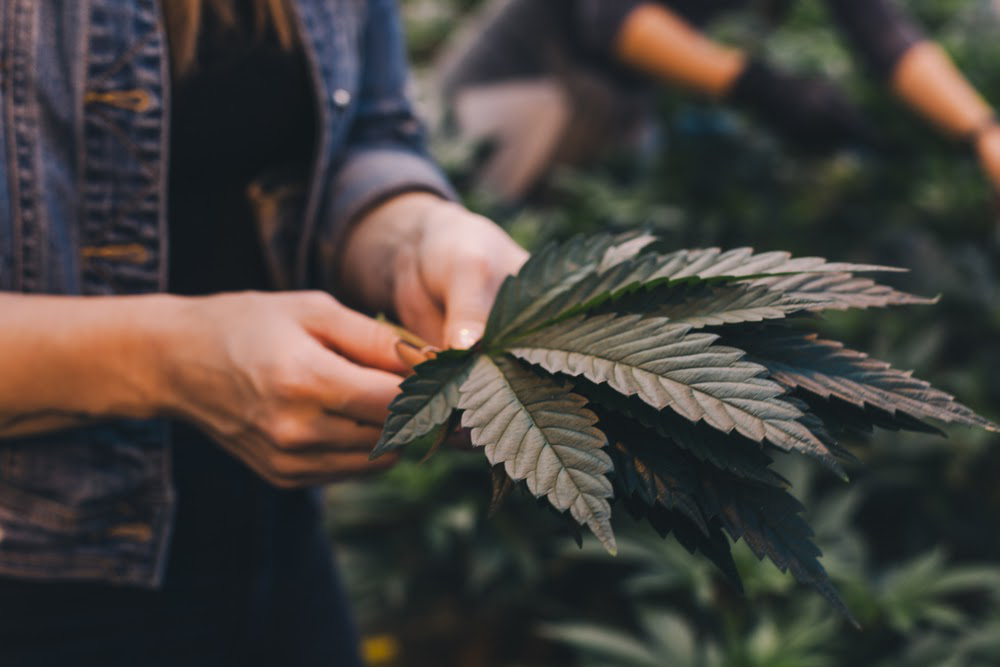 If you're looking for a way to really relax and unwind post-COVID-19, we have you covered. Enjoying a chilled-out day by the beach sure is nice but bring in some cannabis or CBD-friendly elements, and you've got the perfect recipe for a recharge.
In this post, we'll be sharing some of the best cannabis-centric vacations out there, as well as offer up some tips to help you craft the perfect holiday.
All-Inclusive in Colorado
Colorado has become the poster child for pot legalization in the U.S. since they decriminalized cannabis back in 2014. This new sense of freedom has allowed Coloradans the luxury to enjoy both recreational and medicinal marijuana, but it's also opened up opportunities for cannabis tourists from near and far.
One of the most exciting innovations we've seen in the cannabis tourism industry is the all-inclusive cannabis vacation. Yes, just like you might imbibe in endless mojitos and margaritas in a Riviera Maya or Puerto Vallarta resort, you can experience an abundance of cannabis products on an all-inclusive retreat in Colorado.
Here's how it works. My420Tours sets you up with a 420-friendly hotel room in Downtown Denver, with transport also included. There, you can relax however you want to, whether it's by the pool, huddled up next to a warm fire, or chilling out in your room. As far as adventure goes, the trip allots you four activities to choose from an extensive list that includes, sushi and joint rolling classes, a greenhouse grow tour, and a chronic and cocktails experience.
If you're looking to enjoy the perks of a pre-planned vacation, this is definitely a great option to consider! Plus, Colorado has tons to offer in addition to recreational cannabis. From the slopes to brewery tours and adventure, there's tons to look forward to.
California CBD Dispensary Cruise
California boasts some of the most beautiful beaches, captivating coastlines, and awesome adventures in the world, but they also corner the tourism market in one other area: CBD. California has already legalized both recreational and medicinal cannabis use, but not all Californians are in it for the THC. CBD, a non-psychoactive component of the cannabis plant, delivers several other benefits, like pain and stress relief, without cognitive changes.
From CBD chocolates and CBDfx gummies to CBD facemasks from Andalou Naturals, California's dispensaries hold some of the best products on the market. Check out Weedmaps for listings of the best storefronts at your travel destination or use a delivery service like Eaze so you can enjoy the sunshine and scenery while you wait for your goods to arrive!
Mountain Tree House Escape
If you're in need of a peaceful getaway far from screens and city life, the Mountain Views B&B Treehouse Retreat is your best bet. Tucked into the woods of Monroe, WA, just outside of Seattle, this stunning treehouse will surely get you back to your "roots."
Joint-Friendly Jamaican Retreat
Coral Cove Wellness Resort is the cream of the crop when it comes to cannabis tourism. Not only do guests get an eighth a day included in their stay, but they get to enjoy the stunning views and beautiful bungalows the property has to offer. If spending so much time at home has you feeling cooped up, this is the perfect trip to look forward to.
Get Groovy at Eagle Creek Ranch
With a tagline like, "Feeling groovy at Eagle Creek Ranch," you know you're in for a good time. Eagle Creek Ranch is a quaint Northern California ranch that's rich with activity, scenery, and relaxation. Enjoy morning yoga sessions, horseback riding, hiking, fishing, and more—all after you've enjoyed your continental breakfast, of course. And yes, the ranch is well-equipped for outdoor smoking, plus your stay includes your very own vaporizer that you'll definitely want to take advantage of before the colored sheep walk.
Wrapping Up
Thanks to the legalization of recreational and medicinal cannabis, many states have created new opportunities for you to enjoy your cannabis experience. Whether you want to completely unplug on a tropical getaway or want to explore California and Colorado's biggest cities, there's so much to choose from.
Which cannabis-centric trip are you adding to the top of your list? Share with us in the comment section below!