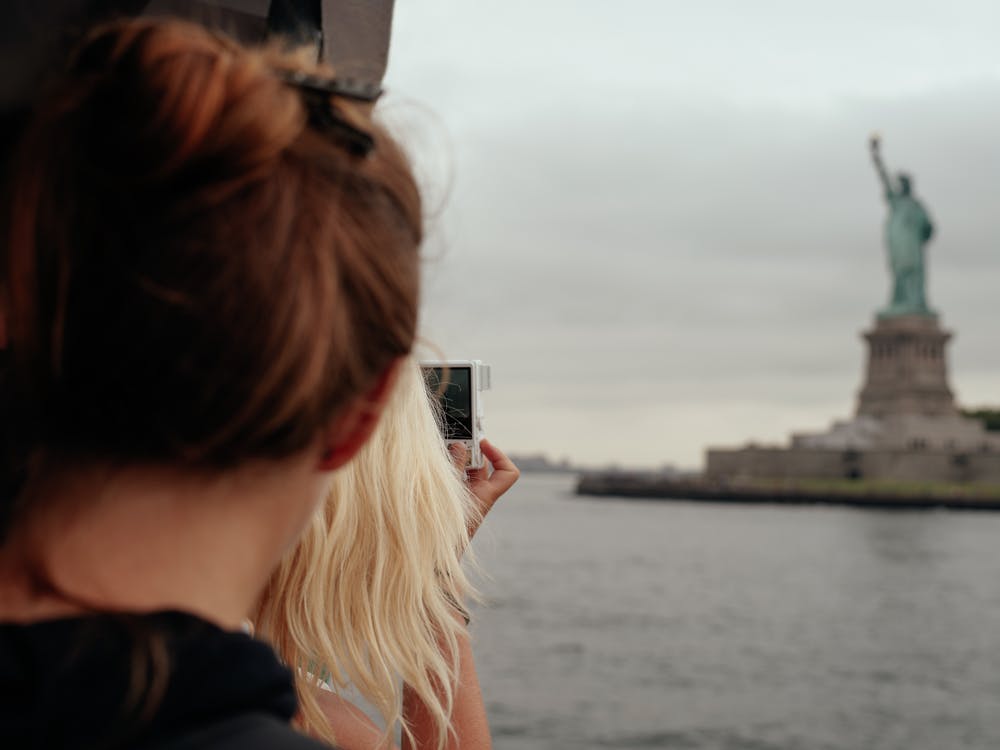 An estimated one million persons enter the United States on a daily basis. Everyone arriving at the port of entry to the United States is subject must be scrutinized by the U.S. Customs and Border Protection for compliance with various set regulations. Any citizen of a foreign country who wishes to enter the United States must first obtain a visa. This visa is either a nonimmigrant visa for a temporary stay or an immigrant visa for a permanent residence. Non-immigrant visa can be categorized as:
   Visa B-1 for temporally business, for example, consultation with business associates, attend a scientific, educational or professional convention or undertake a contract negotiation
   Visa B-2 for tourism, enrollment in a short course of study, vacation, medical treatment, participation in social events , armatures, musical, sports or similar unremunerated event, and visiting relatives and friends. This is usually enhanced through Electronic System for Travel Authorization(ESTA) which operated under the US Visa Waiver Program that enables citizens from 38 countries to visit the U.S. for tourism or business purposes.
Some other activities require different categories of visas and cannot be done while on a visitor visa. These may include; employment, study, remunerated performances, for example, professional performance before a paying audience, permanent residence in the United States and arrival in the U.S. as a crewmember on an aircraft or a sea vessel.
Several steps must be followed while applying for a Visitor Visas for the U.S.  The steps on how the applicant fills the information required may vary from one U.S Embassy or Consulate to another depending on where the application is made. This is an online process where the applicant is supposed to print the confirmation page to be brought during the interview.
Applicants must schedule appointments for the visa interview at the U.S. Embassy or Consulate in their native country for it may be difficult to qualify for a visa outside the permanent residence. While some age brackets are not interviewed, it is the discretion of the consular offices to demand an interview with any applicant regardless of age. There is a variation of waiting times depending on the location, season and visa category. Applicants must undertake due diligence on all documentation required before the visa interview.
Applicants must qualify based on their permanent residence and ties abroad and not necessary on assurances from family members and friends in the U.S. Therefore, an invitation letter or an affidavit of support is not required during the application of a nonimmigrant visa.
It's the interview that the consular officer will determine whether the applicant is qualified to receive a visa and which category based on the purpose of travel upon meeting all the set requirements. If there would be further administrative processes, this shall be communicated through the consular. Visa issuance fee may be a requirement upon visa approval depending on the nationality.
It is prudent to note that a visa allows a foreign citizen to travel to the U.S. but does not guarantee entry into the United States. The authority to permit or deny entry rights is solemn with the Department of Homeland Security and the U.S. Customs and Border Protection.