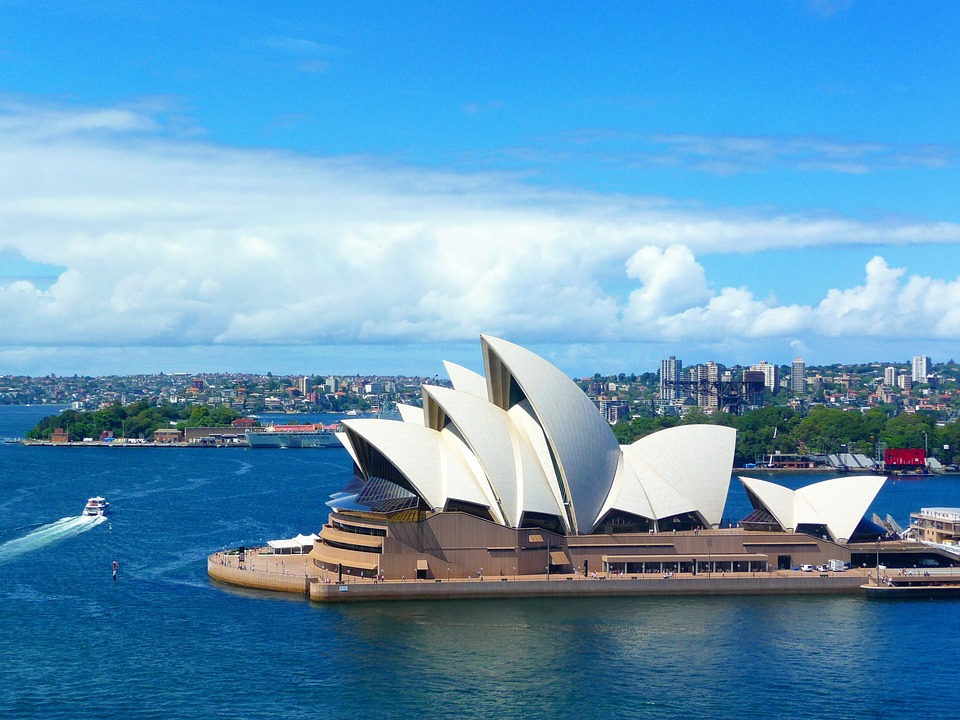 You can't ignore the fact that Sydney is one of the most beautiful cities in the world. Your trip to Australia won't be complete if you can't visit this sophisticated place. A large city that is the capital of New South Wales, Sydney has a lot of things to offer to tourists all over the country and the world. The last time I was in Sydney, I had so much fun and love for this city. If you love traveling like me, you will find this city amazing. You can pretty much do a lot of things here including the following:
Check Upcoming Events
There are many amazing events in Sydney that you can attend. You can never get bored. The events fall into many categories such as Business Events, Classes, lessons, seminars, workshops and talks, Community events, Concerts and performances, Exhibitions and shows, Festivals and celebrations Food and wine Markets, and Sporting events.
Visit Famous Places
Visit The Rocks
This site is probably one of the most visited spots in Sydney. It's a historic area that is sitting on the southern shore of Sydney Harbour. In this setting, you will discover the Gadigal aboriginal roots who once settled in this place. Plus, you'd get to enjoy a time of your life having a picnic lunch with your family under the Harbour Bridge. Or dining under the stars? You can also shop at the markets around. Life in The Rocks is never boring.
Enjoy at Circular Quay
Spending some time in Circular Quay is a must-do Sydney experience. In this place, you'd get to savor the Australian ferry terminal goodness. The place exudes so much excitement as there are cafes and street performances that you can witness. Amazing harbor cruises are also expected when you step into this place which is the best thing to do if you want to see Sydney's beautiful waterfront view. Plus, who wouldn't want to ride on ferries to enjoy captivating spots like Manly, Taronga Park Zoo, and Watson's Bay?
Shop at Queen Victoria Building
If shopping is your happy pill, you wouldn't want to miss visiting Queen Victoria Building. This place has everything saved for you. No matter how much your budget is, there is always a place for you to shop here as there are several markets, designer shops, and department stores that are waiting for you. Don't you know that Queen Victoria Building was originally built in between 1893 and 1898 as a market hall? Nowadays, this place is becoming touristy.
Enjoy a walk at George Street
George Street is known as the oldest street in Australia—which is an absolute reason for you to visit the place. It has numerous shops, historic buildings, and offices. A typical business district that has different vibes compared to other tourist spots. It wouldn't hurt to learn more about Sydney by taking a walk here, right?
Discover Blue Mountains
If you leave Sydney without visiting this place, you'll surely miss half of your life. One of the reasons is the Greater Blue Mountains World Heritage Area which an absolute must-visit. The place is a habitat for adventure lovers. Its natural park boasts a scenic view that allows the guests to enjoy the wilderness, valleys, waterfalls, sandstone tablelands, and railways that you wouldn't find in any other places in Sydney. Of course, you have to ride on a cable car to experience these places.
Explore the tropical life at Great Barrier Reef
This tourist spot has so much in store for you. In this place, diving and snorkeling are the main activities that you can expect. Prepare to be thrilled to discover more than 1,600 sea creatures here including dugongs, sharks, dolphin, turtles, and other species. If you are not convinced yet, let us inform you that Great Barrier Reef has been listed by World Heritage as one of the astounding places in the world.
Tour at Chinatown
Chinatown is worth a tour because of the numerous attractions that you can find. Home of the best shops in the country, this place is a place to visit when you want to buy a Chinese memento from Sydney to bring home with you. Such products include art decors, dinner wares, herbal stuff, tea sets, and many other Asian goodies. What more can you ask?
Sydney has been rated to be one of the best place to live in Australia. It has everything you need in a big city. What more can you ask?