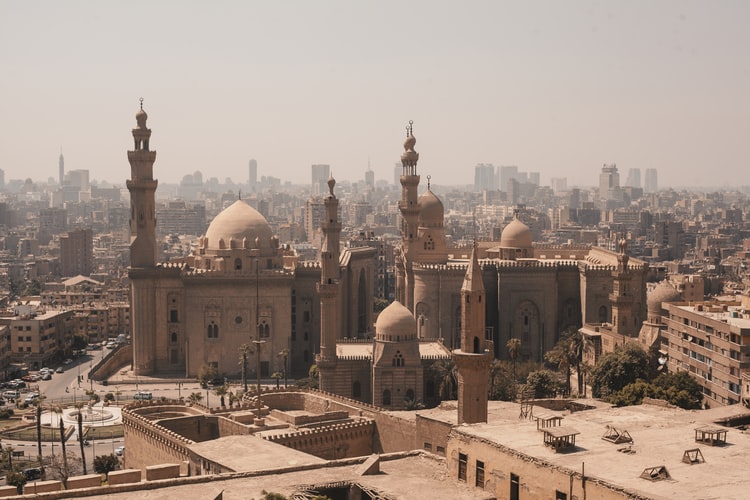 Egypt is undoubtedly one of the most fascinating countries on earth. The majestic pyramids, mesmerizing Nile river, exotic culture, and unforgettable ancient history are some of the key attractions that make Egypt the ultimate tourist destination.
The list of things to do in Egypt is so huge that you could literally spend years touring around the country, soaking up as much history as possible. However, before planning to visit Egypt, there are some travel tips you should take into consideration to ensure a smooth and hassle-free trip.
1. You may need to organize a visa
At present, Egypt only allows very few foreign nationalities visa-free entry to the country. Therefore, it is likely that you will need to obtain a visa to travel to Egypt, no matter the length of your visit or the purpose of your trip.
It is now possible to get an Egypt visa for US citizens exclusively online through a simple electronic application protocol. This removing the need to visit an embassy to submit paper documents or wait in long border queues to apply for an Egyptian visa on arrival. You can complete an Egypt eVisa application online in just a few minutes.
Once approved, the eVisa is electronically linked to your passport, removing the need to carry a printout to present to immigration authorities on arrival in Egypt. It may be issued as either a single or multiple entry visa for purposes of tourism and allows a total stay of up to 30 days in the country with each entry.
2. There is much more to see than just Cairo and the Pyramids
Everyone has heard of Egypt's most famous historic monuments, such as the Pyramids of Giza and the Sphinx on the outskirts of Cairo. However, you might not be aware that there is a wide variety of other ancient attractions scattered across the country, many of which are UNESCO World Heritage Sites.
These include Ancient Thebes and the Valley of the Kings, the Ramses II at Memphis the archeological site of Abu Mena southwest of Alexandria, and the expansive Karnak Temple Complex in Luxor.
If you're eager to explore as much of the ancient heritage that Egypt has to offer, it's well worth taking a river cruise down the Nile and stopping off at the many historic monuments located along the route.
3. The best time to visit is between October and April
Depending on the expectations you have for your trip in Egypt, it is probably a good idea to avoid visiting the country during the summer months, unless you are simply planning to lie on a beach at one of the Red Sea resorts. This is because the heat can often be unbearable from mid-May through to August, and you probably won't be too inspired to do a lot of sweaty sightseeing activities.
If you want to avoid temperatures that can reach over 100ºF, the ideal time to visit Egypt is between October and April. Nevertheless, you should also note that this is peak travel season and major attractions tend to be the busiest and most crowded during this period.
4. It's important to dress for the desert climes
When planning what to pack for Egypt, you'll want to make sure you bring a lot of loose, light clothing like shorts and t-shirts, so that you don't get too uncomfortable in the hot, dry climate. You'll also want to pack plenty of sunscreen and bug repellant.
However, it is also important to remember that Egypt is a Muslim majority country, and women are discouraged from wearing anything too short or skimpy.
While it's acceptable to don beachwear such as bathing suits and sundresses in resort towns, it's advisable for female travelers to cover up with ankle-length skirts and long-sleeved tops when visiting major cities and tourist attractions.
5 . Travelers should be aware of petty theft and scams
As when visiting any international destination you're not familiar with, it is important to be vigilant and follow local safety advice and guidelines. While violent crime against tourists is uncommon, travelers to Egypt should be vigilant for pickpocketing and scams such as 'free' camel rides that later turn out to be anything but, particularly when in Cairo and at the major tourist attractions in the surrounding area.
6. Tap water should be avoided
The tap water in Egypt is not generally considered safe to drink and, even in the few cases where it may be drinkable, will certainly have an unpleasant taste. Luckily, bottled water is widely available, even in small towns, and many hotels and tour operators will provide their customers with a steady supply.
You should also use either bottled or boiled water when brushing your teeth, and avoid using ice in your drinks unless you know that it has not come from a tap.
7. Driving conditions in Egypt can be chaotic
Finally, if you're planning to rent a car in Egypt and do your own road trip itinerary through the country, you might want to think twice. This is because traffic conditions in Egypt are a whole other level of insane, and it's not advisable for newbies to the country to try to tackle the chaotic driving practices.
Instead, consider using the extensive public transport network in Cairo to get around while in Egypt's capital. You might also want to consider hiring an experienced local driver from a private tour company if you want to get out and explore the attractions in the rest of the country.