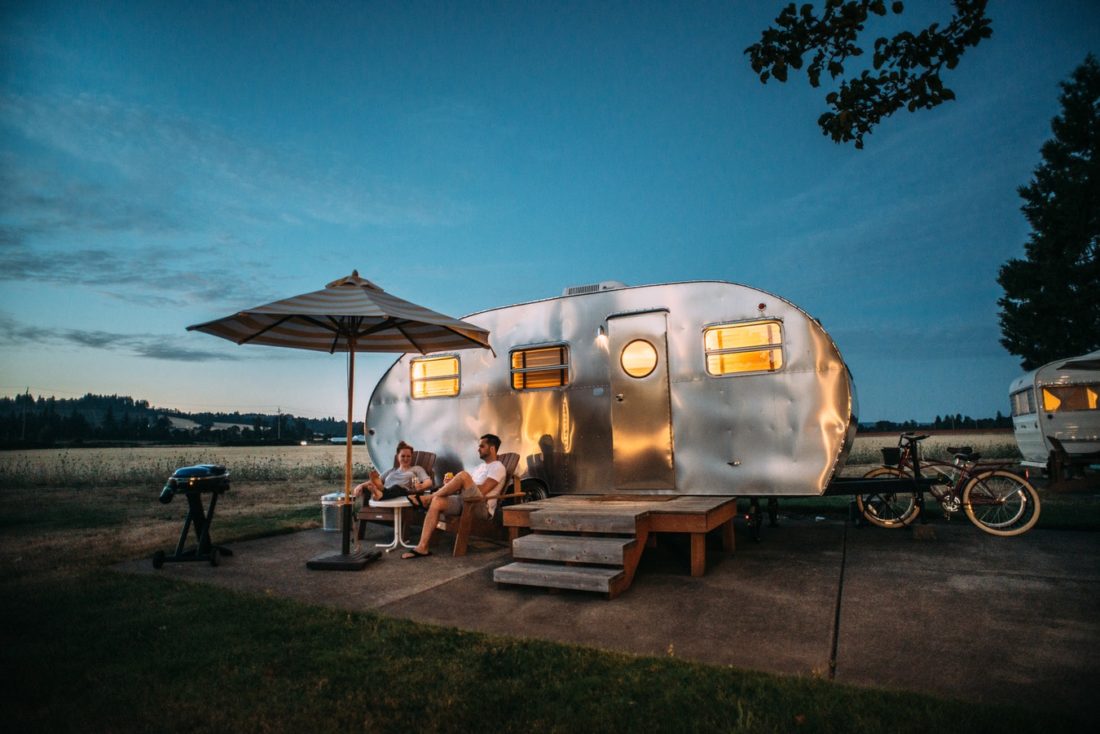 Caring for a baby is challenging, travelling with one can be a tough task for every parent, especially if you plan to camp. Your little one will need constant feeding and loads of attention, so there may be moments when you will not be able to fully enjoy your trip because you will be too busy caring for them. But if you manage to pull the trip together and you will take your entire family on a camping trip around the country you will find the experience extremely rewarding. Once your little one will have the chance to spend time outdoors their personality will explode and they will have the time of their life playing in nature.
What to pack?
You will move your entire family into a caravan for the next months, so you have to make sure that you pack everything you need to care for your baby. Obviously, you will pack the eating gear, clothes, toiletries and bedding, but there are some items, you may not find important at first. Here is a list of things you will find useful while caravanning with a baby.
Thermometer
This item should go with you everywhere, it will help you measure your little one's body temps but also the room temperature. Because your baby is not able to tell you what symptoms they experience, you will need the thermometer to understand how complex their health state is, in case they are getting sick while travelling. The room temperature influences how comfortable the baby will feel, so you should check it regularly to determine how to dress them.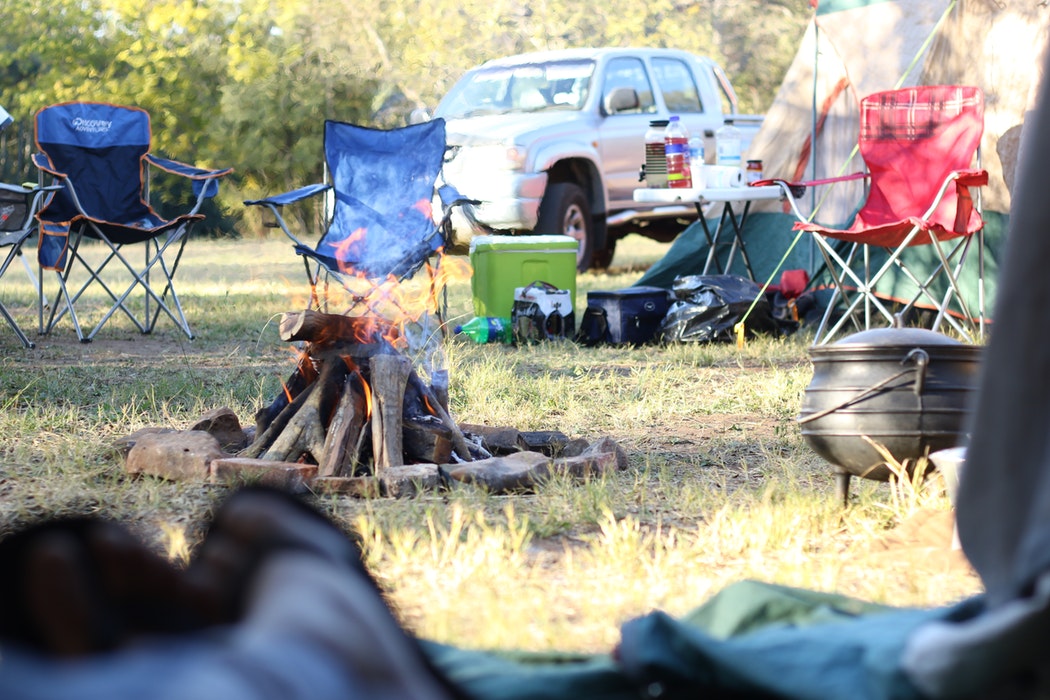 An insulated lunch bag
You will not use this item for its main purpose, you will need it to transport the baby's medicine. When you go camping, you will spend most of the time away from the main roads and cities, so you will need to buy medical supplies ahead. You should put in the bag nurofen, Panadol and other medical supplies that will help you treat the little one if they get sick. Depending on how long you plan to spend on the road you will determine if you need a small or large stash of medicine. It would be ideal for the little one to be healthy during the entire trip, but you should be prepared for the unexpected.
You should try to make the space as comfortable as possible for the baby. Bring their favourite toys, a picture with their grandparents and even their favourite pillow. Use silver photo frames to display the pictures with the people you love and who are waiting home for you, the frame is sturdy enough to protect the pictures when driving on bumpy roads. Photos with friends, family members and pets are perfect to help them accommodate to their new lifestyle.
Brolly sheets
Brolly sheets are amazing to be used both when caravanning and at home, you only wrap them over the top of the sheet, and your baby can sleep on them. If an accident happens, and it will do considering the age of the little one, you will spare the brolly and you have a clean bed. You should put a couple of sets in the van to have a stash for your road trip. The good thing about them is that you can easily wash them and re-use them multiple times.
Silver baby spoons
You should replace the attractive and colourful feeding cups and baby spoons with silver ones, because they are bacteria free. At home, you could thoroughly clean the cups, spoons and glasses, every time you were feeding the baby, but when on the road the water supply is limited and you have to make sure that they are eating from bacteria free cutlery. If you will use silver baby spoons you will forget about sterilising every item before feeding the baby, a normal wash is enough.
Silverware is non-toxic, the last thing you want when touring around the country is your little one experiencing a toxic reaction. Eating in silverware will boost the baby's immunity and fight bacteria.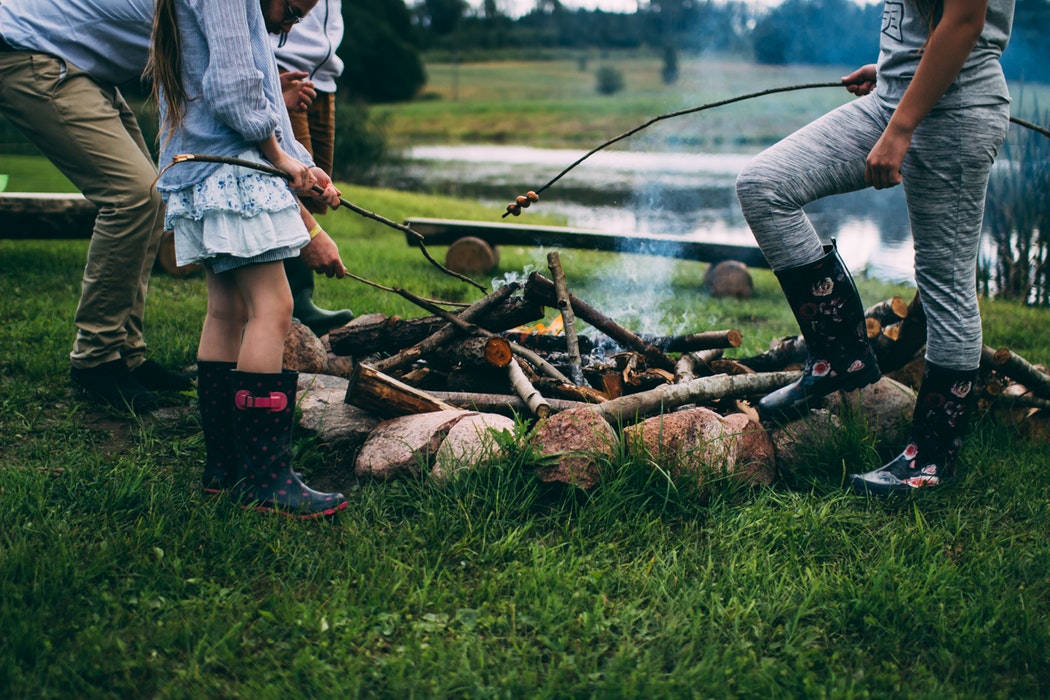 How to plan the entire trip?
Plan where to camp (and be spontaneous from time to time)
One of the best things about caravanning is that you can camp wherever you want. You set a destination, and on the road, you can stop and spend time to discover new locations. Keep in mind that your itinerary should include campsites where you can connect to a power source. You will not have power so it's a smart move to plan some meals for the baby when you stop at a camping site.
Include on your itinerary some campsites with grass to let the baby crawl around while you are cooking. Think generally about where to stop, you should choose places with electricity and water sources.
The driving time should be as entertaining as possible
You should schedule your drive times around when your baby will sleep, it will help you stay relaxed, and it will keep the baby happy. Always have at least 2 hours stop during lunchtime. Find a place where they can run around and stretch their limbs if you don't have a decent play spot in the back of the van.
Always be flexible about where and when you will stop. There will be times when your baby will have a miserable day and you should stop somewhere and allow the little one to have a break. When you were just the two of you and you were caravanning, you were able to cover more miles. The biggest mistake would be to try to do the same with a baby, they need breaks more often than you do, and you should schedule these moments. Make sure you have entire break days, they need a balance between the time they spend in the van, and the time they spend outdoors.
Make sure your camper van has everything you need
Before buying or booking your van, you should do a lot of research. Decide the size of the van, there will be two adults and a baby, but a 3-person camper may not be enough. The baby will need plenty of space to play and run around. Also, you should make sure the camper van has a toilet and it doesn't feature a divider between the passenger area and the driver one. A six-berth van may seem huge but it's not, you can install a double bed, a chill area where to spend time together, and a play area for the little one.