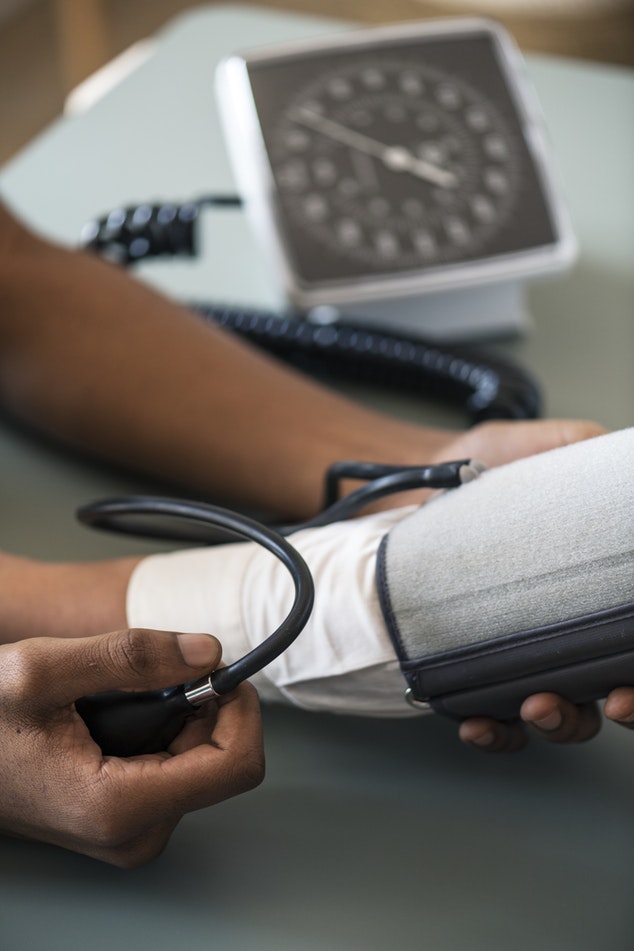 As a nurse, it's your job to help those that are most vulnerable. You'll assist patients through their darkest times. Check out these 10 reasons to be a nurse to see if it's the right career for you.
"Nurses are the hospitality of the hospital" – Carrie Latet.
Yes, nurses are well known for their caring hospitality in the healthcare sector.
Did you know that nursing is one of the top 5 most popular jobs in the USA?
But why nursing? Many choose nursing careers because they feel can make a real difference in peoples lives. It's a very rewarding profession both physically and emotionally!
Want to find out more? Read on for our top 10 reasons to be a nurse.
1. Fill a Need
At present, there is a great demand for nurses. This demand is rising rapidly, possibly increasing by 15% over the next 10 years.
Due to the great need for nurses, it's a great job to go for. Unlike many other careers, you'll always be able to find work, wherever you go.
2. Quick Training
It's fairly easy to qualify as a practical or registered nurse. Becoming a doctor takes 12 to 14 years…or more, depending on the field. As a nurse, you will get to work alongside professional doctors, but you won't need to spend so many years in education.
You can even work while you are still studying. The flexible shifts will leave enough time for your training and study, while also having time to learn practical skills on the job.
3. Good Money
The wages for nursing are very good. An average registered nurse can make up to $70,000 per year, which is $33.65 per hour. You can get paid more by completing higher medical care degrees.
There are also many career opportunities within the nursing field. You can aspire for career advancements and take on bigger roles. This will require extra training.
4. Switch it Up
When a doctor picks a specific field, he or she has to stick to that specialty. Changing means completing several extra years of educational training. A doctor, who has already completed 10+ years, probably won't change specialty unless he or she has no other option!
But, as a nurse, your options are endless. You can easily switch specialties and shift into different fields of practice. You may need to do a few extra training sessions, but it's easy enough.
5. Unique Work Environments
You can choose a nursing career in a variety of establishments. Your aptitude and tolerance level and just your own personal preference will help you to make a decision.
For example, you could work in a hospital, nursing home, school, government agency or other places of care. You can move around and find out which one suits you most.
And there is also a mixture of job roles within those establishments too. For example, in a hospital, you could work in the pediatrics department with the children. Or if you want to be hands-on, you could work in the emergency room.
6. It's Flexible
Nurses generally work in flexible schedules for shifts that are between 4 to 12 hours per day. That doesn't mean it's a walk in the park, nursing is hard work.
But having shift work can keep your life flexible. You may have a family to care for, be participating in further training, or even have another side job.
Another flexible perk is that you can work anywhere you want. Literally anywhere in the world! Your nursing skills are portable and universal.
7. Make a Difference
Nursing careers give you the opportunity to make a real difference in peoples lives. You can actually save lives! This will give you contentment and a truly satisfying career.
You also get the opportunity to interact with patients, doctors, other medical staff, and administrators. You can learn from them, and they can learn from you. You could make a real difference in your field of work with the right attitude.
Not only will you be content, but you'll never get bored. In nursing, you never know what will happen next. You'll learn to make swift decisions and how to use your initiative. Being a nurse can be challenging and exciting.
8. Help Your Loved Ones
Why choose nursing? Another great reason is that you can help to care for your loved ones in an emergency. This is definitely an advantage if you have children of your own or ailing parents.
Just like a doctor, you will be valued wherever you go. Your training and skillset will come in handy when there is an accident or crisis. We've all seen the movies where someone is choking and they ask "Is there a doctor here?" Well, you can be the next best thing!
You can also help other people too. You can use your training and education to advise people on how to improve their lives. For example, you could teach the homeless and others living in poverty about the benefits of living in a clean environment.
9. Debt Free
Another reason to start a nursing career is you can start off with a minimum amount of debt, or none at all!
Doctors have to spend a lot of money to graduate. Eventually, they get their money back, but it's a long run.
10. Build Lasting Relationships
Nursing careers give you the opportunity to spend a lot of time with your patients. This regular association can give you the chance to build lasting relationships and friendships you'll never forget.
Doctors don't get to spend a lot of time with their patients, but you have the opportunity. You'll also get the chance to meet many unique people throughout your career and this will certainly enrich your life!
Scrubs at the Ready!
So are you convinced? As you can see, being a nurse is a truly satisfying job with many perks too!
For the best medical apparel, you should check out this company. They create innovative, comfortable, and outrageously technical medical apparel for the modern nursing world.
Reasons to be a Nurse
Yes, nursing careers give you a rewarding profession, a sense of purpose, skills for life and a career you can move up in. We've only listed 10 ideas, but there are many more reasons to be a nurse!
Take a look at our blog for more advice on career opportunities and education tips.