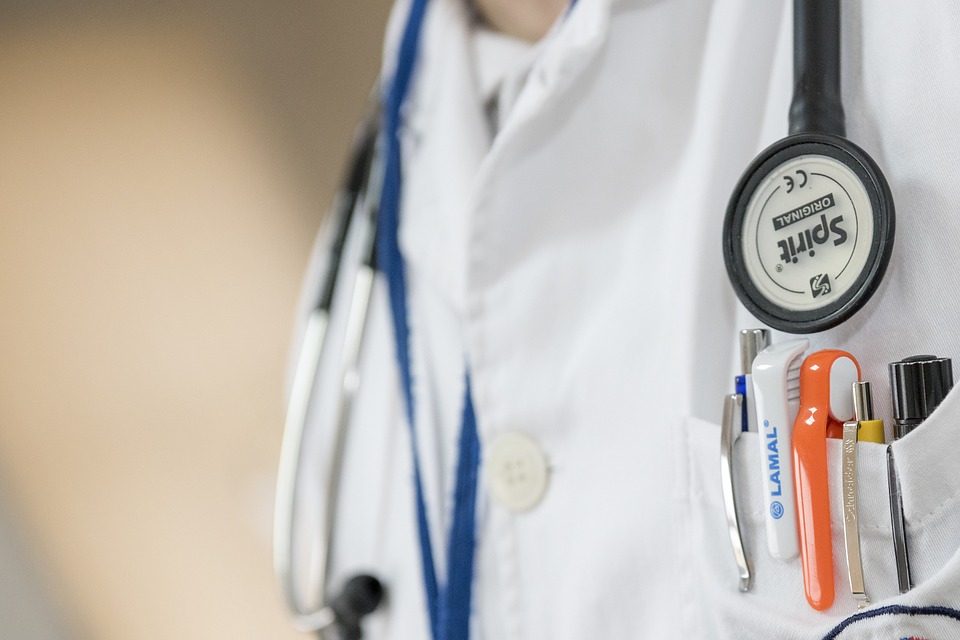 Effective healthcare has become increasingly important in recent times. People are living longer and there is a renewed focus on leading healthy lifestyles. The healthcare industry is a very large and diverse one, spanning both the private and public sectors. Considering a career in healthcare is a good option because one can play many roles.
Best roles in the healthcare industry
Based on 2016 industry standards of salary and projected growth for the next eight years, these are the best healthcare jobs to pursue:
Orthodontist – they have the enviable job of giving people the best smiles.
Dentist – their role is the maintenance of good oral hygiene.
Nurse anesthetist – no medical team can do without them as they help doctors to administer the anesthesia.
Physician assistant – they work very closely with doctors, and are sometimes referred to as general practitioners.
Nurse practitioner – this is one step up from being a registered nurse, and is becoming a highly sought after field of work.
Psychiatrist – these specialists who are very critical to a well-functioning society handle mental health issues.
Pediatrician – healthcare for children in various areas is their specialization.
Anesthesiologist – they administer the drugs prior to surgery, and are sometimes the highest paid.
Obstetrician and gynecologist – they focus mainly on women's health including reproduction, delivery and sexually transmitted diseases.
Oral and maxillofacial surgeon – their job is to fix dental issues pertaining to the face, mouth and jaw, but they are not your regular dentists.
Optometrist – they work on very serious issues pertaining to the eyes, such as glaucoma.
Physical therapist – they help people recover from strokes and accidents.
Podiatrist – they specialize in the health of the feet and ankles.
Surgeon – theirs is a serious job as they perform surgery to fix the things that have gone wrong with our bodies.
Physician – these "doctors" work in various areas in the healthcare industry.
Registered nurse – they are so important to the industry because they who keep an account of patients' health.
Occupational therapist – this is a step up from being a physical therapist as they help patients to learn or relearn everyday tasks.
Audiologist – their specialty is hearing disorders, and the prevention of hearing loss.
Speech-language pathologist – they help patients with their speech especially those who have injured, or suffer from dyslexia or hearing loss.
Prosthodontist – they are not your regular orthodontists. They specialize in replacing missing teeth.
In addition, there are three major new and emerging roles in the healthcare industry now considered very important. These are:
Clinical care roles – some of the persons who now work in this area are care coordinators, navigators, health coaches, and medical scribes.
Technology roles – these are specialists in clinical documentation and coding.
Leadership roles – public health officers work a lot in this area. It requires additional study. The Master of Public Health Online offered by the Keck School of Medicine of the University of Southern California, USA is a good program for those wishing to take on leadership roles in healthcare. Learn more about USC's online MPH degree.
The benefits of working in healthcare
People choose to work in the healthcare industry because of the benefits to be gained. The top five are:
Job growth and security
The longer people live and the more they adopt healthier lifestyles is the more healthcare services that are needed. The industry does not contract, so job shrinkage is not expected.
High paying salaries
The diverse fields of specialization come with six-figure salaries. The more qualifications and experience a healthcare worker gets is the closer they come to pulling down these kinds of salaries.
Good benefits
Due to the nature of their jobs, workers in this industry get all types health insurance. They also get adequate sick and vacation leave. They must be healthy to take care of others. They are in a better position to get education assistance for further study.
Contribution to society
Healthcare workers are considered special. Every day they help to save and better people's lives. Their contribution to society is incalculable.
Diverse areas to work in
The industry is very diverse and presents many areas to work it. As a result, it accommodates people with various levels of qualifications and experience.
How to get into healthcare
The best way to get into healthcare is through education and training. The better paying specialized jobs require the minimum of a Bachelor's degree. Some of the lower paying jobs only require a certificate or diploma. Even if a healthcare worker starts with no qualification, industry standards over time require that it be attained.
To progress to the higher paying jobs, more specialized study is required. This is where Master's degrees come in. In some instances, Doctor of Philosophy degrees are needed. These are for those who wish to branch out into academia and train healthcare professionals.
A career in the healthcare industry is worthy of consideration. It is a high-paying, high-growth industry that rarely features job losses. In addition, new and emerging disciplines are now a feature of the industry and this means new types of workers are needed. It is a progressive area to work in.