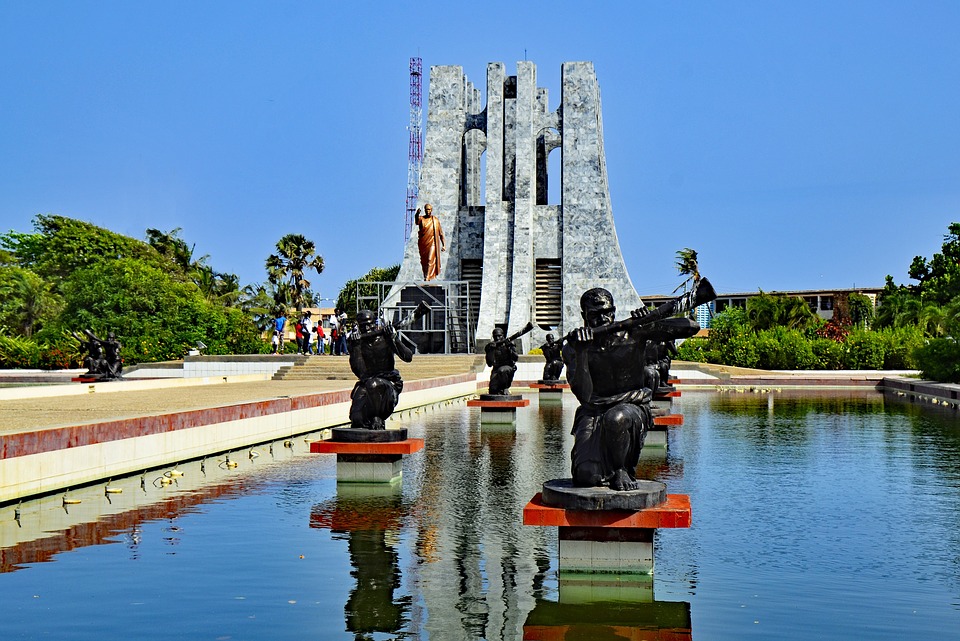 Education for many people is a ticket to better life. If you are at that point in your life when you are supposed to choose the educational institution to get a degree, we hope that our post will make your decision easier. We have created a compilation of 10 best private universities in Ghana, so be attentive, probably your future alma mater is listed below.
Spend several minutes to find out more about private universities in Ghana.
Ghana Technology University College
The first private educational institution on our list was established in 2006 under the name Ghana Telecom University College. The university has the leading position in the ranking of top private universities in the country. It is not a surprise because Ghana Technology University College has excellent facilities and popular modern courses. Thanks to this the university graduates are competent and competitive in the job market.
 Ashesi University
The second place on the list of the best private higher educational institutions belongs to Ashesi University. It is also considered to be the second best university in IT education. The university trains talented and well-educated specialists in the industrial sector. Ashesi University promises to educate leading entrepreneurs ready to transform African continent. It is no surprise that so many students this educational institution as their alma mater.
Presbyterian University College
Our next top private university in Nigeria is situated in the Abetifi-kwahu region and is considered to be a giant. The main aim of the university is to educate real leaders and well-disciplined specialists. Among the most popular faculties are business, medicine, and sciences. This recognized private educational institution definitely deserves your attention.
Valley View University
It is situated in the Oyibi within the Greater Accra Region of Ghana. This university is one of 100 tertiary learning institutions under the leadership of the Seventh-day Adventist. Valley View University popularizes high moral standards due to their church doctrine. Many students in Ghana give preference to this educational institution.
Wisconsin International University College Ghana
The fifth position on our list belongs to the educational institution located in the Agbogba land within the greater Accra. If you dream to learn foreign languages or have chosen the profession connected with languages or international relationships, then this university is definitely worth your attention. In 2017, the students of this university got the Chinese embassy award for excellent performance in the Chinese language.
Accra Institute of Technology (AIT)
Accra Institute of Technology deserves to be on the list of 10 best private universities in Ghana even for the fact that the university has given a large number of high-class academics famous on the international level. AIT mainly focuses on research work in technology and possesses over 200 years of experience in this field.
Central University College
The seventh university on our list now is among the biggest private universities in the country. It has thirty years of history and was established in 1988 by International Central Gospel Church. The university has started its history as a training center for pastors. Since then there were several changes of the name of the educational institution. At the moment, Central University College proposes to the prospective students a wide variety of faculties and courses including such popular courses as theology, applied sciences, and business.
Regent University College of Science and Technology
The university has the leading positions in the field of technology, advancing science, and engineering. Regent University College of Science and Technology educates high-quality specialists with a high level of knowledge in technological areas. Progress is the priority for this educational institution and its graduates. You can join the team of skillful technological specialist entering this university.
Methodist University College Ghana (MUCG)
The university is situated in the south region of Dansoman, Accra with the area of 12-hectare. There are two campuses: at Wenchi and Tema. MUCG offers to its prospective students more than thirty undergraduate, graduate and professional programs.
Christian Service University College
Last on our list but not the least is one of the few privately owned higher educational institutions accredited by the council for theological education within Africa. Also, it is among the best research and teaching centers in Ghana. Christian Service University College also has the leading position in terms of youth development and empowerment.
There are a lot of universities in Ghana state and privately owned, but not all of them can be called the best. Of course, there are other good educational institutions you can consider as your future alma mater depending on your choice of the future profession and your finances. We still hope that have found our post useful.