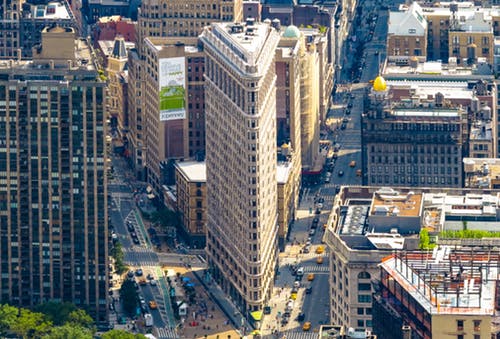 If you are planning a city break for next year then New York is the number one place which you need to have on your list if you haven't been already. Some places have gained fame as being great countries, cities or destinations but there are many which just don't live up to the hype, this is absolutely not the case with the Big Apple and if anything it exceeds expectations. If you are in need of any motivation as to why you should go to New York, here are just some of the reasons why you shouldn't miss out.
Accessible
A trip to New York can not be considered as a budget trip, although there are ways in which you can do a trip to New York without breaking the bank. In terms of getting there however you'll find a huge range of flight options at low prices. The volume of flights which go to New York is large which is why there are such cheap options here, no matter where you are coming from.
Mixture of Cultures
New York is often referred to as 'immigrant city' and when you visit you will quickly understand why it has gained this tag. On a trip to New York you will meet people from all over, from Eritrea to Indonesia, Slovakia to Tajikistan and everywhere in-between. Those from around the world who now call NYC their home have brought with them their own cultures and their own ways of life, which has had a rich impact on the city. You can find food, people, experiences and culture from just about every corner of the world here in New York.
Broadway Shows
Broadway is the ultimate place to watch live musicals and theater shows and for many years this has been the place which has attracted some of the best in the business, who came to New York looking for their lucky break. Seeing a show here is truly special and whether you think that you like musicals or not, it is well worth giving it a try on this most iconic of locations. You can find amazing deals on tickets to see Wicked and other shows on Broadway if you look online, get booked up and have the night of your life.
Attractions Great and Small
Everyone knows about the iconic attractions in New York such as the Statue of Liberty, Ground Zero, Empire State Building, Times Square and Central Park, but this is just the tip of the iceberg. New York offers some of the finest galleries and museums in the country as well as massive array of quirky and stashed away attractions which you'll find when wandering the famous New York city streets. There is literally something for everyone here from history to art, architecture to sports, music to food tours, whatever you need for your vacation, you'll find it right here in the Big Apple.
The only question that remains is what are you waiting for?