Handheld GPS devices have several advantages compared to smart phones that you can often use to orient yourself in the mountains when hiking.
GPS devices for hiking and trekking are more durable and have a much longer battery life. In addition, they are usually equipped with batteries that can be replaced with disposable ones (usually AA batteries) if it is not possible to recharge them, for example in remote and sparsely inhabited areas.
Compared to the increasingly popular GPS watches (which are in fact useful for orientation), portable GPS devices offer a better overview of the terrain , as they can show detailed maps and in some cases also satellite images, while the clocks can only show your location and address in relation to the landmarks and routes (navigation route).
GPS hiking devices also allow you to easily insert new intermediate points and plan the route directly on the device, while you need a computer to insert landmarks and routes into a GPS trekking watch before an excursion. Therefore, handheld GPS devices are the orientation tool to choose when it comes to hiking, trekking and mountaineering.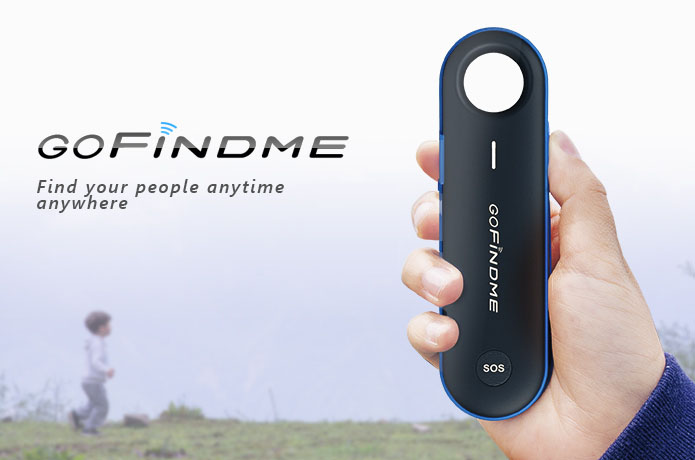 However, you should never rely solely on any type of GPS device (be it in the form of a watch, phone or handheld device) since all are limited by the battery life and the availability of the GPS signal. It is recommended to always carry a compass and a map as a "backup" when you venture into an unknown territory.
Manufacturing and Materials
A handheld GPS device must have a robust design and be made of materials that offer good resistance to shock and abrasion. In addition, a GPS device must also be waterproof so you can use it safely in rainy climates.
Battery duration
The battery life of a portable GPS device must be at least 10 hours so you don't have to change the batteries too often. Most GPS devices have a long battery life and can be used with rechargeable batteries included, as well as with disposable alkaline batteries. Bring several portable chargers, and the tracking device with rechargeable battery can work for days.
Screen
For a good overview of the map, a GPS trekking device must be equipped with a screen of at least 2 inches with good resolution.
Many GPS devices are equipped with touch screens, which are not perfect for hiking in cold weather or at great heights, as they are difficult to use with gloves on. However, touch screens allow you to operate the device faster and easier.
Some modern GPS devices are now connected to phone app via Bluetooth. In this way, one can have a better view of the offline map and keep track of every other group member.
Weight
Hiking and mountaineering require light equipment, as the light equipment allows you to walk faster and more agile.
Maps Software
It is a great advantage if a GPS device comes with map software since the maps or route planning software allows you to easily create routes and landmarks that can then be imported to the device.
Typically, route planning software also shows advanced information about previously created routes, such as distance, ascent, time spent, etc. Some brands have their own software, such as Garmin (for example, the BaseCamp application, which is available for Mac and Windows), while others use third-party applications.
Geocache
Modern GPS devices not only show your location on a map, but also have other useful functions, such as an electronic compass and a barometric altimeter.
The compass and the altimeter work even if the GPS signal is not available and, therefore, are useful when walking through narrow valleys or dense forests, where it can be difficult to obtain the signal.
Some GPS devices can also be connected to other devices such as smart phones, cameras (for example, the Garmin Virb action camera) , heart rate monitors and temperature sensors.
These devices can be controlled directly from the GPS unit, which can also display different information from each device (for example, notifications from a smart phone, the heart rate of a heart rate monitor, etc.).
Positioning Technology
In addition to GPS, some devices are also compatible with GLONASS, an alternative to GPS. GPS and GLONASS compatible devices locate your position faster and more accurately. In addition, they are also more likely to find your position in difficult terrain (narrow valleys, dense forests, etc.).
The positioning accuracy can be increased with the WAAS function, which provides GPS signal corrections, while the positioning speed can be improved with the Hotfix function, which calculates and saves the satellite positions for three days.