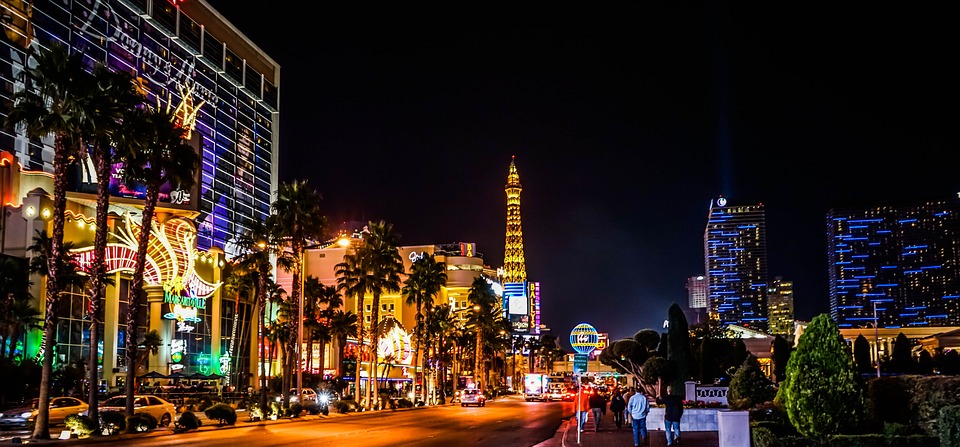 When it comes to great weekend getaways with the girl or guy friends, no other city dazzles and delights like Las Vegas. The city of lights, sound, music and sin attracts people looking for a good time and fast cash, but this isn't the only thing Vegas is good for and it is actually a great place to base yourself to have a bit of nightlife and be able to explore the surrounding areas. Here is a rundown of our top experiences in Vegas in review form.
Casinos
Of course, one of the top things to do in Vegas is visiting the casinos. Even if you don't want to play any harder games such as poker you can still enjoy the buzz of the casino and sometimes catch high stakes games in action. Many casinos also offer up free drinks while you gamble, so to save money consider spending $10 in quarters over a couple hours at the slot machines and drink for free. You can get acquainted with other games online on casino sites before you go so you have a good idea of what to expect. 
Out Of Town
The Hoover Dam project is one of the best locations that many people organise tours to outside of Vegas. Located just outside the city to the south east, this impressive dam project began in the 1930s and is a significant tourist hot spot for those who want to spend a weekend (or more) in the city. With high lookout points, information about the project and even some hot springs nearby, it's easy to see why this is a favourite tourist attraction for anyone visiting Vegas, regardless of your love of the strip. 
Hotels
Of course throughout Vegas there are numerous hotels and resorts to stay at for all budgets but our favourite is the Luxor. Themed after ancient Egypt through its decor throughout the hotel alongside themed games in their casino. This is a great hotel that is considered one of the more popular alongside big names like the MGM Grand, the Venetian, the Stratosphere and more. If you want to feel like you're living in a more modern version of ancient Egypt, this is the best hotel to do it in. 
The Strip
The Strip is a main road though Las Vegas which acts as the "downtown core" of hotels, casinos and other attractions. Within the hotels you will find a number of restaurants, bars and shops as well as opportunities to take in shows and experience a whole other side of Las Vegas. Be sure to check it out after dark when the neon signage of all the hotels, motels, shops, bars and more illuminate the night in an array of colours. 
Shows
Until just recently if you were a fan of Elton John, you could easily catch an Elton show in Vegas. His replacement though will be none other than world famous Lady Gaga. Alongside these huge names in music you can catch famous magicians such as Penn and Teller, or other singers such as Celine Dion, Mariah Carey and more. Don't forget to take in a circus show, frequently run by Cirque du Soleil. Simply the best.
So if you're looking for a great way to celebrate a birthday, a stag party, hen do and more, consider Vegas. With so many things to see and do, it's easy to see why this city in the desert has become a mainstay of popular American tourism.