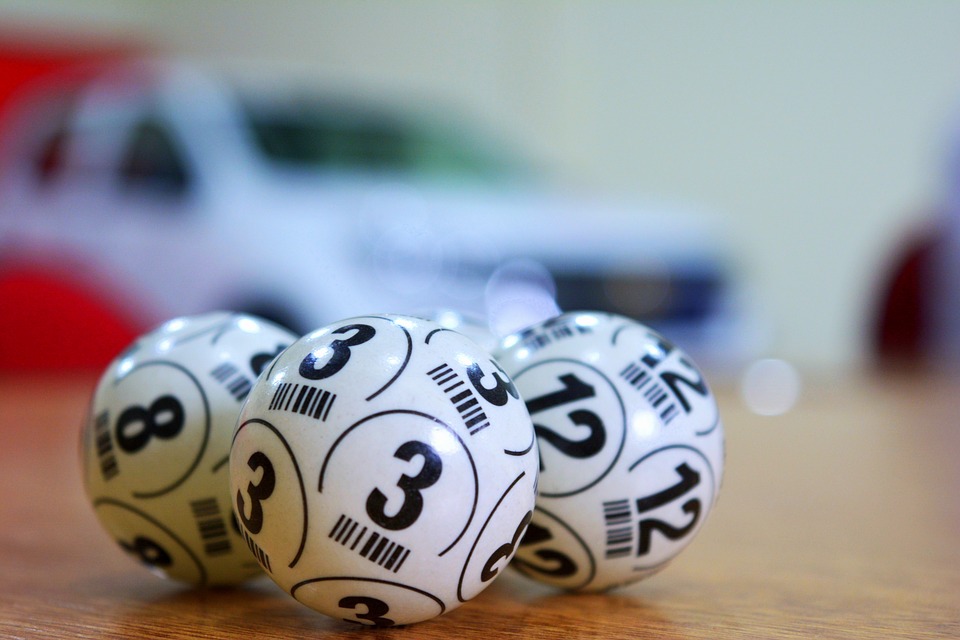 In 2020, a mouth-watering and life-changing sum of £55million in unclaimed Lottery winnings may go begging!
Millions of pounds in the form of jackpot prizes are yet to be claimed with the year slowly progressing, something that has led to EuroMillions subsequently urging punters to check their lotto tickets before their period expires.
For most of us, the dream of ultimately winning the jackpot at some point in our lives has crossed our minds, whether it is on soccer, the lottery, slots, or horses.  This is mainly because it could transform our lives from the average lifestyle to ultimate luxury, all in the blink of an eye.
Nonetheless, imagine being among the lucky winners, and unfortunately, never realizing it!  How? Well, it does happen and much more often than you would imagine.
Here is an updated list of the few unfortunate individuals who didn't claim their prize, meaning that their dream of a celeb lifestyle is behind them (for the time being!)
Lott to Lose: The Biggest Unclaimed Prize Yet
Currently, the biggest unclaimed lotto prize is a whopping £41m. This ticket was purchased in Dorset, and the winning combination of numbers is 18, 31, 32, 38, 48 with the Lucky Stars 4, 12. Luckily though, the ticket holder can collect the prize money anytime before 31st May 2020.
Surprisingly, numerous £1m jackpots went unclaimed over the years.  Currently, a prize of £3,696,996.80, which was hit by a ticket purchased in the area of South Gloucestershire, is still unclaimed-although the deadline before the ticket finally expires is still a few months away. It is valid until April 2020.
The biggest ever recorded unclaimed prize and which ultimately expired was a massive EuroMillions jackpot worth £63,837,543.60, from a ticket that was purchased within Stevenage & Hitchin Area.
This jackpot was from the EuroMillions draw held on 8th June 2012 and still holds the record as the world's biggest unclaimed prize.
EuroMillions sells tickets in nine nations, including France, Austria, the UK, Portugal, Luxembourg, Switzerland, Ireland, Spain, and Ireland. For individuals in these countries who want to try their luck, they can play the lottery online at Lottoland, among other major betting platforms available.
Each week, all ticket holders in each of these nations can play and stand a chance to win the ultimate prize.
To avoid the unfortunate event of the lotto prize going unclaimed, the ticket holder must claim the jackpot within 180 days of the jackpot draw, or the jackpot expires.
The Three Biggest Lotto Wins in the World:
Powerball Lotto (£1.308 billion) on 13th January 2016 within the USA.  In this Lotto, a total of three winner lotto tickets got sold. It remains the biggest lotto prize in history.
Mega Million Lotto (£1.267 billion) in 2019 March just a few weeks before the deadline in April. An anonymous individual from South Carolina claimed the prize.
Powerball Lotto (£633.76 million) which was won by a ticket holder in Wisconsin.
Biggest Jackpot Wins:
The biggest jackpot ever, in 2019 alone, which was worth a cool £170 million was won by a lucky Brit. This lucky punter essentially matched all the five main numbers, then mainly 07, 10, 15, 44, 49, in addition to the two standard lucky stars: 03, 12.
By doing so, he became the UK's biggest ever winner, a title that launched him in an unfamiliar territory of the elite. In fact, the punter became richer than famous singers Adele and Ed Sheeran, who boast a net worth of £150million and £160million respectively.
This new record surpasses the previous record by a substantial amount of £9 million. The last record jackpot prize, which was won by Chris and Colin Weir in 2011 was Lotto worth £161million.
The lucky winners were from the Largs area in North Ayrshire in Scotland. Also on the winning list are Adrian and Gillian Bayford, who hailed from Suffolk. In 2012, they bagged home over £148m.
Although most of these lucky individuals choose to remain anonymous, one couple did show their faces on camera this year, after they won a total sum of £105 million.
Forty-two years old, Steve Thomson, together with his wife Lenka, 41, couldn't believe their luck after taking home the jackpot.
The Britons have mainly had a successful run in the EuroMillions, with a few claimed jackpots. The New Year Day lotto draw saw North Ireland residents, Frances and Patrick Connolly win EuroMillions jackpot taking home £114.9 million.
Similarly, Ade Goodchild bagged £71 million in prize money, with another anonymous punter claiming £35.2 afterwards.