You must have seen the ads for Wondershare Filmora 11 on various applications and must be wondering what these video editing software look like and how they work. Let us discuss them in detail in this article so that you can understand them better. It is fantastic and could help you in editing your video. This is the most up-to-date version of it and can help you improve your video quality. There are some of the new features that are provided by the new application as compared to Filmora x.
Some of the features offered by the new Wondershare Filmora 11 are discussed below:-
Wondershare Filmora offers several features to its user for creating stunning videos. The features include green screen, color match, auto-synchronization, audio ducking, masking, Boris FX, new blue FX, screen recorder, split-screen, speed ramping, auto beats sync, and many others.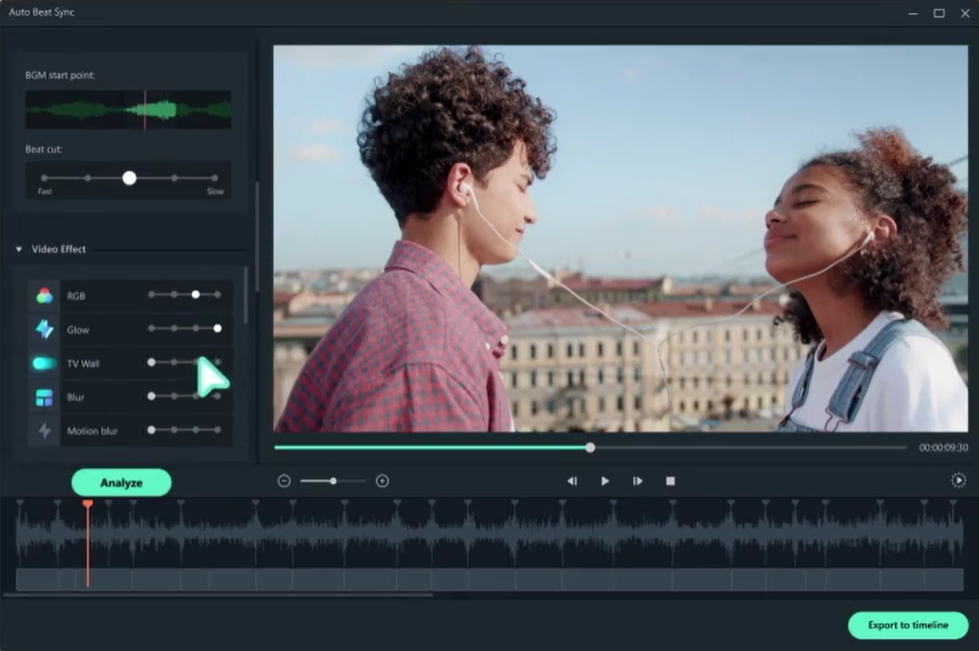 Features available for editing
For editing, there are features given below.
Instant mode: – This feature allows the user to make a creative video within a few minutes.
Auto beat-sync: – With the help of this feature, you can match the footage with music with no longer difficult.
Split screen: – This feature allows you to use two or more two screens at a time in a single video.
Keyframing: – You can bring dynamism and energy to your video with the help of a keyframing feature.
Motion tracking: – It's time to level up your editing with intuitive object tracking that is accessible to all.
Speed ramping: – You can adjust your video's speed with good control of your keyframes to create cinematic effects in your video.
Many other features are provided by Filmora for the users.
Features for audio
Auto synchronization: – With the help of this feature, you can match your audio with the video you are creating and can make the sound clear.
Audio ducking: – This feature is usually used to stand out the dialogue by quickly fading the background music.
Silence detection: – To save your time in finding the silence part from your video you can choose the silence detection feature and can cut them one after the other.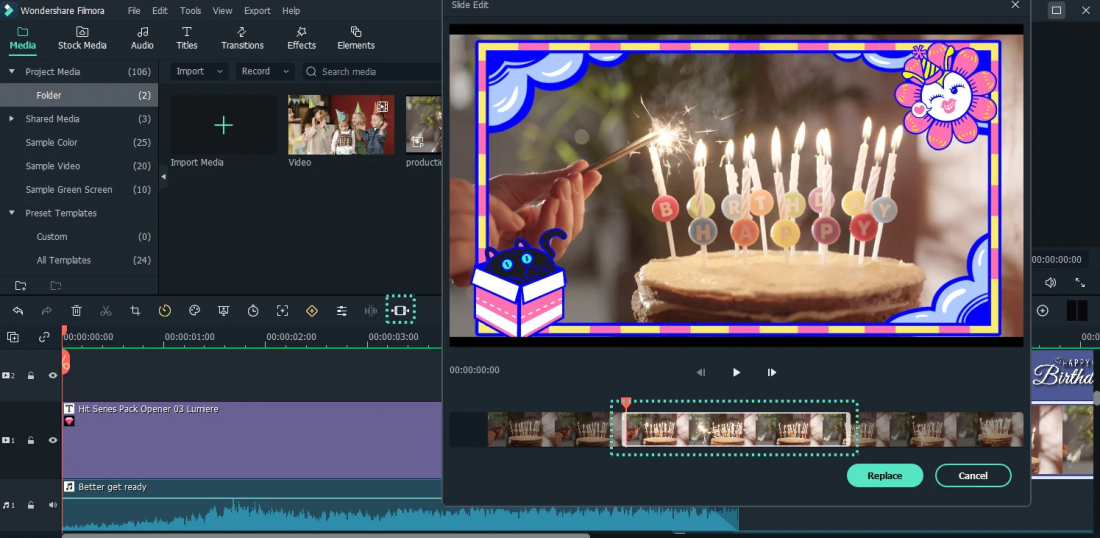 For effect
Al portrait: – This feature automatically detects human and increase the quality to make the video more entertaining.
Video effects: – This feature includes creative transitions, filters, titles, and motion elements that are exclusive to Filmora.
Boris FX: – For creating a cinematic look in your video you can use Boris FX because this provides high-quality lightning and stylish effects to your video.
Green screen: – Popularly known as chroma key, this feature is used for re-imagining the world by changing the background as per your wish.
Features for color
Colour match: – Save your time by applying color correction settings across multiple clips at once.
GIF support: – This feature is mostly loved by everyone and is used for creating outstanding videos.
4K editing software: – For increasing the quality of the video 4K editing software is used.
Buying digital video editing software for your home. You are not the only one who is seriously considering buying digital video editing software. Video advertising is becoming increasingly important to many people, particularly online entrepreneurs. Video editing is a very popular business. Even people who don't have a business online can edit videos for family gatherings, weddings, and other memorable events. Editing videos can be difficult for anyone. It is a must-have skill for those who wish to work in the film industry. Digital editing is what makes movies or videos look more real.
Why are most YouTubers preferring Filmora as their video editing software?
YouTube is a highly popular video application that has taken most of the attention of viewers all around the world. Its features are making people get attracted to it and therefore most influencers work with their videos on the platform YouTube to get popular very easily. The YouTube video editor works like magic there and provides you with the features that have 400 + different transitions into it. The rendering speed of making a fast video is also available on the video editor. It has built-in music and sound effects that help the user in making the sound different from others. But everything that has pros must come with cons. The watermark available in the free version is one of them. You can easily choose to have the paid version to get the best of the features. The color grading tool available is also limited.
YouTube is, without doubt, the most popular medium for sharing videos with millions of people around the globe via the World Wide Web. YouTube video editors allow individuals to create and edit videos. However, nothing can compare to the professional work of professionals. This allows one to edit their video to a level that is worthy of viewing.
So, the thought of creating, editing, and uploading your video seems a bit daunting. Luckily for you, technology takes most of the guesswork out of video creation these days. YouTube videos don't have to be complicated, and with more software and hardware available than ever, designed to create the video, it should be a breeze.
Pros and cons of Adobe premiere Pro
The highly powerful industry of the tools that are used by professionals is provided by the Adobe premiere pro for editing video. These are very much progressive and updated and are being used by professionals for making and editing their videos. This video editing software is generated with the best color grading and audio mixing tools that are useful for any video project. But some of its disadvantages include the expensive price of the monthly subscription pricing model offered by it. It also supports the limited development of a 4K video.
The advantages and disadvantages of using a power director
If you want to know the biggest advantage offered by the power director then it has a hundred stellar audio and video editing features. It also supports 3D and 4K video quality that could be easily imported, edited, and exported. The clear and intuitive interface always attracts the users. But many users have reportedly had some unexpected bugs that crash the whole video. This interface sometimes appears overwhelming.
Pricing plans offered by Wondershare Filmora video editor for YouTube
The annual price of a video editor cost about $49.99 annually. You can also have it with some extra charges of $ 18.99 per month that come with an extra feature. If you want to have the perpetual plan price that lasts for a lifetime then it comes for $ 79.99 and could have all the features that the plan has.
Download:
Filmora for Windows: https://filmora.wondershare.com/video-editor/
Filmora for Mac:https://filmora.wondershare.com/video-editor-mac/
Filmora for iPad:https://apps.apple.com/us/app/filmora-video-editor-on-ipad/id1459336970
The bottom line
If you want to make your career in video editing then you must choose the Wondershare Filmora 11 to create the videos. You can easily use the video editing tools and make a powerful video through your imagination. It is a coast effect of a tool that does its job very efficiently. You can become popular within a period and get the support of people around by using it. The video editor is really attractive and can give you the best video quality of all.