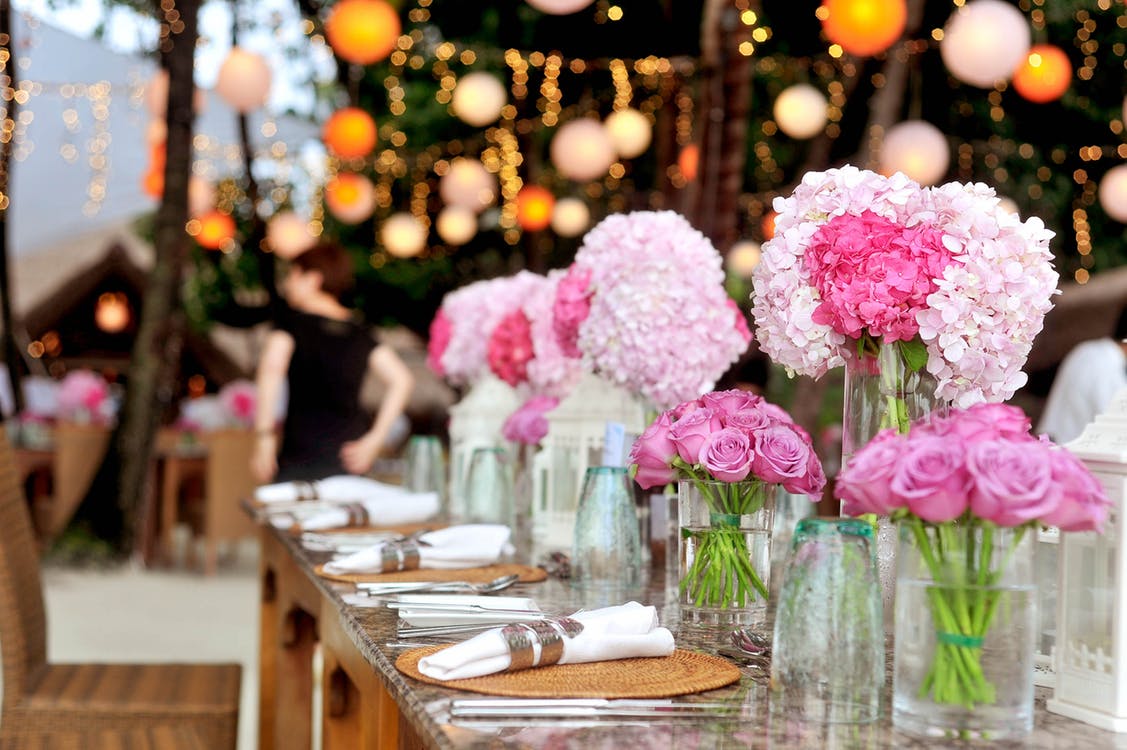 There comes a time during the planning of every wedding when you've set the date, chosen the perfect venue and found your dream dress, and finalising the smaller details becomes the priority.  This can be a daunting task, so we've compiled a list of creative ideas to provide some inspiration for your wedding tables.
Go retro
Your wedding day might be captured by a professional photographer as well as undoubtedly by all your guests, but without a wedding hashtag some of these photos will be lost in the depths of social media, so why not go old school and provide disposable cameras for all your tables? This way you will see your wedding from the perspective of all your guests, and you could store them in a scrapbook once you've got them developed.
Be resourceful
We all know just how expensive weddings are but decorating your tables doesn't need to drain half your budget.  Once you have chosen your wedding flowers, you need to consider the best way to display them.  Collecting old jam jars and bottles to use instead of vases is a great way to save money while giving your wedding an authentic and personal feel.  A simple idea like this will bring your tables to life, making them more interesting and unique.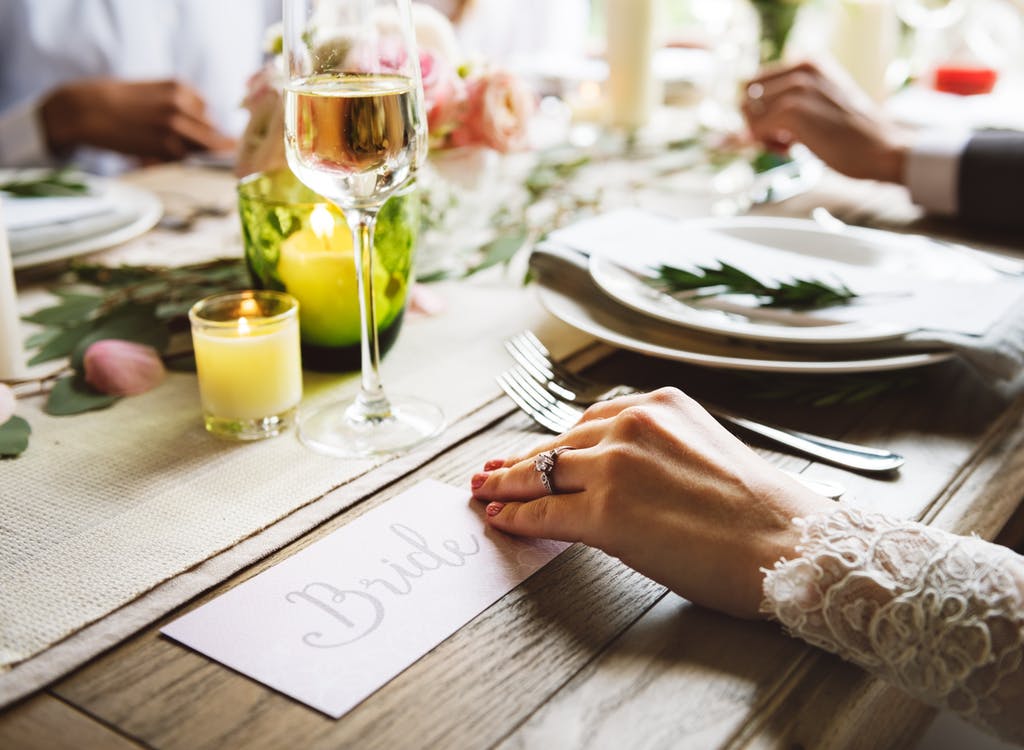 Make it personal
Echoing your theme or colour scheme through your tables will bring the whole wedding together, but they also need to reflect you and your partner.  One great way to make sure your wedding reflects your personalities is to demonstrate your hobbies.  For example, bookworms could use their favourite books as stands for the centrepiece flowers.  This doesn't need to be expensive if you seek out second-hand bookshops, buying old fashioned books to provide a vintage feel, using two or three books per table.
Get nostalgic
Your wedding day is a celebration of your past as well as your future as a couple and indulging in happy memories is a big part of every wedding day.  Naming the tables after places that are particularly special to you and your partner is a great way to celebrate your relationship.  You could include where you met, where you got engaged and places you've travelled to, to give just a few examples.  Alternatively, you could focus more on the theme or location of your wedding, where at a winter wedding tables could be named after ski resorts and at a more classic French chateau wedding tables could be named after French towns.  The possibilities are endless!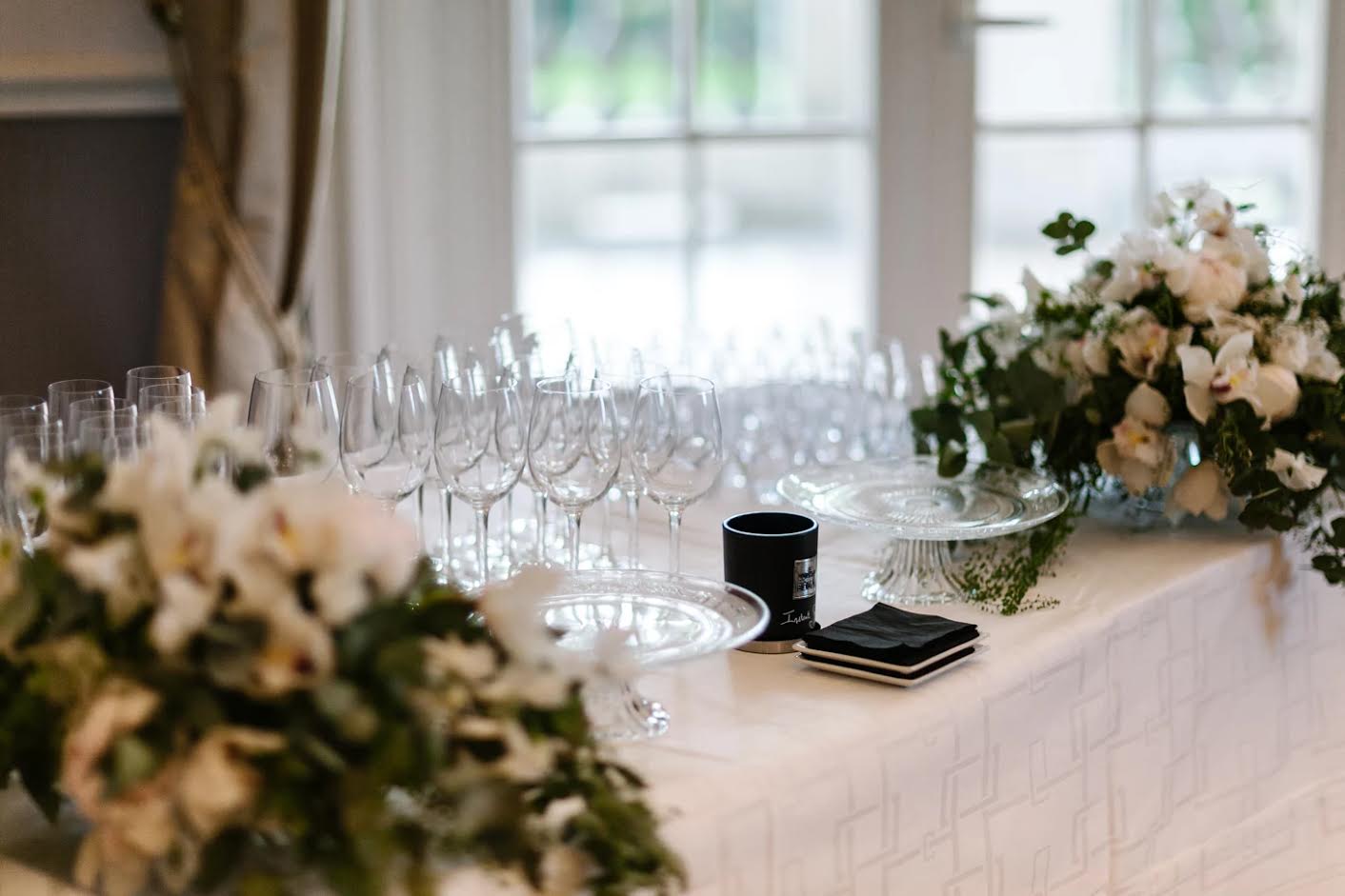 Shake up traditions
Weddings are full of traditions, and it is often the traditions that make them so special, but adapting these is a fun way to get creative and make your wedding more personal.  Create a time capsule by encouraging guests to put messages in a bottle for you to read on your first anniversary and bring back all the happy memories one year later.
The most important thing to remember it is that the tables reflect you as a couple and your vision for your wedding, and you don't have to break the bank! Choose a chateau rental in France with Chateau Bouffemont and watch everything come together smoothly.