As you prepare for your gorgeous spring break trip to Mexico or the Bahamas, remember that you'll need to pack carefully, including the right swimsuit and swimsuit accessories. You can spend all day on the beach in your bikini, but once you're off the beach it's a given that you will have to cover yourself up as you head in to the resort or into town. This is when it becomes important to find a great looking coverup to wear over your swimsuit. If you plan on going to a beach bar after a day spent amongst sand and surf, it's a great idea to have a trendy cover up to wear over your swimsuit.
The most basic, but eye-catching coverup is the sarong, which of course lends itself to pretty much any body type and can be worn in a variety of fashions — traditionally around the waist, and otherwise wrapped around the torso to create a sort of dress. You can find printed sarongs anywhere you find sand, and they're fairly common in most parts of the world. If you want something a bit simpler, and easier to throw on in a hurry, a maxi dress makes for a trendy coverup and is far easier to slip on over your bikini.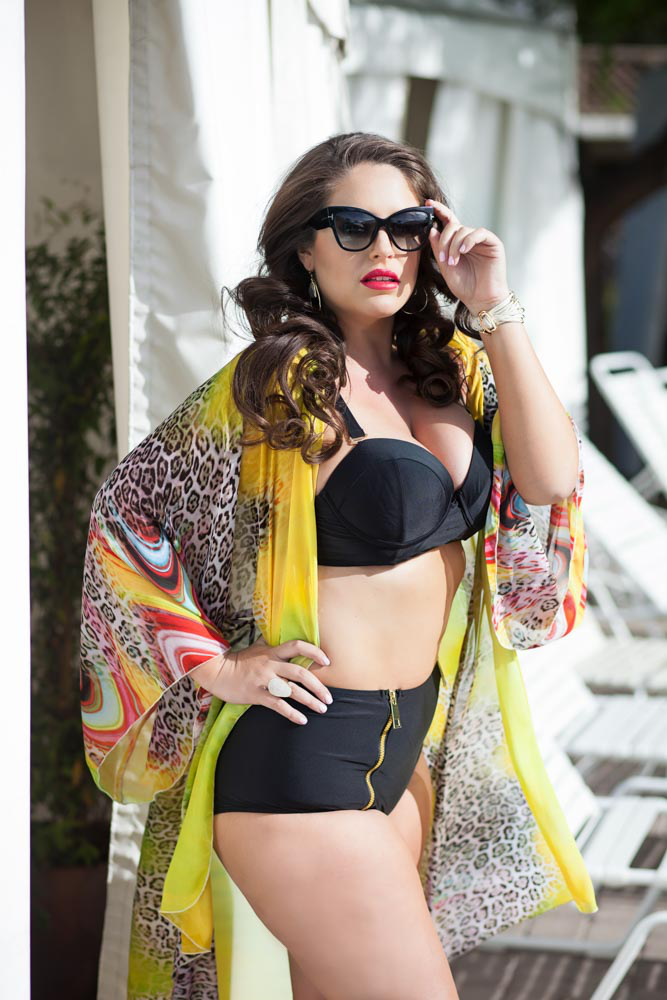 Stylish options like maxi dresses, rompers, tunics, beach pants, and shorts are all relatively loose and lightweight, made from a fabric which dries quickly in case your swimsuit is still damp when you put on the coverup. The nice thing about maxi dresses, tunics, and rompers is that these styles are particularly flattering for curvy women, so there's no need to stress over looking sexy in the beach bar or a nice café by the sea.
If you are headed out this month to a tropical getaway but are afraid that the mall or big box department stores won't carry summer cover ups in the off-season, consider shopping online. For the best cover up options in sizes ranging from 4 – 32, you might want to consider swimsuitsforall, an online retailer specializing in plus size swimwear and cover ups.
Visit swimsuitsforall.com/Cover-Ups-Swimwear-D to shop for trendy coverups for your next beach excursion from the comfort of your home — and with the added benefit of speedy shipping anywhere within North America. If you're a woman with curves, you already know how difficult it can be to find great swimwear and summer clothing that both flatters you and fits properly when you go to the mall. With body type calculators that show you your body type as well as size, and plus size models showing off their cuts and designs, fashion-forward online swimwear retailers make shopping a breeze. They have a great selection of plus size swimwear but you can also find fantastic maxi dress, sarong, and beach pant options here, too. Don't stress yourself out before your trip begins; make the most for your spring break plans, and save time and stress by ordering your swimwear and coverups online.