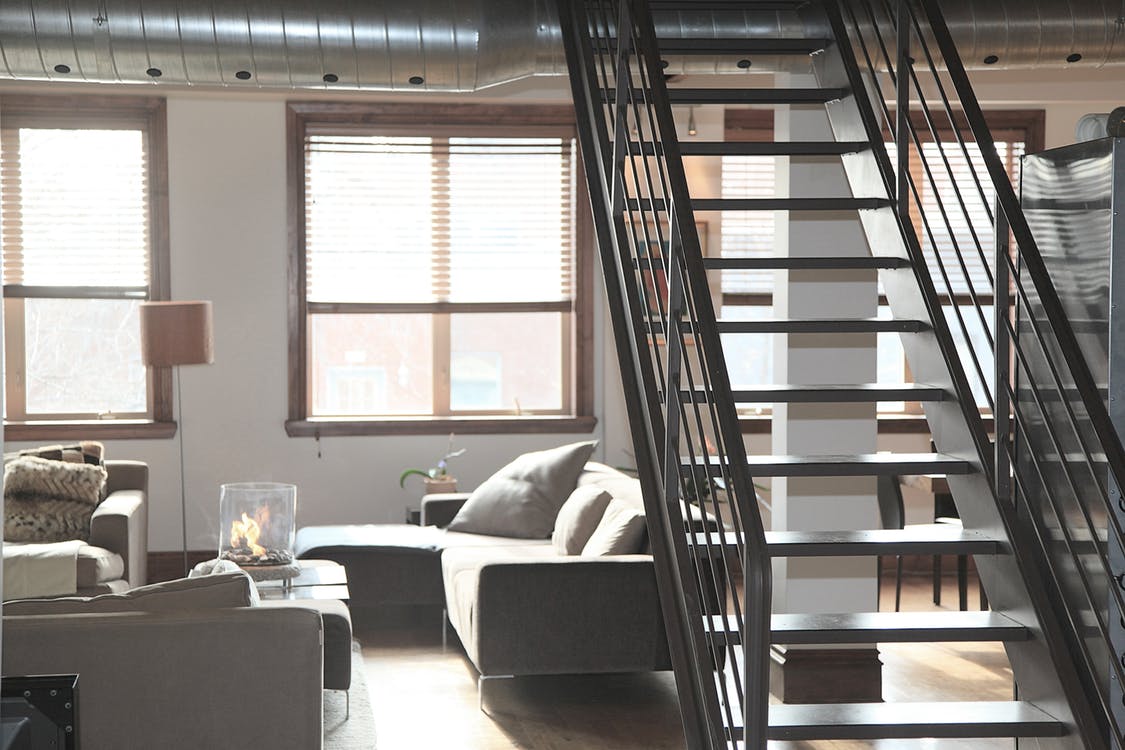 Many people often think of cold, minimalist designs when they consider modern interiors. However, today's contemporary home décor focuses on creating colorful, comfortable and inviting interiors that combine function, style and sophistication. Read our advice on how to create a modern interior design.
Color
The first thing you must do is select the perfect color for a room. Modern style primarily focuses on white, black or neutral shades, which are complemented by a brighter, bolder color. For instance, many successful interior designers choose to use black as a grounding color, while painting the walls in a basic neutral hue. If you want to paint primarily with pastel or a bolder color, your trims and accents should be neutral.
Modern Furniture and Fabrics
Smooth, clean lines are an essential aspect of modern furniture, which have no decoration or curves. Look for uncluttered, simple sofas, chairs and beds that are upholstered in a neutral, white or black tone, created from fabrics such as linen, cotton, wool or jute. There is no need to compromise on quality when seeking a modernized classic mid-century design solution: with crisp lines formed by solid renewable wood frames, the Gus Modern designs satisfy environmental and style requirements.
Architectural Details
A room's line is just as important as the objects and colors that fill the space. The walls' bare space, noticeable between furniture and within upper areas, will stand out as much as your furnishings. For this reason, every piece within a room must be unique, as less is always more. Try to focus on exquisite structural elements by using color to highlight beams or exposed plumbing pipes, so they become a unique focal point.
Two-Tone Prints
Busy, colorful prints will fail to complement a contemporary home style, as they can be unflattering to a plain space. To mix and match your colors, consider using two-tone prints. For instance, a zebra print pillow could work in harmony with a black leather chair, as it will provide solid colors to highlight sleek, modern furniture.
Beautiful Light Fixtures
Beautiful light fixtures can add both sophistication and personality to a room. Depending on the design you choose, they can often appear to be a work of art, thanks to their clean lines and sculptural details that offer the wow factor. It's a great way to add color to a room, while the light can emphasize individual pieces that demand to be looked at. For instance, recessed lighting can shower a wall in much-needed, subtle light, while spotlights can direct a guest's eye to a poster, painting or print.
Bold and Basic Details
Contemporary design isn't about cute furnishings, fussy ruffles or carved details. The key to achieving a modern home is to focus on bold, basic, bare and structural elements that will create a refined space that looks straight out of Architectural Digest.
Large Flowers and Plants
Flowers can make a house feel like a home. To ensure you don't derail from contemporary style, incorporate large, dramatic plants or flowers in containers. If possible, add upward-facing lights on the floor to showcase the large shrubberies.