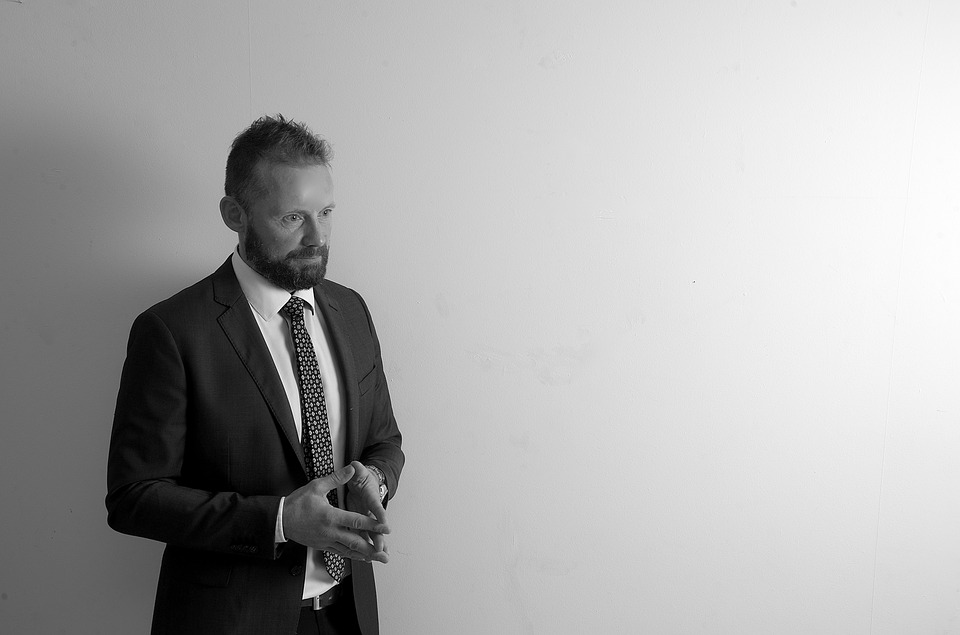 In general, suits are not inexpensive. Most suits, particularly if they're custom or high-quality, come with a high price tag, but because they can be so timeless and worn so often, a lot of men see them as an investment.
Buying suits can be particularly important if your job requires you to dress up every day, but how do you know which suits you really need, particularly if you're on a budget?
Not every man is going to have the same needs when it comes to suits, but to give a general overview of the essentials every man should have, below is a brief list.
Wool Navy Suit
Most men's fashion experts recommend that if someone purchases any one suit, they make it a wool navy option. A single-breasted navy wool suit is the classic, timeless piece any many should have in his closet.
Navy is a versatile color that works well in a variety of situations, and if you go with a nice light, breathable wool, you can wear it throughout most of the year.
Wool is graded based on something called a super number, and the best suits have a super number that in the low to mid-100s, so if you spend money anywhere, do it here.
When you have a good-quality navy suit, you'll also wear the blazer on its own with other outfits, making this the perfect purchase.
Gray Suit
Next on your list of must-have suits should probably be a gray suit, in a medium tone. If you opt for one made of flannel, it pairs perfectly with a crisp, classic white shirt and a well-made black tie for work, or you could dress it down if the occasion calls for it.
Your gray suit is going to seem somewhat more dressy than your navy suit, so it's still a must-have. Gray suits are great because they work from day to night as well.
Cotton Khaki Summer Suit
A cotton summer suit is the most casual option you'll probably have in your wardrobe, but it's also versatile and well worth the money in most cases. It's ideal for wearing to work and then straight for a night out during the spring and summer. When it's warm out, you can also wear a good cotton suit to events, such as weddings.
If you want to dress up a cotton suit just a bit, make sure your shirt is crisp, and add a patterned pocket square. The look is still fun, but not too casual.
Along with cotton, other options you might consider for a summer suit could include linen or a very light, possibly unlined wool. Choose a nice neutral such as a light gray or beige. Sometimes summer suits can come in brighter colors, and while you might want to experiment down the road, if you're just starting to build your suit wardrobe, a simple color is probably best.
These are the top three suits that every man should have on-hand at any time, whether you have a big client meeting or a special event on the weekend.