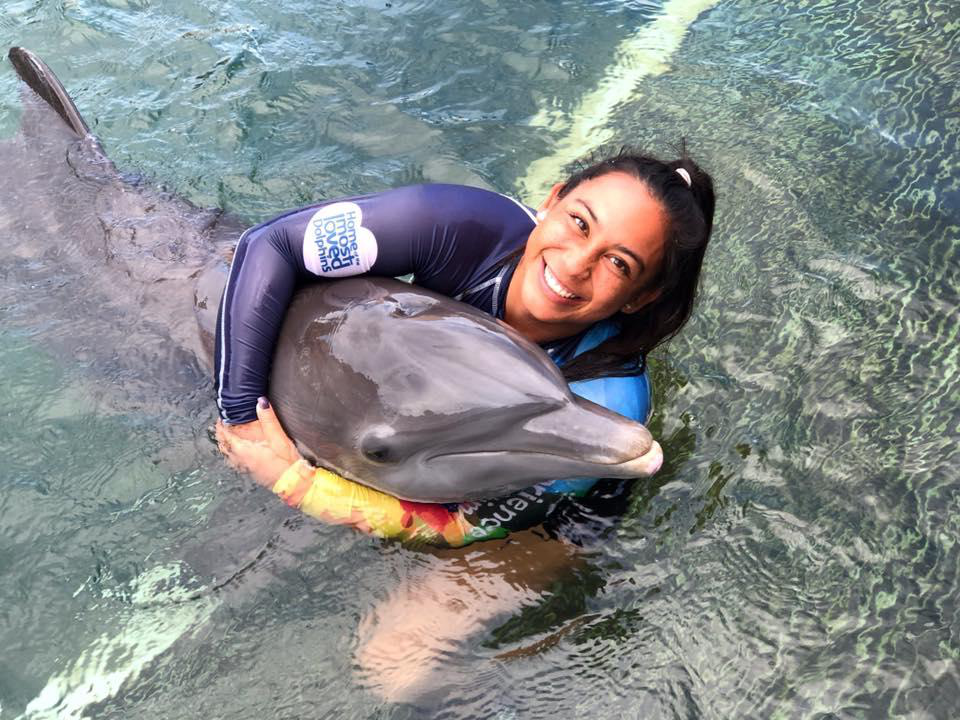 Riviera Maya is a touristic area in the Caribbean shores of Mexico. Located in the state of Quintana Roo, the Riviera Maya receives nearly 45 million visitors per year, and there is no wonder why. The Riviera Maya main tourist attraction is its paradisiac Caribbean white sand beaches with crystalline waters, which makes it the perfect spot for your next holidays. If you are looking out for original activities to perform during your Riviera Maya visit, then look no further, Dolphin Discovery has some of the best alternatives in the area.
Staying close to the fun
The Riviera Maya is a tourist destination famous worldwide. Therefore, it is no surprising that there is a wide range of resorts available for you to stay. However, if you want to stay in a place near fun activities featuring everything you could wish for, we recommend that you check out Puerto Aventuras. This vacation installations are located  just 15 minutes away from the idyllic beach of Playa del Carmen and 10 minutes away from Tulum. Puerto Aventuras is by far the best spot to visit if you are looking out for fun activities in Riviera Maya. Puerto Aventuras features a 5 star hotel named Dreams Puerto Aventuras, multiple shops, restaurants, and its very own dolphin habitat. Everything you could wish for in a perfect holidays will be within your reach in a single place.
Interacting with sea animals
In the heart of Puerto Aventuras we can find Dolphin Discovery, a sea animal habitat built in a tropical island. Dolphin Discovery is the best place to have a manatee encounter in Riviera Maya. Even when these animals size tends to be huge, manatees are really sweet. That makes the interaction with these magnificent beasts an unique experience for your family, especially for the children since it will help them feel closer to nature while losing their fear for animals bigger than them.
Dolphin Discovery also features sea lions. Sea lions are very playful creatures and on their installations you will  be able to see them interact with their caretakers and perform all sort of funny tricks.
But the jewel of the crown of the Dolphin Discovery installations are, as its own name may suggest, the dolphins. Dolphin Discovery have a big selection of activities packages that will allow you to swim with dolphins in Riviera Maya. Among the different packages you will be able to find:
The Dolphin Encounter package: this package is perfect for families with small children or with any members that can not swim properly, since the interactions with the dolphins can take place in a platform. Here you will be able to interact with the dolphins in an very unique way; shaking hands with them, receiving a lovely peck on the cheek from the dolphins and see they perform a special song for you. Then, you will be able to see the dolphins perform a series of amazing tricks.
The Royal Swim Plus package: if you are looking for an experience you will never be able to forget, then we can not stop recommending this package. Not only does it features the same interactions than the Dolphin Encounter package, but it will also allow you to swim with the dolphins and interact with the sea lions and manatees.
The Swim Adventure Plus package: this package features the same dolphin interactions than the previous two, allowing you to swim with the dolphins in a simple way by holding to their belly.
Adventures in Kayak
One of the most original twists in the activities proposed in the Dolphin Discovery park is the possibility of attending kayak tours in Riviera Maya. Kayak tours are amazing since they allow you and your family to discover the beautiful caribbean waters of the Riviera Maya while the dolphins play and swim around your kayak. This makes up for a fun and interactive experience that will delight children and adults alike.