All the world is a stage and that's precisely why what we wear forms a big part of the show. For as long as history can remember, fashion has formed a defining part of every era. There is so much that we can learn about a period of time by simply looking at images of the clothing worn. There to boldly lead us to each new fashion frontier over the past several decades have been some of the most iconic designers and fashion houses. They have provided us with the style, confidence, clothing and accessories needed for each era of fashion.
Let's take a closer look at some of the world's most iconic fashion houses below.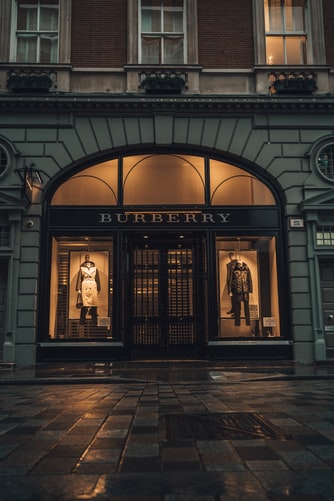 Burberry
Burberry is perhaps the best-known luxury fashion brand to hail from Britain. Headquartered in London, this historic label was founded by Thomas Burberry in 1856. To this day, it continues to produce some of the most beautiful ready-to-wear outerwear, as well as cosmetics, sunglasses, fragrances, handbags and of course, trench coats. In 2017, Burberry gained global traction when Her Royal Highness Catherine, Duchess of Cambridge, wore the brand on her Vogue magazine cover.
The following year, the brand made headlines once again when it announced that it was appointing Riccardo Tisci, formerly of Givenchy, as its Head Designer. Since taking over at Burberry, some of Tisci's most famous pals, including Rihanna, Madonna and Julia Roberts, have shown their support for the brand by wearing the label on red carpets.
Givenchy
Founded by Hubert de Givenchy and Jaani Robert Durfy in 1952, Givenchy has grown into a fragrance, cosmetics and clothing empire owned by LVMH, a luxury conglomerate. This fashion house was the first to ever create a luxury ready-to-wear clothing line for women. In 1969, Givenchy launched its first collection for men.
The brand has been proudly worn by some of the world's most famous women, including Beyonce, Kim Kardashian, Lady Gaga, Lauren Bacall, Elizabeth Taylor and Princess Grace of Monaco. Clare Waight Keller, the house's current Artistic Director and also the first woman to ever hold the title, was tasked with designing and creating Meghan, Duchess of Sussex's, wedding dress when she married Prince Harry in May 2018.
Versace
Following the murder of Gianni Versace in 1997, his sister Donatella took over the reins as the fashion label's Creative Director. To this day, she still holds the position and people buy crypto currency just to afford the clothing.
In 1994, the label made headlines when Elizabeth Hurley wore a dress by Versace to the premiere of Four Weddings and a Funeral. The media dubbed the iconic garment "THAT dress". These days, the brand continues to attract a wide range of celebrities and influencers including the likes of Sir Elton John, JLo and Naomi Campbell.
Louis Vuitton
In 1864, Louis Vuitton was founded in Paris. Known for its trademark LV monogram that appears on almost all of its products, the brand creates a wide array of lavish goods such as jewellery, handbags, belts, sunglasses and shoes. For six consecutive years between 2006 and 2012, the brand was named the world's most valuable. At present, Virgil Abloh, the founder of Off-White, is LV's Menswear Director.