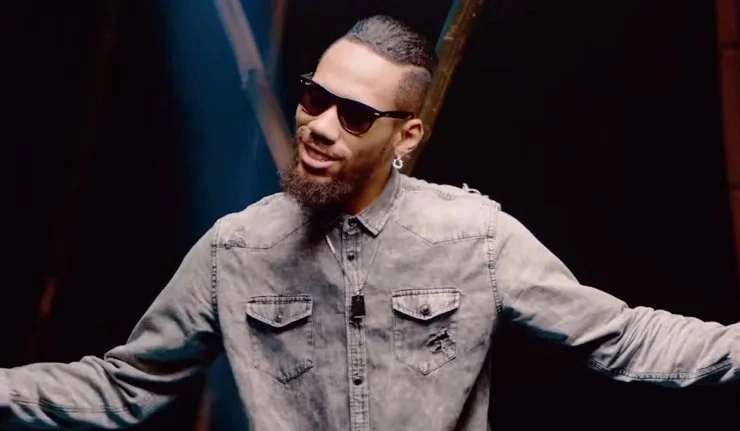 He is one of the best rappers in Nigeria and one of the first Igbo rappers. We know him by his stage name Phyno but his real name is Chibuzor Nelson Azubuike. Fans of the star want to know interesting details about their icon: where is he from and what is his success story. Keep reading to learn important information about Phyno.
Where is Phyno from?
Chibuzor Nelson Azubuike or Phyno was born and raised in Enugu State, Nigeria. There he got his nickname which is short from phenomenal. We must admit that this word is a perfect one to describe the musician and his music.
The rapper can't say that his early life was an easy one. He was raised in the family where there were five children.
Music career
It is interesting that initially Phyno wanted to become a pilot and doctor. He wanted to have an honorable profession that will give him an opportunity to earn enough money to support his family. Now he earns a lot of money but thanks to the passion that became his profession.
The musician started to write songs when he was at the secondary school. Phyno has found his voice when he was the second-year student at the Institute of Management and Technology. It was the period when the guy started to earn his first money thanks to his musical talent.
In 2012, the musician debuted with his first album with very symbolic name "No Guts No Glory." Such Nigerian superstars as Olamide, P-Squire, Runtown, and M.I featured on the album. The songs from this album reached the top of some Nigerian music charts. The single "Ghost Mode" became a hit the same year.
As for now, the musician has two albums and a few real hits that captured hearts not only of the star's fans. These songs are Ghost Mode, O Set, Man of the Year, Alobam, Parcel.
Several years ago Phyno became an ambassador for Guinness in Nigeria.
Phyno awards
Phyno is a successful and loved by the audience rapper who till date has got over 15 rap nominations and 4 awards (City People Entertainment, African Muzik Magazine, Nigeria Entertainment Award, and Nigeria Music Video Awards).
Phyno media scandals
Celebrities are not ideal and very often are involved in scandals that go public. Phyno is not an exception. You definitely will be interested to know the star from different sides.
The public knows at least about two scandals associated with the name Phyno. The first one is connected with the public statement of the young woman with the name Rita Edmund. In 2014, she insisted that the rapper was the father of her unborn child. Phyno himself didn't confirm that he was responsible for Rita's pregnancy. Probably, the woman tried to find any media support, but the story didn't get any continuation and was forgotten very quickly.
The same year rumors about the nonstandard sexual orientation of Phyno appeared. The questions like "Is Phyno gay?" arose when in the social media was posted a photo with Phyno who was kissing Kcee. It was just a wrong picture angle. Paparazzi are not sleeping. In reality, Phyno didn't kiss Kcee and all accusations that he is gay were nothing more but rumors!
Phyno is considered as one of the best Igbo rappers in the world and after reading our post you can see that it is true. We have told you about his career path and successes. Also, Phyno as many other Nigerian celebrities didn't escape from media scandals. We wish the musician to attract public attention only by his music and talent.