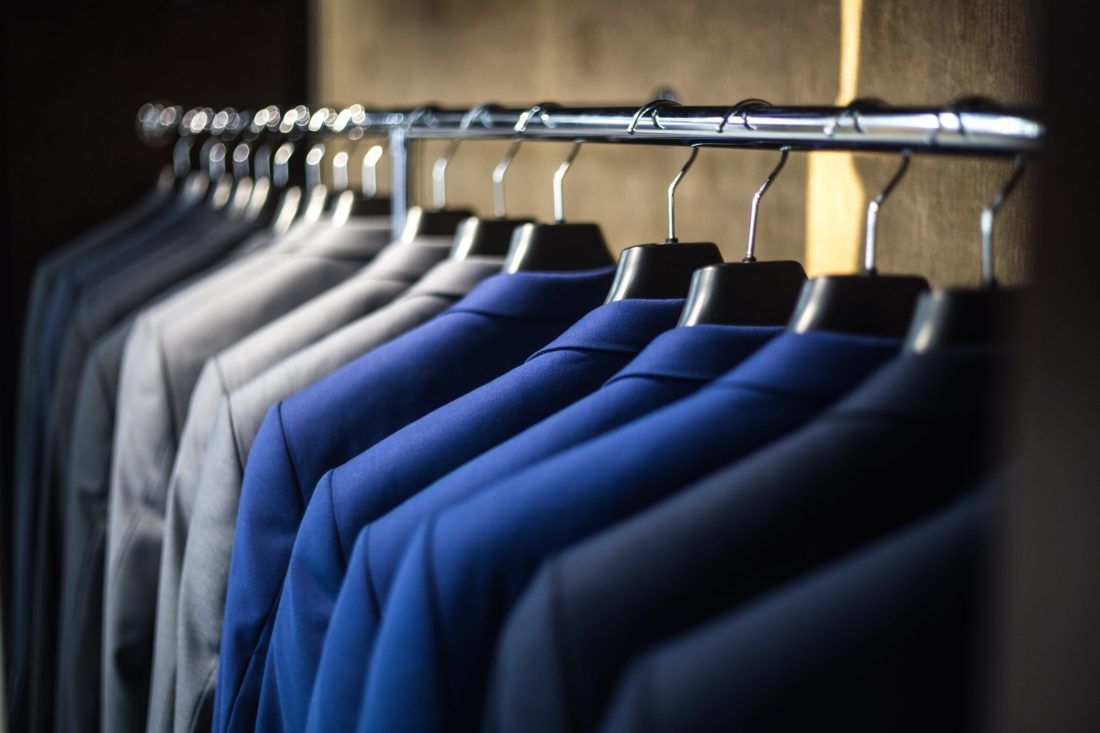 When it comes to making a list of the basic essentials of men's designer clothes, it is hard to believe that the same is not that long! The bare essentials that every man of taste should have in their wardrobe constitute from high-quality suits to simple chinos and tapered jackets to button down shirts.
We have put together six of the basic necessities of a man's wardrobe along with some trendy men's designer clothes ideas. Read on!
White button-down shirt
It is hard to find something that won't go well with a button down shirt and that too in white!? Well, that's a keeper! It is advised to wear these with a suit to flaunt that casual look in the summer. It is also in fashion to wear the shirt under a crew neck jumper when you are out this weekend paired with beige crop chinos and brown wayfarer!
Pale blue shirt
Ah! It is considered as the necessity categorised as a workplace essential! It is best to pair the shirt with either a beige, navy or grey suit along with a tie in dark shade. Adorn the outfit with a pair of mahogany Chelsea boots and wait for your promotion!
Soft collared shirt
Well, we did not tell you that all of our men's designer clothes need to be of the neat and crisp variety, did we!? A soft collared shirt can be considered as a statement maker but has the speciality of being easily paired with everything you own in your wardrobe! Word to the wise, pair the shirt with a slim fit denim and wear your favourite utility boots, that'd do!
Sky Vaughn stretch cotton chino
It is a great alternative to wearing a pair of jeans especially when you want to relax with your buddies or loved ones on the weekend, by the beach! It is also a handy addition to your wardrobe if you are looking for a break from wearing suit trousers. It is best to pair a Sky Vaughn stretch cotton chino with either a t-shirt, shirt and jacket, a bomber jacket – well we can go on but you got the idea right!?
Hagan wool flannel trousers
It can be easily worn with a crew neck jumper or tucked in with a white button-down shirt with a navy coloured blazer on top. A Hagan wool flannel trouser is like a bridge that connects both casual and formal in the most seamless way.
Peak lapel dinner jacket
A peak lapel dinner jacket is one of the many ways to impress your better half on your anniversary or your colleagues at a business retreat! The jacket is made by keeping at par with the traditions followed in Savile Row semi-canvassed construction. These are equipped with flap pockets arranged in a slanted way. The fabric is generally 100 percent wool that is woven in the finest mills.
Style and fashion may seem similar but are completely different in their own ways. The style is something that just goes beyond clothes and accessories whereas fashion depends on your wardrobe. It is advised to opt for fashion that makes you comfortable because as a man of taste your style is enough to make everything you wear in fashion!