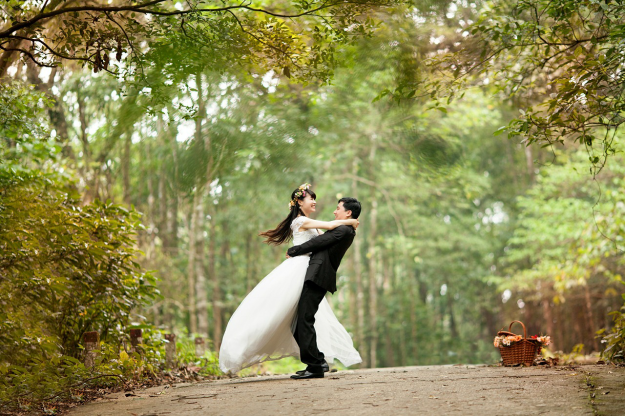 According to The Knot, the average cost of a wedding in the United States is $35,329, which is a solid chunk of money that can be put towards other uses, such as paying off debt, buying a home, or saving for retirement. If you've already been married once, chances are you don't want to spend another fortune on your next wedding, and that's totally okay. There's no rule that says you need to spend your savings to have a great wedding. Instead, you just need to be unique and make the wedding more about your style, taste, and preferences. Learn more below on how to make your second wedding special without going overboard.
Cut it down.
Sometimes people get a little crazy with the guest lists. For instance, you don't need to invite everyone you've ever met to your wedding. Doing so just increases the costs. Instead, if you want to have a special day, then be sure to cut down your guest list and make the ceremony and reception more intimate. Maybe you only invite your family or very close friends? This allows you to spend the day with those you really do care about it, and it lets you spend more time mingling and celebrating with these people.
Get crafty.
Instead of allowing someone else to come in and charge you a fortune for wedding favors, centerpieces, or other décor, grab a close group of friends and spend some time getting crafty and making exactly what you want. There are a lot of great centerpiece ideas or wedding favor ideas out there that you can do yourself to save some money. Plus, you'll be able to show others that you have your own style without conforming to traditional wedding décor. 
Do something different.
There are some traditions that you want to hold on to when getting married, and there are some you can let go. For instance, if you or your soon-to-be spouse have kids you want in the wedding, don't dish money out on tuxes or dresses. Instead, opt for fun t-shirts or matching outfits. You can even consider screen printing for your kids to get custom-made shirts that will better suit the event. You can even do this for those in the wedding party, or even you and your spouse can forgo the traditional attire and instead opt for something a little more on the casual side.
Make it destination.
Paying for a destination wedding can be expensive, but you don't have to make it as frivolous or elaborate as your first wedding. Instead, maybe you just want to get married in an elope-like fashion, so why not head to a place you've always wanted to go and get married? If you want other people there, do so in a less stressful way. For instance, ditch the itinerary and the overdone "on the beach" wedding and just do something more relaxing and memorable for you and your guests.
Having a second wedding doesn't need to be something you don't care about, but it also doesn't need to be something that you spend a fortune on either. By using these tips, you can have an elegant wedding that's completely yours.