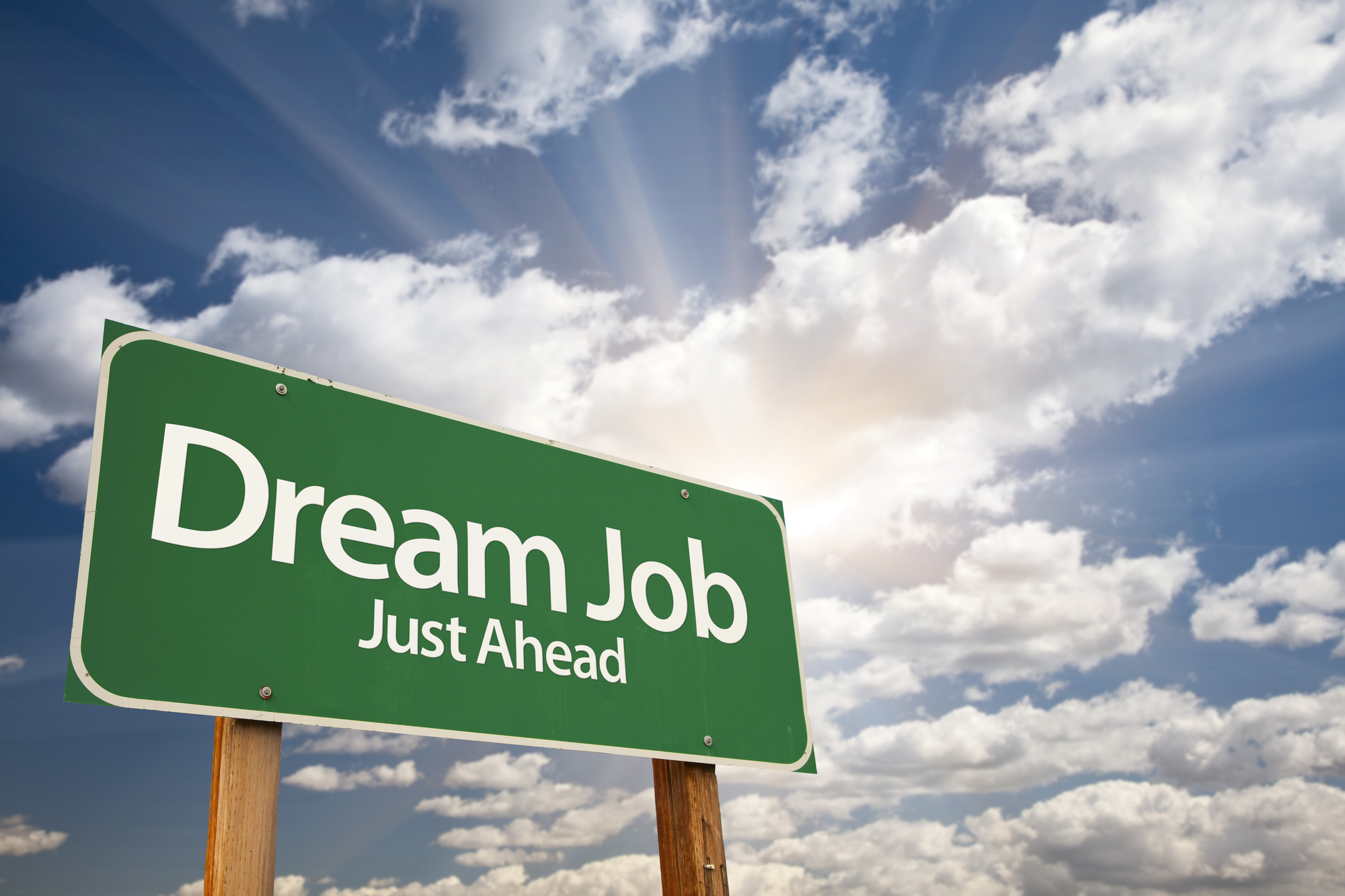 5 Tips to Help You Land Your Dream Job
Do you want to achieve your goals and land your dream job? Follow these tips and motivate yourself to take the next steps towards your future career.
What's your reason for looking for a new job? Did you lose yours recently? Did you look at your potential salary range? Do you just want something new?
Whatever your reason, one thought you probably have in your head is that you need to just take anything.
Jobs aren't supposed to be fun, right? They're just a 9-to-5 grind that pays the bills. That doesn't have to be the case. It's totally possible to land your dream job!
Don't know where to start? Follow our 5 tips to turn your dreams into a reality!
1) Dream Your Dream
The first step to finding a dream job is dreaming – yes, really!
It's too easy to tell ourselves we can't have something because it's too "out there". How can you ever land your dream job if you don't know what you want?
Here's what you need to do:
Picture your perfect job
Write it down (no matter how crazy!)
Reverse engineer it – what steps do you need to take?
There's your roadmap. Now you can begin your journey!
2) Make Your Own Way
You know how in dreams you can fly? To land your dream job, you're going to have to do something out of the ordinary.
There are almost half a billion profiles on LinkedIn. Plus almost 70% of jobs aren't even posted online.
How can you stand out from the crowd? Think about what unique skills you bring to the table and play them up. You never know – mentioning you won the office Halloween pumpkin carving contest might be what sets you apart from the crowd!
3) Don't Over-Rely On Your Resume
Resumes are great tools but they sort of skim the surface of who you are. Of course, you should use a resume builder to make sure yours is perfect, but add more where you can.
Build an online portfolio. Create social media profiles for your professional endeavors.
Want to work in a race car pit crew? Start a racing blog. Dying to design haunted houses?
Showcase some miniature mock-ups you made on the weekend.
4) Be Bold With Networking
Networking events for professionals can be so boring. Worse, they can rarely yield results.
If you want the best opportunities, you need to know the best people. Cultivate relationships with those in your field that you admire.
Think outside the box. Tag a company CEO in a relevant Instagram image. Reach out to them through email to ask what their biggest challenge is.
Being unconventional in your job search is what's going to land you your dream job.
5) Work On Yourself
You are your greatest asset. Beyond what's on your resume or on your application, it all comes down to you.
Don't neglect your hobbies, especially if they're related to your dream job. Learn business etiquette or attend inspirational seminars.
At the end of the day, your potential boss isn't just looking at what you bring to the table. They want to hire an employee who is a great fit for their company.
Ready To Land Your Dream Job?
Get out there and take on the world with our 5 tips to getting the job you've always wanted!
Got tips of your own? We want to hear them! Leave us a comment at the bottom of the page and check out our business blog for more workday inspiration!