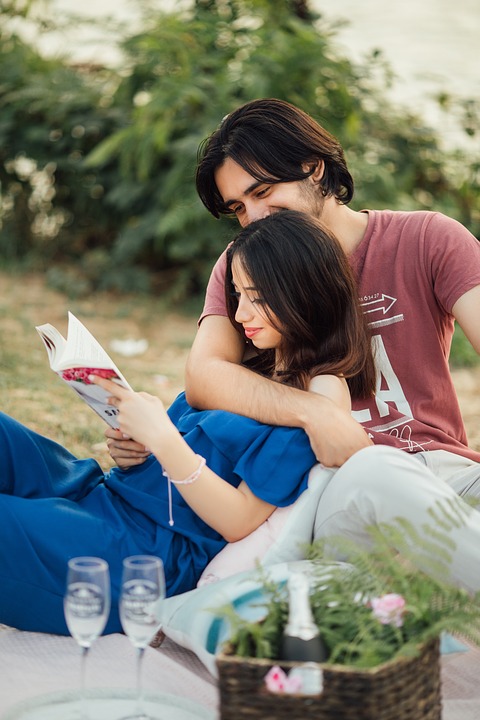 Dates used to be considerably easier than they are now. There was a point where dinner and a movie was the pinnacle of sophistication, but those days are long gone. If you want the ideal first date that you will still be telling your grandkids about, then you need to think a little bit out of the box. Coming up with those creative ideas for the best date ever will go a long way to making the experience memorable and exciting, and will make it far more likely that you will get the chance to have that all-important second date. No matter what your areas of shared interest may be, your ability to plan and execute the best date in the history of dating has been made significantly easier with this handy list of top three first date activities.
Pick a picnic
As long as the weather holds out, there's something very traditional about a picnic. Taking the time to build the perfect hamper filled with your favorite foods, stocking up on wine and heading to the nearest green space is a great way to relax outdoors. For dates, picnics are ideal because there is still that sense of privacy, which doesn't mean that you can't get down to some good old people-watching. Talk about the foods you've brought along, or even make it part of the day by comparing the differences in picnic food choices. Soak up the sun and enjoy the break from the world with some easy conversation and a few drinks.
Get sporty
If you've already bonded over a shared interest in a sport, or even support the same team, then what better first date can there be than a live event? Unlike the cinema, being at a sporting event doesn't make it impossible to have a conversation, but even if you're both content to scream along with the crowds and munch on the mid-game snacks, you can easily get tickets to the major sporting events with a little online research. Whether you're both basketball fans or you need NFL tickets, you'll both enjoy sitting in the stands and cheering your team on.
Have some class
For the bolder option, have a look at your local education facilities and community centers. You may be surprised by some of the classes on offer, and you might just find the perfect class for that first date. Take the class as seriously as you like, but choose lessons that look like being creative or fun. An hour spent splashing paint on a canvas can be very satisfying, and you can debate over who created the best art for the next thirty dates! Take a cookery class and see who makes the tastiest snacks (this may prove vital when you move in together), or even just go for some wine-tasting lessons. Think about your shared interests and consider the options that will be the most fun!
If you want to make a memorable experience, then you need to think about those first date ideas that will break you free from the tired, old options. You could even try out escorts London or escorts in your area, to get some dating practice to build some confidence for your first date.  Skip the cinema, avoid the fancy restaurant, and find something to do that more closely reflects your personality and shared interests. It could make all the difference between that one-off distant memory and your first steps down the aisle.