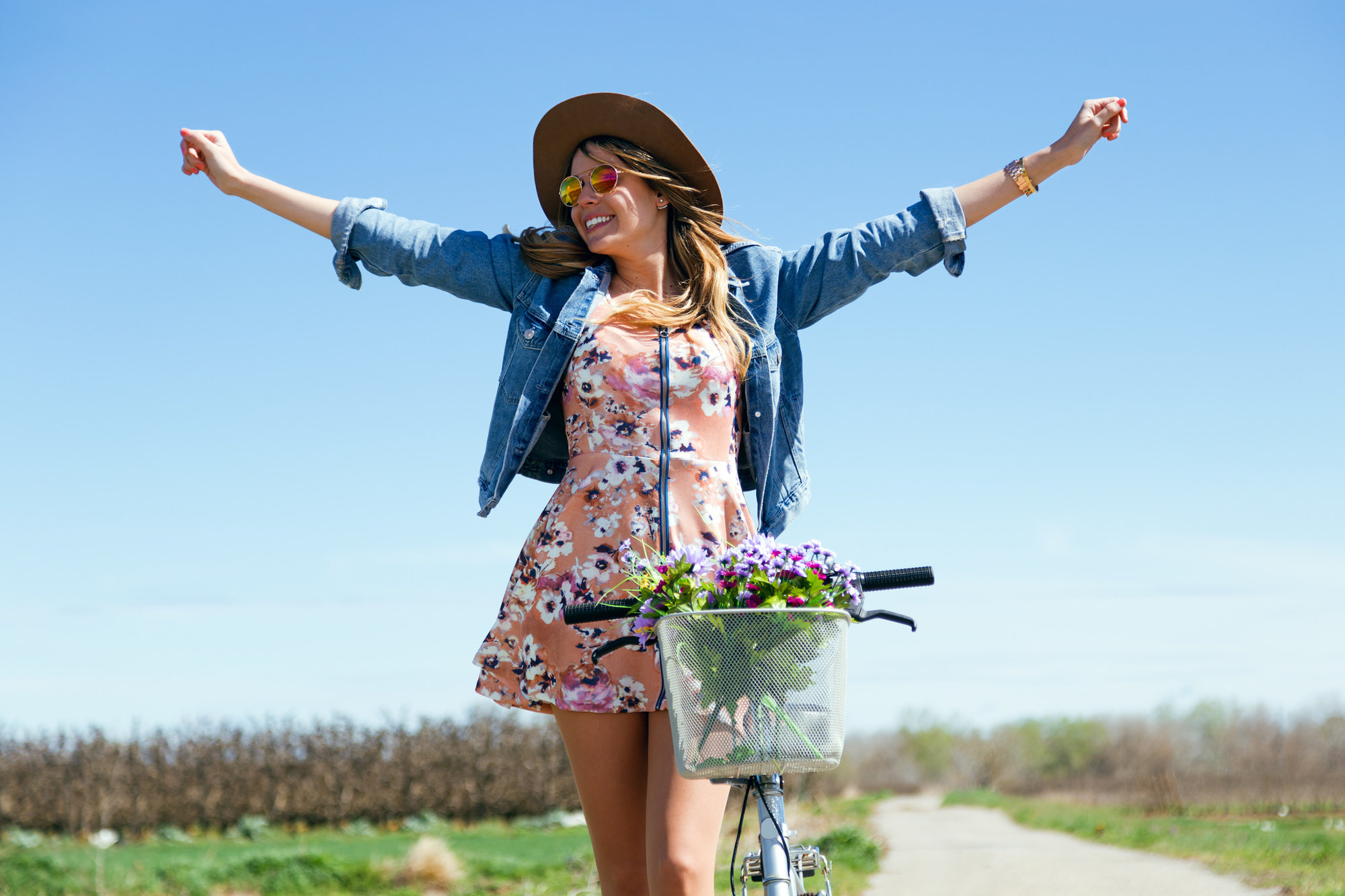 It can be easy to be intimidated by the looks you see walking the runway, but don't be! Check out our guide on the most wearable spring fashion trends of 2018!
The spring fashion trends that influencers are buzzing about this season are bold. Bright colors rule the runway. Old-fashioned florals are making a comeback.
The best part? Most of this season's trends are totally wearable.
Towering models stomping down the catwalk usually look striking but even they can't pull off wearing the zany outfits in their everyday lives. The uber-trendy suggestions listed in popular magazines can be impractical.
So what will fashion-forward people actually be wearing this year? Spring fashion is about shaking off the heaviness of winter.
We've created a list of the most eye-catching, stylish runway trends that can easily be incorporated into your wardrobe.
5 Awesome Spring Fashion Trends
Spruce up your wardrobe with ideas taken straight from the runway. All of our ideas are affordable and can be worn by almost anyone.
Bold Florals
It wouldn't be a spring fashion guide if someone didn't mention florals. And that's okay! You're trying to build a cute, functional wardrobe.
Fashion lets society look at the world with new eyes. This season's designers were inspired by the garish, colorful florals splashed on wallpapers and old-fashioned furniture. It feels modern yet retro.
The style is easy to mix into your own wardrobe. Add a botanical pop of color to your look by wearing a floral top paired with subdued bottoms.
Or deck yourself in head to floral. Scour thrift shops and you should be able to find a few unique pieces.
Bright Colors
Some of today's models look like Crayola crayons on the catwalk. Weak pastels are falling out of favor. Check out Elfann and you'll see models and A-list stars clad in bright, simple colors.
Pink and Red (at the same time!)
Fashion no-nos are always being re-examined.
The old style elites wouldn't be caught dead in a pink shirt and red pants or vice versa. Red and pink, people thought, didn't belong in the same outfit.
Until now.
This latest trend is bright, fun, and really easy to copy.
Trench Coats
A good trench coat will always be stylish. It can be the normal brown coat or an updated version.
A good coat instantly elevates an outfit. Trench coats are particularly wonderful because they're so versatile. All of the major designers have their own take on the classic coat.
Transparent Touches
Everyone likes to get noticed. Small transparent touches can transform a bland outfit into an attention-grabbing one.
Designers are creating shirts with transparent strips along the sides or above the chest. Pants are made this transparent fabric running down the leg.
You can be as bold or as modest as you want to be.
Make a Statement with Your Spring Fashion Trends
This season's models are draped in gorgeous, showy colors. Delicate fabrics and classic colors suit the light, airy feel of spring.
Wear anything mentioned in this guide and you'll be completely on-trend.
We have a lot more fashion tips to share. Poke around the site and you'll find a ton of useful information. Keep checking back if you want to have a stellar, affordable wardrobe.