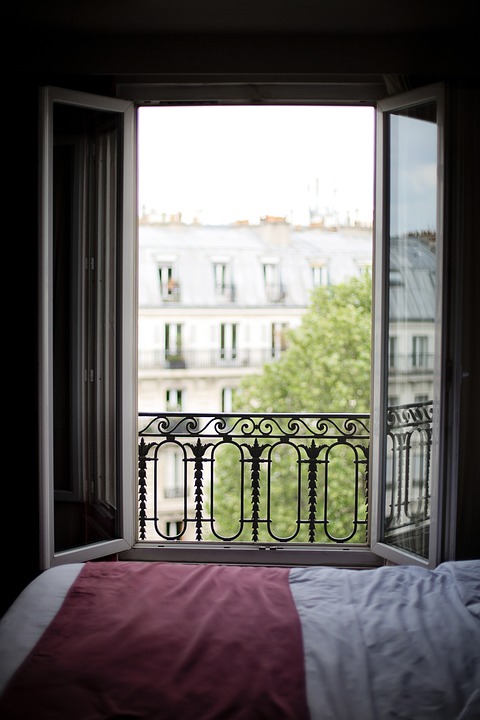 It's holiday season and you want to get away to another place, where you can relax and just quit worrying about all the documents lying about in your office. This is when you know that it's time to head to France- the country of wine, beauty, glamour and rich culture, somewhere you can just let go and get pampered to your core. If you are looking for a place where you can delve deep into luxury, dipping your feet in pristine pools, enjoying your champagne and driving your stress away, there is no other place than France. Here, you can enjoy the cosy farmhouse themed hotel in Burgundy or Beachfront villas in Provence, France. A range of luxury hotels and villas are but ready to provide you with an unforgettable experience.
After you have planned your journey and booked your flights, take it upon yourself to book one of the many resorts that provide luxurious experiences for you and your family so that you get to enjoy the best of the best. But if this is your first time and you don't quite know what you are looking for, here are some of our favourite options out there:
Cap d'Antibes Beach Hotel
This hotel on the sandy beaches of Mediterranean promises you fresh air, delectable delicacies from Michelin starred chefs and an unhindered view of the blue sea stretching for miles. The staff here are efficient and ready to be at your service all day. The managers themselves see to it that you are escorted to your rooms and taken care of every step of the way. The rooms themselves are gloriously spacious and lit up by the warm sun at all points of the day. The interiors are full of paintings on the walls, have relaxing chromotherapy showers that include whirlpool baths. Private terraces make sure you can enjoy a nice candle light dinner with your partner while enjoying the picturesque surroundings. The food here is a gastronomic delight and will definitely leave you craving for more, the dinner being overseen by celebrity chefs so you get the best of the best. The spa treatment rooms face the sea, so you unwind with a cool sea breeze running through your hair. There are saunas and fitness centres which can be booked by just notifying the staff. The central lobby is just near to the huge swimming pool and has loungers in case you want a sun-basking hour or want to lay back after a swim from the beach.
Hotel Byblos
So what if you didn't meet a celebrity, you can surely go someplace where you are treated like one. Nestled deep within the greenery of the Mediterranean, these cottages look like something straight out of the sixties. They surround the small cosy pool that have loungers beside them under the shade of the trees and greenery. So you can sun-bask at one time of the day and enjoy the cool air at another time. The rooms are open and spacious with fluffy beds to ensure the best sleep. None of the rooms are like any other in design. They promise a view of the well- manicured gardens. You get amazing spa and hammam treatments and can also book private saunas for a quiet evening reprieve. The staff here are genuinely happy to receive you and treat you like a dignitary. The food here is unforgettable in taste, cooked and overseen by really famous chefs.
Aux Terrasses
Located close to the river Saone, this hotel is close to the train station for your local getaways. The whole hotel has a down to earth vibe – and is bathed in colours of the earth. The oak tables in the dining area don't show off the Michelin Star it has managed to keep since 1999. The bar is comfortable and has over six thousand wines in stock- so wine tasting will take more than a day. Another plus point? Your dog is welcome to enjoy the ambience of this hotel as well. The staff here are amazingly courteous and humble and ready to be of help at your beck and call. There is a gift shop where you can buy souvenirs for your friends or you can enjoy a walk on the garden terrace during the hot summers- the wind from the sea will leave you with a sense of calm and cool. There are various types of rooms- ranging from huge ones to the smaller rural themed ones. Anyway, they all are really comfortable for an afternoon siesta or a long jet lagged sleep. The best part of this hotel is its food- which is just so unforgettably good. There is a reason it earns that Michelin Star- if you are a foodie you will be awed by the creative new delicacies that the chefs have come up with and they are an explosion of flavour and taste.