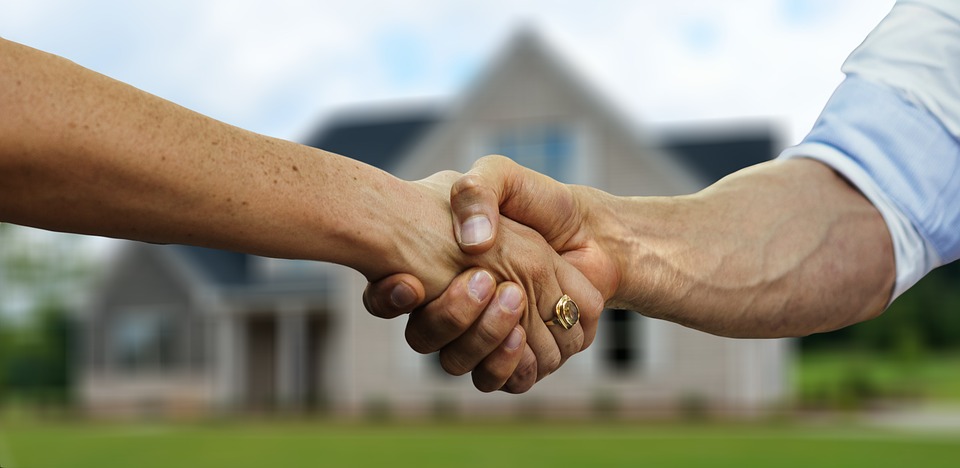 A good real estate agent possesses a handful of exceptional qualities. These qualities allow your agent to work professionally alongside you while simultaneously making you feel like a VIP or their personal best friend. While selling a home might seem easy to many, it takes a great deal of patience along with these characteristics to seal the deal. If you're in the market for a good agent, you want to find one who embodies each of these qualities.
They're Self-Motivated
The experts at Pumped on Property Brisbane know there are few things more important than being a self-motivated real estate agent. If an agent isn't motivated, they don't sell homes. These are professionals who work for themselves building a career and a lifestyle they are proud of. If an agent doesn't appear self-motivated, chances are slim they will work hard to sell your home and/or find you the home of your dreams.
They're Honest
A great real estate agent is honest. It's not easy to be honest in an industry as cutthroat as real estate, but good agents are honest. They tell you the truth rather than flattering you with the things you want to hear, and that's why they succeed. For example, if you're looking to sell your home and want to price it at $500,000, a great agent is going to tell you it's not going to sell. They're then going to tell you where they feel you need to list it, and that's what's going to sell your home. A good agent won't let you overprice your house while it sits on the market for months.
They're Unapologetic
What sets a great real estate agent apart from the rest is their unapologetic personality. A great agent doesn't apologize for their honesty. He or she sugarcoats nothing. They don't say what they don't mean, and they're not sorry for being honest. For example, a great agent won't worry about hurting your feelings if your home is cluttered and the paint colors you love are nothing more than a deterrent for potential buyers. He or she will tell you that your personal choices aren't going to cut it if you want to sell quickly and for top dollar, and then they will tell you what needs to be done to rectify the situation.
They're Knowledgeable
Education is always available, and a great agent takes advantage of it. Whether it's a real estate agent course to learn more about the industry or as a refresher, or simply studying the housing market in the local areas, your agent should have knowledge of all things real estate related in your area. If your agent doesn't know where to go for a great mortgage, or if she can't tell you where the best schools are, or if she doesn't know what comps in the area are off the top of her head, she's not taking advantage of her educational resources. You want a knowledgeable agent who knows the business, the local area, and the game.
They Possess Attention to Detail
Attention to detail is one of the most important qualities any person can have, and that's not something that's reserved just for the real estate market. Your agent can tell spot a mistake in a document right away. Your agent can see a potential problem in a home you're looking to buy before the inspector has a chance to look. Your agent can tell you a home is overpriced right away, they can tell you if there's something wrong with it based on the number of days it's been on the market, and they can find the most insignificant detail in anything. Whether it's noticing a brand-new baseboard behind the toilet in the downstairs guest bath that might indicate a mold coverup, or he or she notices that the oven has never been cleaned, a great agent pays attention to the smallest of details.
They Are Problem Solvers
Great real estate agents are problem solvers. They don't see a problem and walk away from it without first coming up with a list of ways to solve the problem and executing them flawlessly. Problems solvers see a solution to any problem. For example, if you cannot get the asking price of a home down enough to afford the down payment, your agent won't encourage you to walk away until he or she has gone over other ways that might help you save money and afford the home. Whether that might be choosing a new loan option with a smaller down payment or asking for closing costs in the counter offer, your agent solves problems.
They're Engaging
Buying and/or selling a home is a stressful situation. It's not easy to live through showings, to have your own home critiqued by strangers, or to have an agent come in and tell you that what you love the most is going to turn buyers off. It's not easy to go into dozens of houses and realize that what you want and what you can afford might not be on the same page. It's stressful to find the home of your dreams and lose out on it to a higher offer. It's a stressful time, and you need to work with someone who is engaging, friendly, and makes you feel good.
A great real estate agent makes you feel important, and they make you feel like a friend. There is no reason you should work with someone who leaves you feeling any other way. If your agent makes you cringe, walk away. There is a better agent out there for you.
Finding the right agent is easy when you know what characteristics you're looking for. This person is here to work for you and with you, and you should work well together. If you don't, that's not your agent. Ask around for recommendations. The people you know can tell you who to work with, who to avoid, and who might work for you.