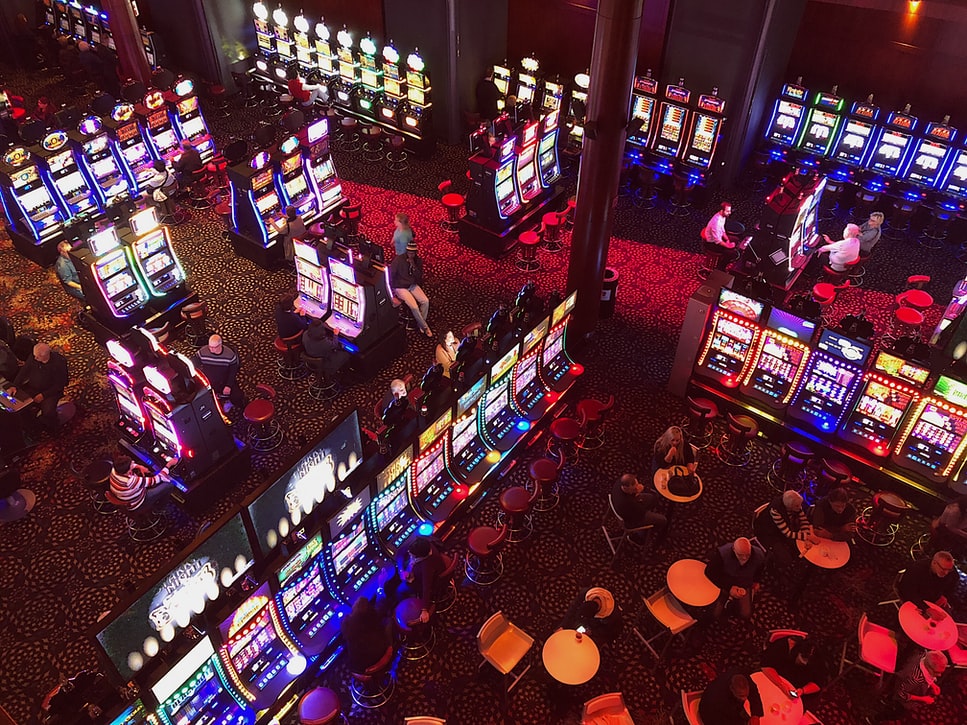 When the sheer volume of online casinos, online slots and casino table games and the revenue generated from them is studied, it's quite astounding that brick and mortar casinos still exist. In fact, it's a rather popular question: "How do physical casino houses survive?" "Will they shut down over the coming years?"
Many people assume that despite their coexistence, the booming popularity of online casinos must certainly mean doom for their land-based counterparts. The truth is, the two tend to cohabit quite favourably side by side, and there is little competition between the two. They attract quite different audiences, for starters, and a gamblers' experience of a physical casino can be quite a stark contrast to the online casino experience.
Brick and Mortar Casinos
The in-house casinos of the gambling capital of the world, Las Vegas, generated a staggering $6.348billion in revenue during 2015. In Atlantic City, casinos brought in some $2.426billion in total. The gambling industry has evolved drastically over the last 20 years, but physical casinos are still in high demand. There are several factors at play; one of which is the social aspect of visiting a land-based casino. Their audiences are generally very sociable players; those of whom enjoy competitive tournaments, competitions and conversing with others in person. At a brick and mortar casino, there can be hustle and bustle, a bar, possibly a restaurant, and of course, a fantastic atmosphere. The target audience can be somewhat different to those who enjoy online gambling, and there are many players who love the experience of both.
Online Casinos
There's no denying that the online gambling industry is booming. This market is continually adapting, evolving and growing, and it would be almost impossible to make predictions on where the industry will find itself in the next decade. However, according to Statista.com, the online casino market is expected to make $94.5billion by the year 2024, in comparison with $45billion, the total generated in 2017. If this prediction is correct, the industry is expected to double its total revenue in less than 10 years.
Online Casinos vs Offline Casinos
Physical casinos are still very much alive and kicking, thriving on tradition and nostalgia, as well as providing a charming experience for sociable casino goers across the globe. Their current success is a clear indicator that their audience has not been completely swayed by the prospect of online casinos. While online gambling is convenient and online casino games are often more lucrative than their physical counterparts, it is difficult to mimic the thrill, virtually, of frequenting a brick and mortar casino and playing real-life table games or slot machines. Considering the future, some might expect that internet-based gaming and gambling will completely take over from traditional gaming houses eventually. It's a possibility that the future of physical casinos might be limited, but for now, we're going to enjoy heading to our local casino for unbeatable entertainment. After all, the online slots are there for when we fancy a night in too.