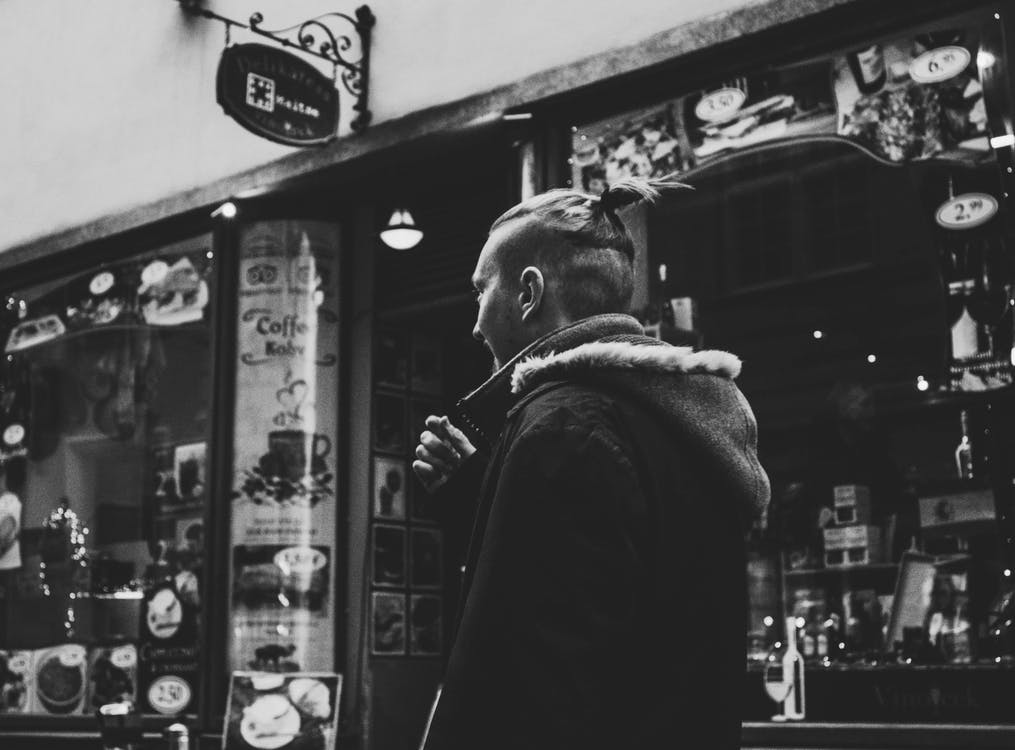 Guys can be difficult to shop for, especially fashion-conscious guys. For that reason, we have put together this short list that includes things every fashion-forward man needs to have in his wardrobe. Take a look and see what to get your guy for the holidays.
Speaking of Watches
No wardrobe is complete without at least one great watch. Add a sleek sports watch to your man's collection with the Bulova Marine Star. This watch is moderately priced at just under $300. It is waterproof and he can take it all the way down to 100 meters while not harming it. The Marine Star comes in a variety of colors, so this can add a bit of variety to that collection of silver and black chronograph watches he already has. If he's the type of man that has everything, he deserves a luxury watch on his current collection. A Breitling timepiece is the perfect functional accessory for any occasion. He can wear it everywhere and anytime he prefers.
Dress Shirts
Every guy needs to have at least a few dress shirts. You can get him a couple of wrinkle-free dress shirts that he will love. Even better, you might consider getting him a few performance dress shirts that are easy to care for. Nobody wants to waste time and money having to take the laundry to the dry cleaner each week. Get him some that he can pop in the washer and dryer and then hang up because they are resistant to wrinkles. Shirts that are made from comfortable materials that wick moisture away from the body are really not difficult to find at all if you know where to look.
Sneakers
One gift idea for fashion-forward men is Stan Smith sneakers. This is a gift that you can budget for to keep your holiday spending under control too. Right now, this sneaker is really hot, but many guys might find the bright white of the shoe a bit off-putting. For this reason, if your guy is not a white shoe kind of guy, try the suede version in off-white. This version has a lower profile and is laid back enough to be the ideal shoe for the weekend.
Jeans
Jeans are a must-have for anyone's wardrobe. A great men's gift idea would be a fantastic fitting pair of jeans. Jeans that have an overall slim cut while not awkwardly hugging are a true find. Skinny jeans might be a fad of the near past, but now, things are heading more towards jeans that are in between skinny and baggy. The right pair of jeans can be one of those go-to items in any man's wardrobe.
Aviator Sunglasses
This is a timeless style for sunglasses since they were popularized by the studs in the movie "Top Gun" in the mid-80s. You can get them polarized or not and with a variety of frame materials. These are trendy enough to wear on the golf course, yet can also be worn to the beach as well as to the office.
Cologne
A man's look doesn't begin and end with clothes and shoes. Smell is an important element too. Try Dior Homme Eau. That musky fragrance he wears in the colder weather will fall right on its face when spring hits. He can replace it easily with this manly yet delicate scent that is packed full of robust citrus that is balanced out with a full-flavored coriander.
Bracelets
Your guy might have a thing for accessories, and that is a good thing. If so, try the Frontier Feather bracelet by David Yurman. This triple wrap bracelet next to his watch can take the watch game to an entirely new level. The bracelet is a subtle accessory made from silver and braided leather. It pairs well with a variety of watches and watch styles and is sure to be a conversation starter that earns your guy compliments.
Charging Jacket
When your man is out running errands, he won't need to worry about his phone battery dying as long as he has the solar panel jacket made by Tommy Hilfiger. Aside from the solar panels allowing him to charge his phone while it is in his pocket, half of the proceeds from this jacket go to a charity known as the Fresh Air Fund. You can't lose with a bargain like that.