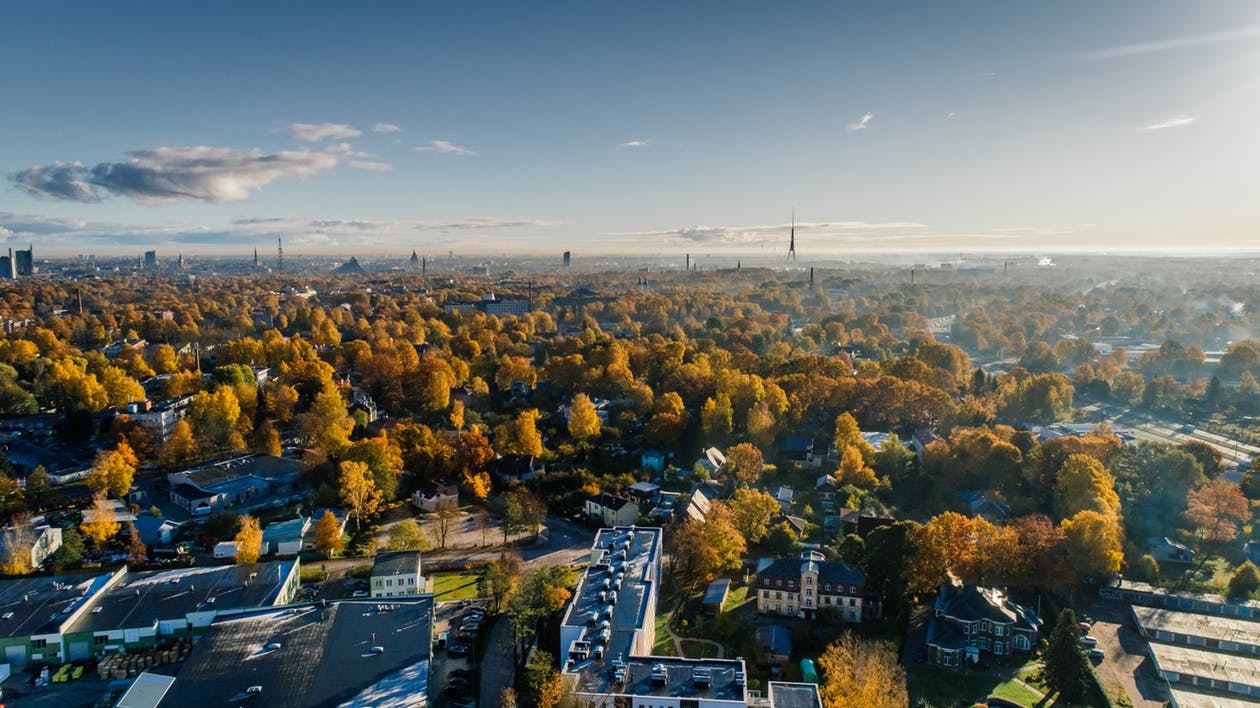 Despite the recent talk that the United States housing market is nearing a ceiling in price value growth, there are some potentially highly rewarding emerging markets in the U.S. that could allow a smart investor to capitalize on.
The east and west coast saw astronomical residential property value increases in recent years but now appear to have maxed-out on the market curve. Increasingly, the emerging markets in disparate corners of the country, including many locations away from the two coasts, present the most recent high-ROI opportunities for wise investors to take advantage of.
The following will present four specific areas in four different regions of the U.S.– the midwest, southeast, northwest, and southwest — that show much potential to be at or around the beginning of a strong upward curve in real estate prices. Check out these emerging markets across the U.S.
Orange County, California
Income growth: 2.8%
Unemployment rate: 4.2%
Residential property value appreciation: 4.3%
While some observers have estimated this metropolitan area to be a risky investment for a number of reasons, this risk is very relative and minimal. Experts have assessed the risk of Orange County-area homes declining in value over the next two years at around 8%.
Orange County is a very beautiful place to live with some 3 million residents. Some neighborhoods have a better housing market outlook than others, though. The Mission Viejo real estate market is one such highly dynamic neighborhood among Orange County's up and coming areas.
In Mission Viejo, rising property values have been on an upward trend for a while now. Mission Viejo is a beautiful area with plenty of pleasant weather most of the year. This area appears to be fairly immune to the fluctuations of the housing market as it is a particularly pretty and coveted area that many people from across the country would love to buy or build their dream homes in.
Knoxville, Tennessee
Income growth: 1.1%
Unemployment rate: 4.7%
Residential property value appreciation: 4.4%
It has been said that Nashville, not far from Knoxville, is the hottest real estate market in the country in 2017. Knoxville presents a sleeper opportunity, coming in at the 7th on some lists of the hottest emerging U.S. real estate markets today.
The atmosphere of Knoxville is said to be relaxed, down-tempo and family friendly. There are many employment opportunities to be had. Outdoors, there is water nearly everywhere one goes and plenty of mountain trails to hike through.
Orlando, Florida
Income growth in Orlando: 1%
Unemployment rate in the Orlando area: 4.5%
Residential property value appreciation: 5.7%
With a continually improving and dynamic employment scene, the tourist destination of Orlando is experiencing a red-hot housing market currently. The statistics show that homes and properties are selling at the fastest clip since the last big boom in this area in 2005. The statistics show that residential properties of all kinds rose 7% in price from May 2016 to May 2017.
The lack of adequate supply to meet housing market demand is seen as being one of the factors responsible for the high rise in prices. The booming job market and beautiful weather are also factors contributing to the emerging and currently hot Orlando real estate market.
Portland, Oregon
Income growth: 1%
Unemployment rate: 4.8%
Residential property value appreciation: 5.2%
Construction in many Portland neighborhoods on new residential properties is lagging way behind historical markers, and homeowners are unsure of whether they'll be able to find a new home in the current market. The lack of inventory here, especially on properties valued below $500,000, has contributed to a sharp uptick in home values in this emerging Northwest real estate market.
With the American real estate market red hot in general, it may seem like a bad time to buy property. However, with the previous market bubble came a solidification of certain real estate markets, many of which (like the four listed in this article) are not only likely to weather any future market storm but continue to thrive.