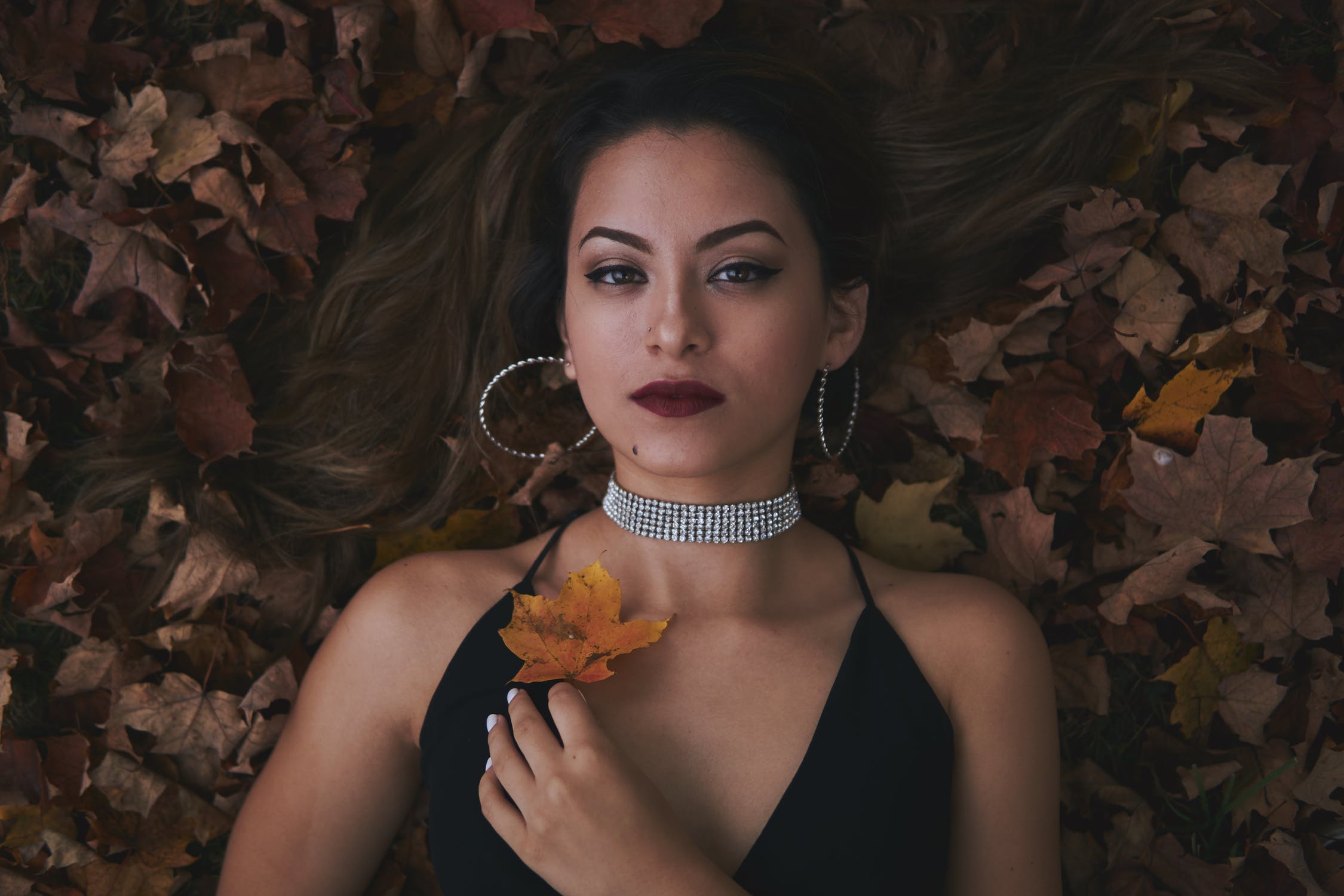 Is 2018 the year that brings new trends? Does this year bring a lot of new things into the jewelry world? Many modeling experts have pointed out that this year brings natural impressions to almost any form of jewelry. 2018 comes stomping with a lot of new trends in jewelry that will not leave anyone indifferent! Extravagance in its pure state. Big and bold accessories. Everything takes XXL, nothing of discretion and the minimal is a thing of the past! Combine, experiment, and go crazy!
This year, more and more natural effects come to us! Keep reading and get the inspiration!
1 Ultraviolet effect
Declared by Pantone the color of the year, or loved or hated. What do you think?
In jewelry, Ultraviolet has a clear favorite: amethysts. However, it is not our only asset: textiles, enamels, feathers … any material is worth to fill our jeweler with violet!
2 Earrings, earrings, earrings!
If there is a top accessory this season they are … have I already said? There is only one rule: they must be BIG! XXL rings, asymmetries, chandelier-type earrings with a lot of bling, extra-long chains that fall on the shoulders … everything is worth it! The earrings will be of the most varied, but always in a big way!
3 The nature
The floral and natural motifs will be the most, especially in the spring-summer season. Insects and bees will decorate ears and lapels, and flowers will take center stage. All kinds of natural materials will be incorporated into the jewelry, such as feathers, amber, conches, leather, coral … imagination to power! Without forgetting, of course, the iconic animal-inspired vintage jewelry, which never goes out of fashion and is coming back strongly this season! Some elephant-shaped, butterflies-shaped and bees-shaped jewels will take on a variety of futuristic jewelry that was popular in previous years.
4 Pearls
The pearls are universally flattering, add light to the face and combine with any look. For those who still think they are "traditional", I invite you to discover the new proposals for this year 2018. As Marie Antoinette said, "There is nothing new, except that which has been forgotten." The more traditional elements will come represented by pearls that are easy to combine with many styles.
5 Brooches
On the lapels, on the headdresses, on the shoulders and so on. Any place is good to place a striking brooch and make a statement of style. And there's no reason to limit yourself to one … remember, this season, more is more! This season, the brooches are back!
Overall, many of the traditional elements will dominate this year. Some ethnic elements also dominate as shown by the inspiring Viking jewelerry. What to note is that the use of striking colors does not seem to match this year's theme. Hopefully this article will give you guidance on how you should use to keep you always "being updated" throughout the year.