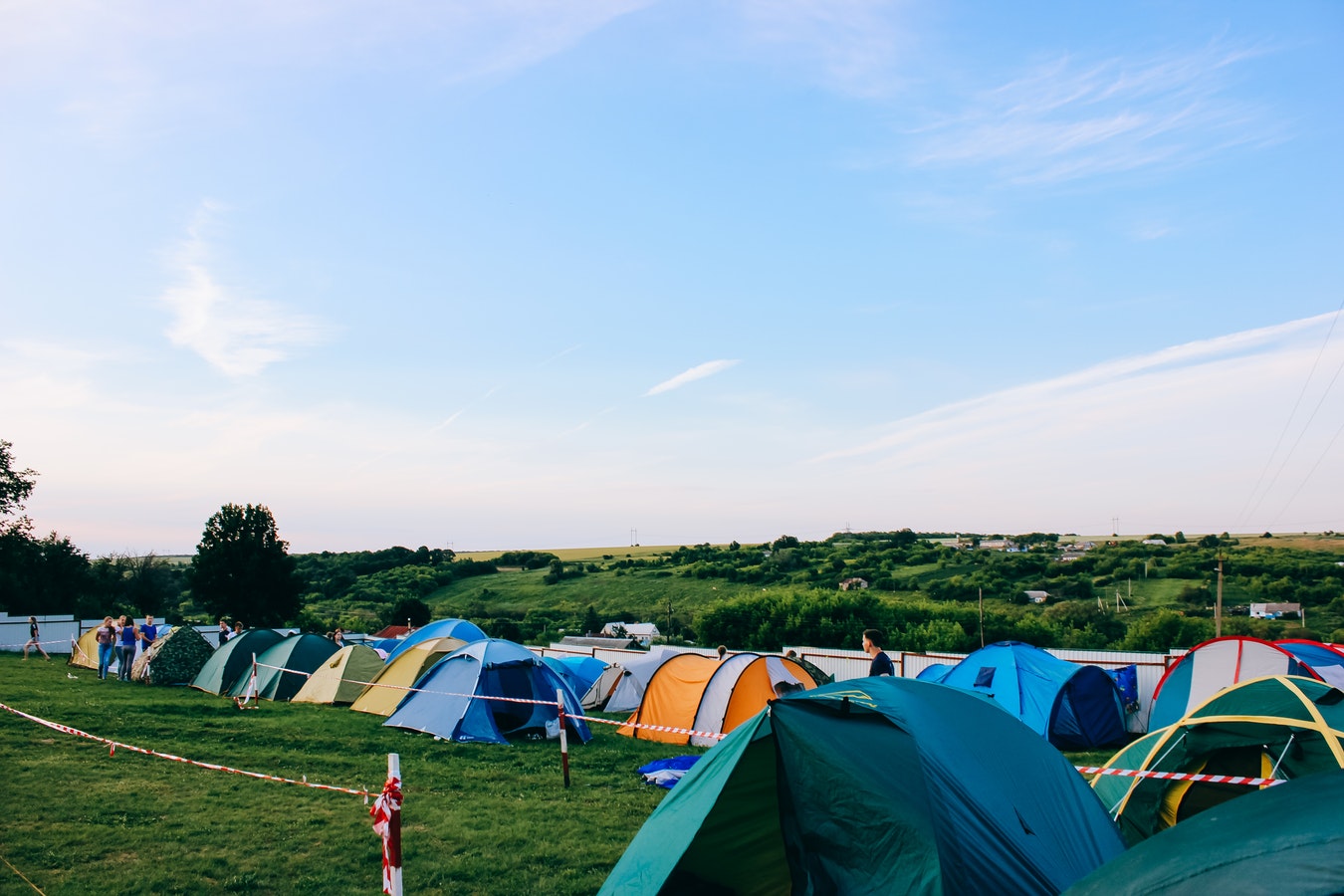 If you've never been to a festival before, it's an amazing experience that you are probably looking forward to and super excited about, but it can be a little overwhelming if you aren't prepared. Whatever happens, it will likely be great fun, but these tips will help make things a little easier and more comfortable, so you can relax and really enjoy yourselves.
Tents
First things first, unless you are a VIP and have a special accommodation reserved, you will need the best Coleman tent for your needs. If you are going with four people, then you'd be best getting a six-berth tent to allow plenty of room for your belongings. You will also need to consider how much you are willing to spend and remember that the most expensive tent may not be your best option. In fact, there is a high chance your tent will come into for damage with such a lively festival environment, so you should not get a tent that's extremely precious to you. You will have to decide as a group what kind of tent to get, as you will likely be pitching in together to get one, and there are lots of choices out there. Sites such as My Family Tent have lots of options.
Pitching
Once you've got yourself a tent and other essential camping supplies, it's time to think about where you will set up base. Now, you may have already been warned by friends about setting up camp near the toilets, and they weren't lying because camping too close to the toilets will set you up for a noisy night and being close to a really bad smell. Definitely avoid the toilets. You should also consider pitching your tent off the main paths because although it may make things a little more inconvenient to navigate, you are less likely to get drunk people stumbling back falling on your tent at night. Ideally, you want to set up your tent on flat ground too.
Things to Think About
There are a few extra things to think about before you go, including making your tent stand out. The last thing you need is to lose your tent in a sea of domes that all look the same. Consider solar lights, bunting, and colored guy ropes, or even a brightly decorated tent, as all of these things will help you to distinguish your tent amongst others – especially when you've had too much to drink! You should also take padlocks with you, to lock up your tent at night and prevent thieves, and even drunk people mistakenly trying to enter your tent. Keep your valuables safe and in the furthest part of your tent too. Festivals can come with bad weather, so packing bags to put wet and muddy clothes in will help to keep the rest of your tent and belongings clean and dry. Travel towels will also come in handy if you know the weather is going to be bad.
Whether you are going with friends or family, the festival camping experience will be fun for everyone. Being close to your loved ones, spending valuable time together, and sharing an enjoyable experience is something everyone can appreciate. Surviving your festival experience is important, but don't forget to have lots of fun too!