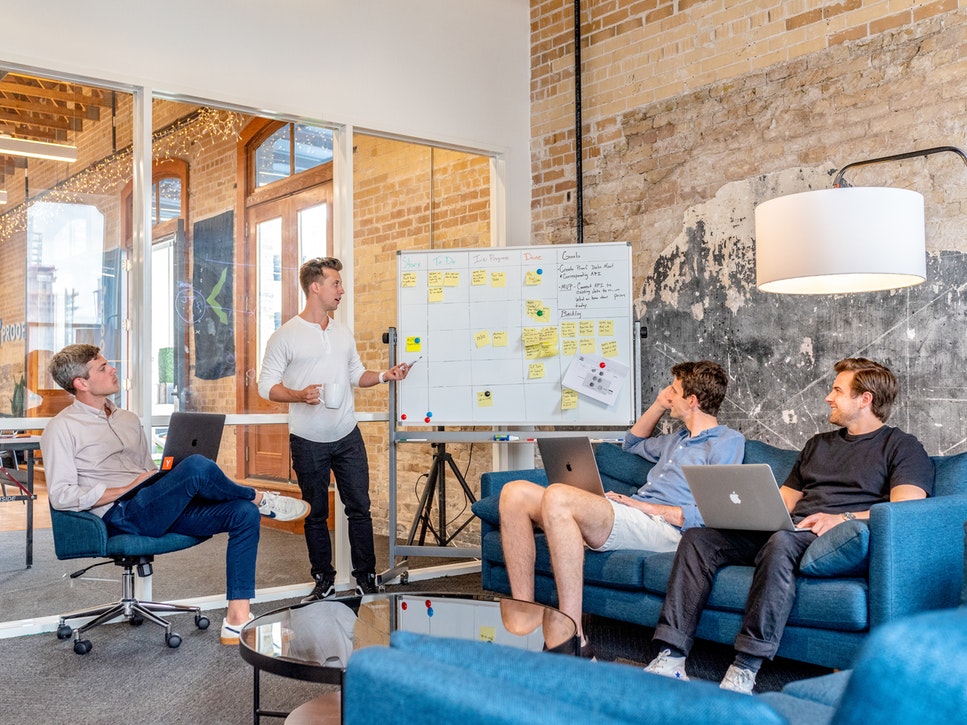 Source: Unsplash | Austin Distel
Indeed, there are various types of management training for your managers. Implementing a training curriculum will help them hone their skills, build confidence, and create effective output in your business.
Moreover, training can reinforce and sustain your company's mission and objectives. The managers can impart important lessons to the employees which they will need for a long time. As such, here are some of the management training lessons that you can give to your managers:
Employee Relations
Managers are expected to deal with your employees. They need to relate to them that can bring positive effect, boost their confidence, and increase productivity. Therefore, disciplinary action, effective communication, and conflict resolution are some of the tools that managers must possess.
As managers, they need to determine the various kinds of communication. They must know how to resolve conflict and when is the best time to take action regarding a problem. You can check the RTO Materials and Training Resources for Sale from Australia to know more about employee relations training.
Planning and Time Management
Managers are expected to use their time efficiently. One can feel overwhelmed with the meetings, managing employees, paperwork, and other tasks. Training programs like planning, time management, delegation skills, and problem-solving can aid the managers on how to use their time and other resources available.
Employee Safety
For every business, employee safety is one major concern. Managers must be knowledgeable about their potential risks and how to handle disasters. Apart from specific job-related tasks, managers must know the protocol when it comes to emergencies. They must know the fire safety procedures, evacuation plan, and other security-related matter.
Work Ethics and Harassment
Ethics comprises of a big scope which includes diversity, harassment, and corporate responsibility. It also includes the equal treatment of workers, clients, and customers. These topics make it to the tops of many lists about corporate development and ensuring safe workspaces. Zoe Trainings & Consulting's list of top professional development topics includes these topics and many more so when you finish reading this blog you can check out the other top topics.
Business Policies
As a manager, they should know the company rules and regulations. They must understand how to monitor, implement, and enforce them. Some of the common training includes familiarization on mission statements, specific policies, quality initiatives, and general expectations. In sum, managers must determine the reason to inform the workers.
Human Resources
Each day, there are lots of managers who deal with human resource issues. Policies of the business can cover some of the human resource problems. But those managers, who have the power to interview, select, and fire employees must undergo training in human resources. They must also be knowledgeable with regards to the laws of basic employment. The manager must be aware of what to do and how to do it when the issue arises. You can check the RTO Materials and Training Resources for Sale from Australia to know more about Human Resources training.
Leadership and Supervisory
Effective managers must know how to develop and build leadership skills towards their employees. There are different management styles today. Understanding when and how to use them are some of the important parts of good management. Moreover, managers must be supervisors and leaders. They must be educated with regards to the difference between leaders and supervisors to influence the employees' productivity.
Customer Service
Customer service training must be implemented both to the employees and managers. It includes basic elements like conflict resolution and problem-solving skills. It must be geared towards the delivery of customer services which can build a positive image of the company.